The Office of Financial Assistance
Everyone knows medical education is expensive. The Office of Financial Assistance at NOSM University is here to help.
If you are in the MD program, continue reading!
For other programs, please see information on financial assistance on pages for NODIP interns, Residents, and Graduate Students, Postdocs, and Fellows. Information on financial assistance is currently in development for other NOSM University programs, but if you have questions please don't hesitate to contact us today.
---
Attention: Change to Ontario Student Assistance Program (OSAP) Payments
OSAP payments to NOSM University students will now be applied directly to your NOSM University student account. Any amount of OSAP that you have been awarded that is above the amount of the first installment of tuition and fees will be sent directly to you.
Example:
OSAP Allocation $15,000 |
1st Installment − $11,004.11 – applied to NOSM University student account.
                                 $3,995.89 – sent directly to the student
Inquiries regarding student accounts should be directed to accounts@nosm.ca
---
NOSM University Financial Assistance Information Sessions
NOSM University's Financial Assistance Office will be holding financial aid presentations throughout the year. These presentations will take place in person or via an interactive webcast for those who cannot be present.
Session 1: Applying for Student Aid
In this session, we examine the cost of Medical School and identify the various resources available to assist you with these costs. To view the presentation,
follow this Link
Session 2: NOSM U Bursary application presentation
In this session, we will go through the process of filling out the NOSM U Bursary application, budget information, and selecting the bursaries that are right for you. NOSM U bursaries are based on financial need.
Session 3: Financial Wellness
In this session, we will help you forecast expected costs for Medical School. We then look at budgeting and corrective measures. By the end of this session, you should know how much Medical School will cost, and will understand the impact of applying for Provincial Student aid (such as OSAP) and NOSM U Bursaries.
Session 4: Graduating with Debt
In this session we, will help you understand the options available to you upon graduation. We will provide a list of programs that will assist you with debt reduction, interest payments, and overall lowering the amount you will have to pay back on loans.
---
Estimated Student Yearly Costs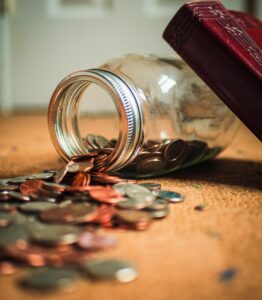 The estimated total cost for the first year of schooling at the NOSM University for 2021-22 for a single student with no dependents is approximately $65,000. This total includes tuition, ancillary fees, books, equipment, etc. plus living expenses.
We know that living expenses can be expensive. The following mechanisms are currently in place to minimize the impact of direct educational expenses for NOSM University students:
In first and second year, accommodations and travel reimbursements are provided for modules that are completed outside of the students' home campus.
The third year of medical education at NOSM University is a comprehensive community clerkship (CCC) in a community outside of Sudbury and Thunder Bay. Students are eligible for reimbursement for up to $9,000 in direct costs (*subject to change) through NOSM University on behalf of the Ministry of Health, in recognition of the costs incurred during their time at a new community.
Fourth year at NOSM University is a clerkship which includes core rotations at the hospitals in Sudbury or Thunder Bay and electives (as required). Students are eligible to participate in the Clerkship Stipend Program (Known publicly as the Final Year Medical Student Bursary Program-FYMB) through NOSM University on behalf of the Ministry of Health, which provides a $9,000 stipend (provided in quarterly payments of $2,250 *subject to change) for their final year of medical school. Information on this program will be provided when you enter your final year.
---
Financial Aid Resources
For most students, it will be necessary to incur some debt, through access to government student assistance programs and/or a private Line of Credit with a financial institution. Many banks have professional student Lines of Credit designed specifically for medical students. On average a single student, with no dependents, will spend $240,000 over the 4 years of the MD program. Most banks and financial institutions are offering a $300,000 -$350,000 Line of Credit for Medical Students with low interest rates.
You may be eligible for provincial student loans from your province of residence. For Ontario students, this is the Ontario Student Assistance Program (OSAP). There are Financial Aid Officers at NOSM University who will be able to assist you with your provincial loans, as well as NOSM University bursaries, external awards & bursaries, and budgeting. When applying for provincial assistance such as OSAP, please choose NOSM University as your institution. Our Financial Aid Officers are dedicated to serving the needs of our medical students and is very familiar with the costs of medical school and the resources available.
NOSM University has General Bursary and Named Bursary programs. For the 2020-21 academic year the total bursary amount awarded was approximately $1,316,818 to 234 recipients. The average bursary provided to the students was $5,627. Bursaries are granted on the basis of demonstrated financial need and are intended to assist students when their own resources (including student loans, summer work savings and other personal sources of funds, etc.) are insufficient for the academic year. Students applying for bursaries must have applied for provincial student loans in the year of application for bursaries. Students will be required to demonstrate an unfunded need beyond their provincial assistance and personal resources. Application information for bursaries will be provided in the first week of classes.
External Bursaries
The Office of Financial Assistance has a variety of external funding opportunities available to medical students at NOSM University. These opportunities have different timelines than regular NOSM University bursaries, and emails will be sent out weekly to keep you informed of upcoming bursaries. Our list of available external bursaries is also hosted here so you can look ahead to opportunities that will come later in the year.
If you intend to apply for an external bursary, please be sure to follow the link to the original website and read the details of the award application thoroughly. If you have questions, please reach out to us at bursaries@nosm.ca.
---
Other Information