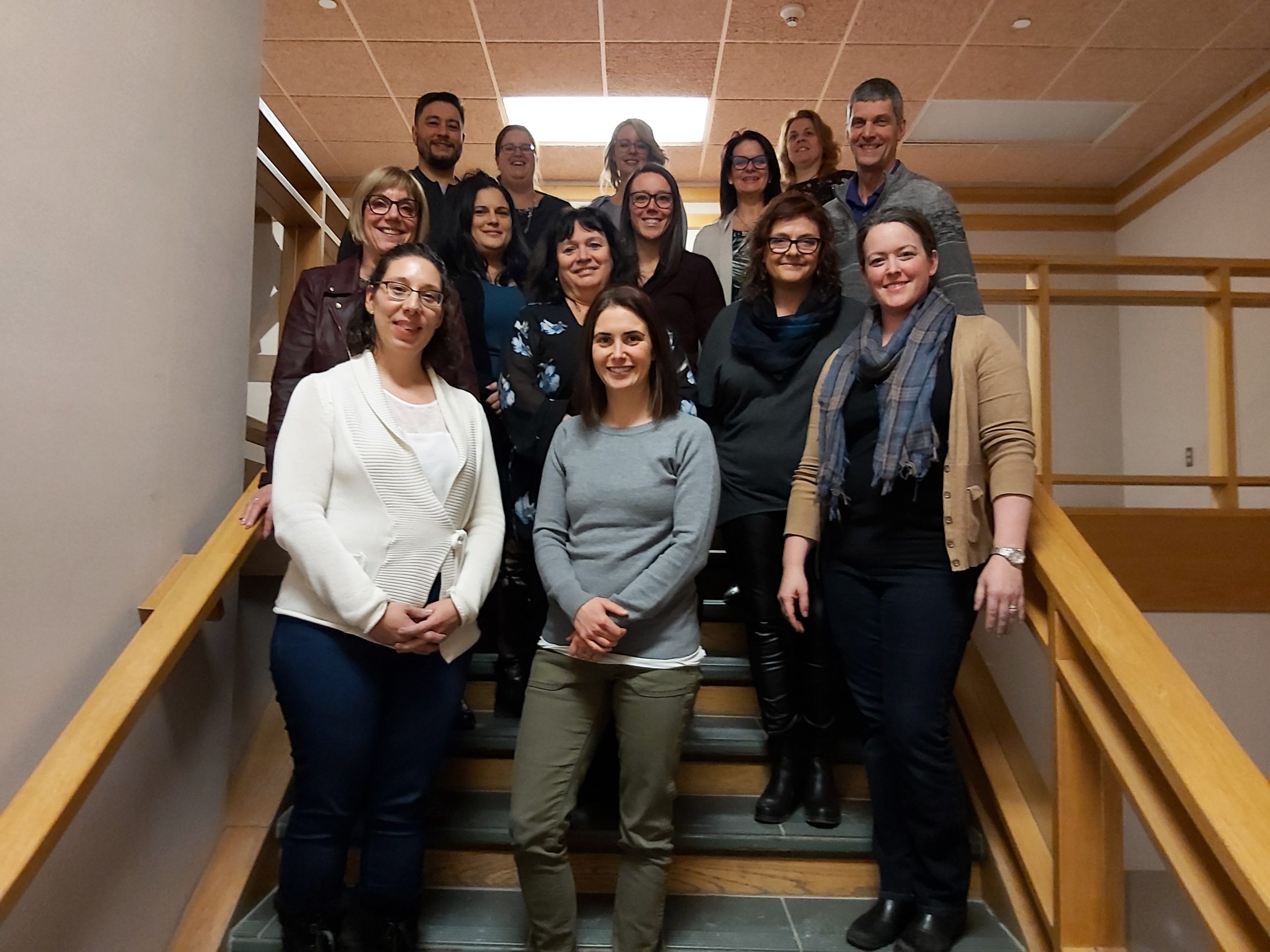 Francophone Reference Group
The Northern Ontario School of Medicine (NOSM) is committed to meeting the needs of the people of the North, including Francophone communities. To fulfill this requirement, the Francophone Reference Group (FRG) of NOSM was established in 2003 to liaise with Northern Franco-Ontarian communities to help identify and address their needs within the development of the School. The Group, chaired by Monique Rocheleau meets regularly.  Its membership represents various sectors within the Francophone community including health professionals, postsecondary institutions, decision-makers, hospitals, NOSM medical students and residents and the public at large.
The FRG's mandate is to make recommendations to the Dean regarding:
Current or future Francophone initiatives.
Strategies for implementing Francophone initiatives that address the needs of Northern Ontario Francophone communities.
NOSM activities that may have an impact on Francophones.
The FRG works to ensure that Francophones in Northern Ontario have a presence and that their interests are considered at every level of NOSM in terms of recruitment, board, staff, and faculty representation.  Of specific concern to the FRG is the assurance that future doctors will be capable of serving Francophone populations in the French language.
NOSM will continue to work collaboratively with the FRG to ensure full participation in all its activities.
FRG members:
President of FRG: Monique Rocheleau – Associate Executive Director / Réseau du mieux-être francophone du Nord de l'Ontario
Resident Representatives:
Dr Shyanne Fournier, Family medicine resident
Dr Zachary Fredette, Family medicine resident
Dr Pierre Plamondon, Family medicine resident
Student Representatives:
Sébastien Labelle, Undergraduate Medical Student / Thunder Bay Campus
Sebastian Diebel, Undergraduate Medical Student / Sudbury Campus
Ericha Hendel, Undergraduate Medical Student / Sudbury Campus
Faculty Representatives:
Dr Nicole Ranger, Family physician, project leader, French-language pathway to medicine, UME
Dr Meghan Cusack, Family physician, francophone clinical leader, UME
Vacant position
Community Representatives:
Angèle Brunelle, Executive Director / L'Accueil francophone de Thunder Bay
Nicole Dubuc-Charbonneau, Ph.D., Project Manager – CNFS / Collège Boréal
Alexandra Mauro, Service Management – Wellness and Inclusion / CSDCAB
Denis Constantineau, Executive Director / Centre de santé communautaire du Grand Sudbury
NOSM University Staff Members:
Danielle Barbeau-Rodrigue, Director, Francophone affairs / NOSM University
Dre Catherine Cervin, Vice Dean Academic / NOSM University
Kristy Côté, Ph.D., Manager, Postgraduate Education / NOSM University
Laïla Faivre, Community Liaison Coordinator, Francophone Affairs / NOSM University
Joseph LeBlanc, Ph. D., Associate Dean, Equity & Inclusion / NOSM University