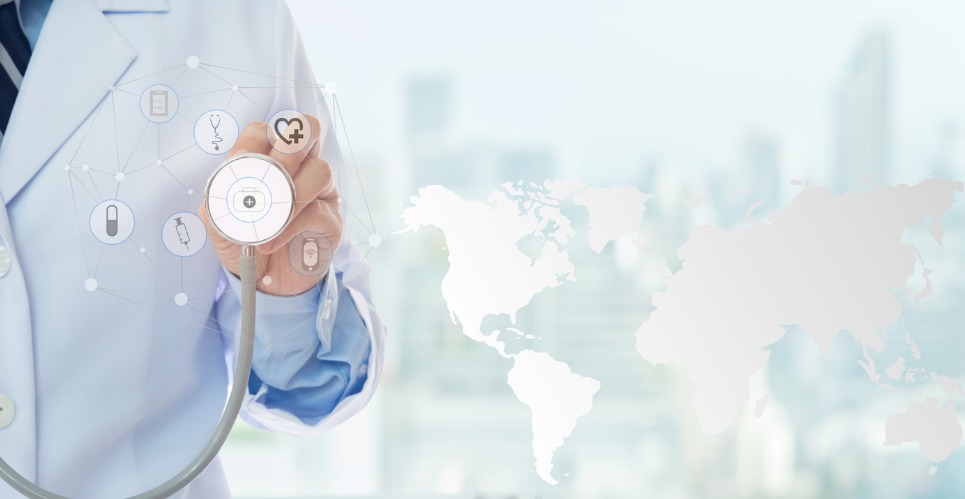 Global Health
Global Health has been an area of activity from the inception of the Northern Ontario School of Medicine. NOSM's social mandate to train physicians from Ontario's northern, medically under-serviced areas to improve the health of Northern Ontarians has lead the School to form partnerships and collaborations with medical schools globally with similar mandates. NOSM's connections to Indigenous communities and the School's focus on Indigenous health likewise drove partnerships and commitment to other institutions with Indigenous ties. Meanwhile, medical students and residents have been travelling internationally, participating in electives in various disciplines, volunteering in clinical and non-clinical settings, and working with global populations locally by participating in refugee and immigrant health projects. Faculty and staff at NOSM have also been involved in international clinical and development work.
The focus of activity for the Global Health Coordinator thus far has been:
To develop a biannual pre-departure workshop for student safety. The workshop is now mandatory for undergraduate medical students before departing on clinical international electives.
To establish a working group whose goal is to develop an undergraduate curricular thread integrating global health throughout the NOSM Themes.
To build new partnerships and develop existing international partnerships to facilitate international electives for students and promote faculty and research collaboration.
To foster the institutional modelling of altruism by encouraging and developing partnerships to benefit the development of medical education in low- and middle-income countries.
To support, encourage, and promote global health service-learning projects and interprofessional global health training opportunities.
To improve global health locally and internationally.
If you are embarking on an international elective:
Before you embark on an international elective there are a few things you need to do to ensure your safety and to fulfill the mandatory requirements for NOSM students travelling abroad.
Attend a pre-departure workshop. These are offered twice a year.
Register with the international elective registry – link provided below
Participate in post-elective reflection – link provided below
There will be a yearly real time debriefing session for students who have participated in international electives
Pre-departure workshops:
The pre-departure workshops are scheduled to be run twice a year. They are mandatory for students planning an international elective. The earlier you plan to attend, the more useful the session will be to you. Issues covered include:
Planning an elective
Ethics of international medical training and volunteering
Overview of global health
Safety
Cross-cultural communications
Contingency planning
What to do when an elective goes wrong
Canadian Coalition for Global Health Research (CCGHR) 
The Canadian Coalition for Global Health Research (CCGHR) is a university advisory committee working on harmonizing and providing mentorship in global health research. NOSM joined this coalition in October 2013 to facilitate research experiences for students under the mentorship of established global health researchers and to facilitate networking and leverage for faculty researchers. Contact the UME office and access the web link on the main Global Health web page for further information.