Upcoming Events
Virtual Sunrise Ceremony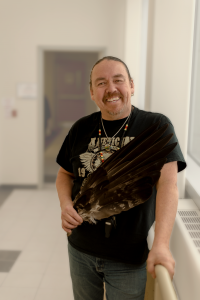 On behalf of the Office of Indigenous Initiatives, please join us for a Virtual Sunrise Ceremony on National Indigenous Peoples Day.
On Monday, June 21, 2021 at 5:45 a.m., Perry McLeod-Shabogesic of Nipissing First Nation will host us from his lodge and share the teaching of this ceremony. This is a day for all to recognize, honour, learn and celebrate Indigenous heritage and contributions of First Nation, Métis and Inuit peoples in Canada.
Everyone is welcome, please share the opportunity among your colleagues and peers!
If you have any questions, please contact Sally Monague, Indigenous Affairs, Cultural Coordinator at smonague@nosm.ca.