Communications and External Relations
Communications and External Relations
The goal of the Communications and External Relations Unit at NOSM University is to provide effective internal and external communications services to ensure its corporate profile accurately and positively reflects the University's guiding principles of high standards in education, research, community engagement, and operation.
Specifically, the unit is responsible for the University's website content, media relations, and an annual Report to Northern Ontario. The unit also handles long-term strategic communications planning, special events promotion, and internal communications consulting, and implementation of initiatives.
We are always prepared to respond to requests for interviews, background information, and expert commentators. The Unit supports searches for news and information about the organization.
Press Kit
Use our Content
Our team produces a wide range of stories, articles, videos, and photos through its various channels. We invite you to republish these articles or content for free.
When republishing, kindly note the following guidelines:
We ask that none of our content is edited, with the exception of relative changes to time, location, or editorial style. For example, it's no problem to change "yesterday" to "last week," etc.
If you publish online, we kindly ask that you link to the original source. For example, if the content is from The Scope, we ask that you link to nosm.ca/thescope.
We ask that none of our materials be sold separately.
Others?
If you have any questions or concerns about using our content, please don't be shy to get in touch with us
Visual Identity Guide
NOSM's visual identity—its brand—reflects who we are, what we do, and what value we offer as a socially accountable educational organization committed to the education of high-quality physicians and health professionals.
A well-developed brand is built on the Northern Ontario School of Medicine's vision, mission, and values. NOSM's visual identity plays an important role in shaping the image of the School. The Visual Identity Guide is the foundation for implementation of NOSM's brand.
It is vital that Northern Ontario School of Medicine express itself clearly and consistently through a seamless, structured system. This Visual Identity Guide provides context for many forms of external and internal graphic communication from NOSM.
Editorial Style Guide
At the Northern Ontario School of Medicine, we've got lots of information and news to share, and many people who help get the message out about the School.
In order to help the School's many internal stakeholders communicate with our partners and collaborators, the Communications Unit has created a NOSM Editorial Style Guide to help internal content creators feel comfortable putting pen to paper (or in modern times, putting fingers to the keyboard).
NOSM's style is derived primarily from the Canadian Press (CP) Stylebook—which is used by journalists and members of the media across the country—mixed with our own organizational style. However, language is constantly changing and evolving, which means that there will always be exceptions to the rules. 
How we can Help You
The Communications Unit leads and implements the Northern Ontario School of Medicine's (NOSM) efforts with regard to all formal (or "official") internal and external communications, consistent with the School's strategic goals and priorities.
NOSM Communications works to promote, enhance, and protect the School's reputation as a leader in distributed, community-engaged education and research. The Communications staff strive to create communications that enhance the cohesiveness of the whole School and develop and support communications strategies and tactics that are necessary to the success of a socially accountable model of medical education.
Crisis communications support
Design and Canadian Press style training
Editing
Employee engagement strategies
Graphic design
Marketing
Media relations
Media training/counsel
Photography services
Presentation training/assistance:
Promotional items
Publications and conference reports
Signage
Strategic communications planning
Social media
Tours
Translation
Videography services
Website management
Writing services
To seek Communications support, don't be shy to submit a request, or get in touch with the Communications staff.
Request our Services
The Communications and External Relations Unit is here to support you in spreading the word about the incredible work that you do here at the School. Our team will deliver high-quality messaging in a variety of formats, from a brochure to a multi-piece campaign.
Our team will work with you to determine your communications or marketing goals, develop a strategy, and deliver a high-quality communications plan.  Please provide all pertinent information regarding your request so that we can help you better.
When providing content, please ensure:
Copy has been approved and finalized by all stakeholders
Copy is supplied in a Word document
​​​​​​​
​​​​​​​Please complete the online form to outline the details of your project/request.
An Award Winning Team!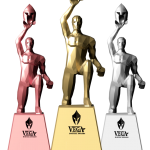 NOSM and Launchfire, a leader in game-based marketing programs, won the Arcturus Award the 2021 Vega Digital Awards in the Marketing Effectiveness category for their online advertising and marketing work in creating The NOSM Trivia Challenge.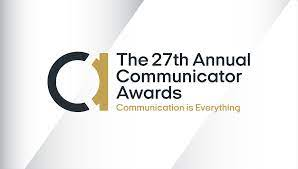 NOSM and Launchfire, a leader in game-based marketing programs, won a 2021 Communicator Award in the category of Individual-Contests & Promotions for their online advertising and marketing work in creating The NOSM Trivia Challenge.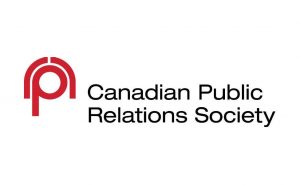 The Northern Ontario School of Medicine was awarded a Gold Award of Excellence by the Canadian Public Relations Society (CPRS) in recognition of the School's 10th anniversary "Be Active with NOSM" initiative, which took place on September 23, 2015.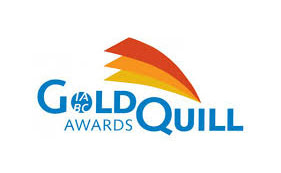 NOSM's Communications Unit has been awarded two Gold Quill Awards of Merit from the International Association of Business Communicators (IABC). The 2016 award recognizes the School's promotion of the Standardized Patient (SP) program under the Digital Communication category and the 2015 award recognizes the communication campaign Give the Gift of Appreciation: NOSM's Staff Awards of Excellence under the Special Events – Internal category.