For Applicants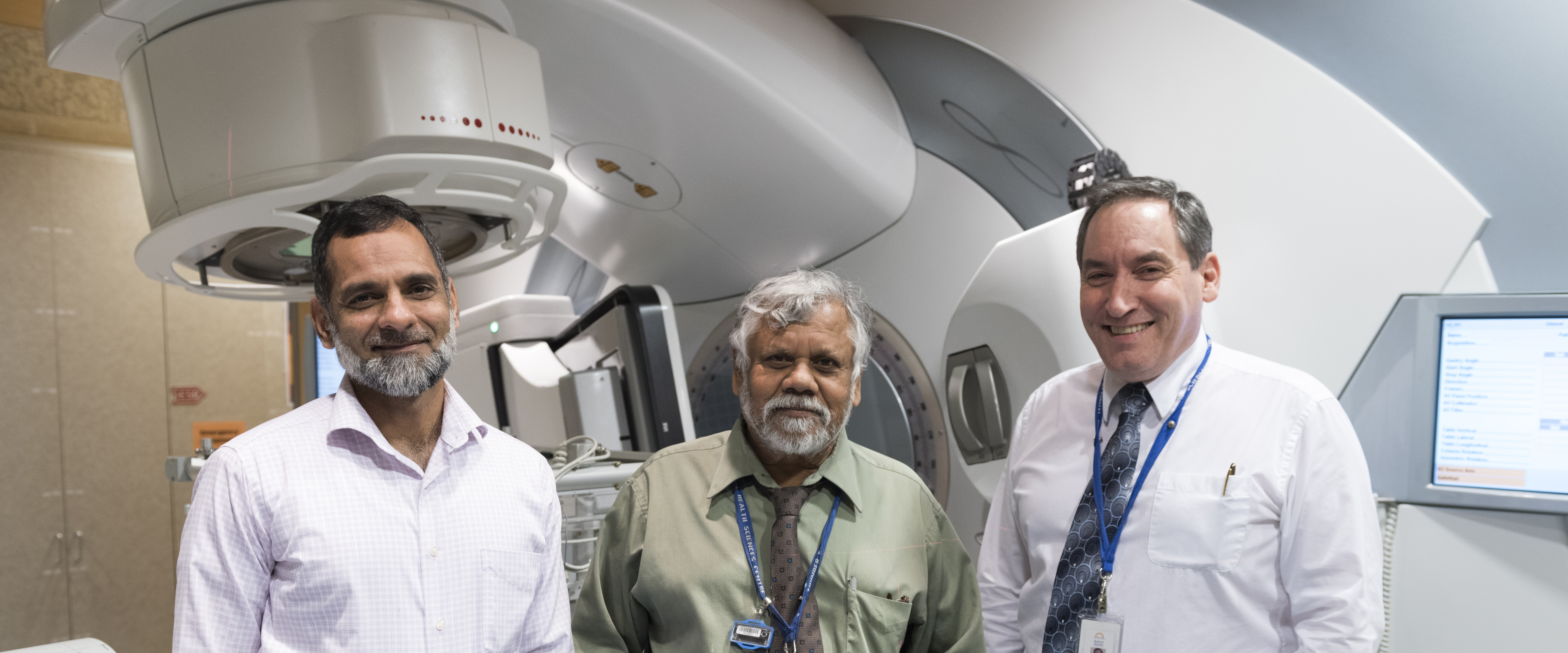 Please note: As the available residency training positions are currently filled, the medical physics residency program is not currently accepting applications. Although the situation is subject to change, acceptance of application is currently anticipated to recommend during the summer of 2021. Formal dates for application submission will be posted at that time.
---
To be eligible to enter the NOSM Medical Physics Residency Education Program (MPREP), the applicant must have a minimum of a M.Sc. in medical physics, other sub-discipline of physics or a closely allied science.  Candidates hoping to have a research, academic or leadership role in the medical physics environment are advised to obtain a Ph.D. before entering the MPREP.  Selection of candidates is made by the MPREPC and acceptance into the program is granted by the local Head of Physics. Priority will be given to residents who have completed training from a Commission on the Accreditation of Medical Physics Education Programs, Inc., (CAMPEP) accredited medical physics graduate program.
MPREP is accredited by the Commission on the Accreditation of Medical Physicist Education Programs, Inc. (CAMPEP). The standards imposed by CAMPEP stipulate that candidates are required to, at a minimum, hold a Master's degree in Medical Physics, Physics, Engineering, Computer Science, or a closely related discipline from a recognized accredited Canadian educational institution or equivalent. A preference, however, for residency entry into our unique program are candidates who hold a Doctoral degree in any of these disciplines and have a basic knowledge level of Radiation Oncology Physics and Medical Imaging through either course work or work experience.
All applicants must provide the following four (4) pieces of documentation.
A cover letter expressing your interest in the position and locale;
A current curriculum vitae;
All transcripts for undergraduate and graduate degrees (official transcripts will only be required of those who are offered an interview); and,
The names of three (3) references, one of which is a current research advisor or Chair of a university department.
The cover letter should address the following questions:
Why are you interested in undertaking a residency in Medical Physics?
What attracts you to the program in Northern Ontario?
What personal and professional attributes do you bring?
Do you have a preferred location for residency (Health Sciences North in Sudbury or the Thunder Bay Regional Health Sciences Center) and, if so, why?
Note that preference will be given to Canadian permanent citizens or landed immigrants, and hiring will be in accordance with the policies of the respective employers (Health Sciences North and the Thunder Bay Regional Health Sciences Centre).
All applicants will be notified as to whether or not they have been successful in proceeding to the interview process.
Please note that applications are not being accepted at this time. Although subject to change, the recruitment cycle is anticipated to start again in the summer of 2021.