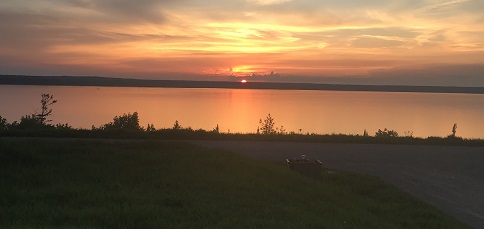 Boozhoo, Aanii, Tansi, Kwey Kwey, Waachay, Hello!
Indigenous Affairs (IA) provides support to NOSM University learners, staff, faculty and community.  The IA team provides a variety of unique services through the facilitation of culturally relevant supports which assist our community in maintaining balance in mental, physical, emotional and spiritual self.  The unit works in partnership with services, communities and organizations across Northern Ontario to support learners, staff, faculty and the greater NOSM University community. IA works with the NOSM University community to provide a positive environment that incorporates and reflects an Indigenous worldview to increase Indigenous learner recruitment, retention, and graduation.
Indigenous Affairs works to identify and implement initiatives in support of NOSM University's commitment to Northern Ontario communities and First Nations. Initiatives include advising the School's senior leadership, committees and working groups; ensuring meaningful collaboration with Indigenous communities; assisting in the recruitment of Indigenous students and recruiting Indigenous communities for medical learners.
Indigenous Affairs is available to answer any of your questions by email at Indigenous@nosm.ca or by phone at 705-662-7251.
Indigenous Affairs Staff
The Interim Director of Indigenous Affairs, Sam Senecal, is the senior administrative officer responsible for Indigenous programming, learner support services, and community relations.
The Community Coordinator, Sam Senecal, supports the coordination of the Integrated Community Experience Program 106. Sam is responsible for building and maintaining relationships with our community and partner organizations, including the 42 partnership First Nation communities.  He works closely with the Local Community Coordinators and would be happy to answer questions you may have.
The Cultural Coordinator, Sally Monague, is responsible for building and maintaining relationships with Elders/Knowledge Keepers and connecting learners, faculty and staff with those individuals and groups.  Sally also connects regularly with learners through the academic year with scheduled Knowledge Sharing Circles.
The Learner Recruitment & Support Coordinator, works closely with the Admissions and Learner Recruitment team and is responsible for learner recruitment and retention at various ages and stages.
The Unit Coordinator, Sarah Jacko, is responsible for program and support management, supporting all Coordinators and is your point of contact for NOSM questions.
The Administrative Assistant, Scott Desmoulin, provides administrative support to the unit and the Indigenous Reference Group.  In addition, Scott is available to answer general questions and inquiries to support learners, staff, faculty and community.