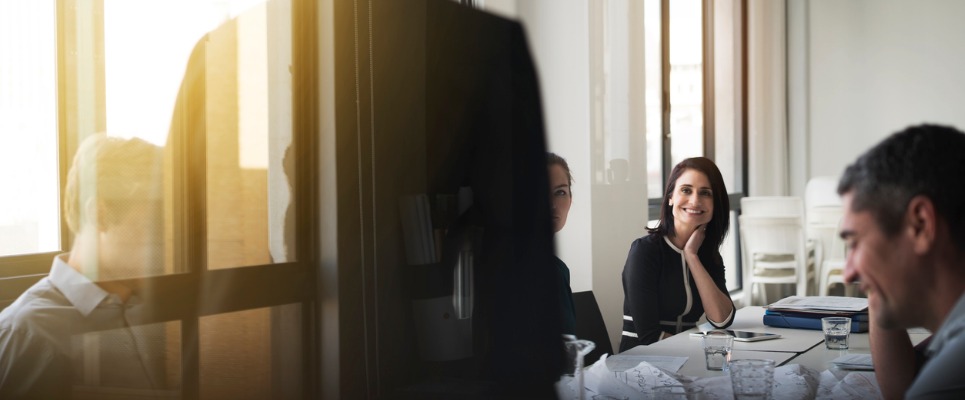 University Governance
Within the President's Office, the University Secretary's Office is comprised of the University's Board of Governors, Senate, and its Committees. We manage and support NOSM University's bicameral governance system by providing a link between the governing bodies of the university and its senior administration.
Meet our Team
History -Academic Council to Senate
A medical school of the whole of Northern Ontario, the Northern Ontario School of Medicine (NOSM) was a joint initiative of Lakehead University and Laurentian University with main campuses in Thunder Bay and Sudbury, and as such, has a novel composition.
The Senates of the two universities provide academic authority to NOSM. A Joint Senate Committee for the School has been established to receive academic proposals from the NOSM Academic Council. The NOSM Academic Council provides the framework to ensure the involvement of the school's faculty members in all aspects of academic governance and makes recommendations on academic policy matters to the Senates of the two host universities via the Joint Senate Committee. The Joint Senate Committee is a standing committee of both Lakehead University and Laurentian University Senates.
The Board consisted of 19 Directors (three Ex-Officio and 16 Directors) who reflect the geographic, cultural, and linguistic diversity of Northern Ontario. Dr. Fred Gilbert, President of Lakehead University, was the inaugural Chair of the Board and Dr. Judith Woodsworth, President of Laurentian University, was the inaugural Vice Chair.
The Dean, as an Academic Dean, is accountable for NOSM academic activities through the NOSM Academic Council and the Joint Senate Committee for NOSM to the two University Senates. The Dean, as CEO of the NOSM Corporation, is accountable to the Board of Directors for the organization and management of the School.
Management of the organization is the responsibility of the School's Executive Group. The Executive Group includes Associate Deans, who are responsible for academic programs including Research, Undergraduate Medical Education, Postgraduate Medical Education, Faculty Affairs, Community Engagement and the Chief Administrative Officer. The Dean is accountable to the Board and is responsible for all aspects of the School's direction except for those assigned to the Board itself.