Board
Discussions at NOSM Board Meeting focus on admissions, physician recruitment and NOSM expansion key areas of discussion
The Northern Ontario School of Medicine (NOSM) Board of Directors held a virtual meeting on Thursday, May 20, 2021 connecting its members from across Northern Ontario. Special guests Dr. Owen Prowse, Assistant Dean Admissions, and Miriam Cain, Director Admissions and Recruitment, presented an overview of NOSM's admissions process and plans that are underway to establish pathways to education as well as ensure that admissions are reflective of Northern Ontario's diversity. Dr. Sarah Newbery, Assistant Dean Physician Workforce Strategy and Ray Hunt, Chief Operating Officer, identified gaps in health human resources in Northern On...
Read more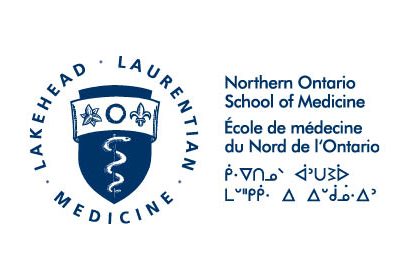 Notice of NOSM's Board of Directors Meeting and the Annual Meeting of Members
Take notice that the Annual Meeting of Members of the NORTHERN ONTARIO SCHOOL OF MEDICINE will be held as follows: DATE: Wednesday, September 30, 2020 TIME: 4:00 pm – 6:30 pm ET* LOCATION: WebEx Meeting (Notice is attached) The meetings will be as follows (please note times are estimated): Meeting Part 1: Final Board of Directors Meeting 2019-2020 at 4:00 pm – 5:00 pm Meeting Part 2: Annual Meeting of Members 5:00 pm at 5:15 pm * Meeting Part 3: First Board of Directors Meeting of 2020-2021 at 5:15 pm – 6:30 pm The purpose of the Annual Meeting of Members is to: to review and approve the minut...
Read more.
NOSM Board Holds First Virtual Board Retreat
The Northern Ontario School of Medicine (NOSM) held its first virtual-only retreat on May 13, 2020. Due to restrictions on mass gatherings implemented by the Government of Ontario in response to the COVID-19 pandemic, the move to a virtual-only meeting reflects NOSM's commitment to protecting the health and safety of its directors, learners, staff, faculty and the community. Dr. Sarita Verma, NOSM Dean, President and CEO, began the day highlighting the School's achievements since her onboarding in July 2019. An overview of NOSM's response to COVID-19 was also reviewed with key dates and milestones identified to enable academic an...
Read more.