Become a Standardized Patient
Become a Standardized Patient
Help train Northern Ontario's future doctors by portraying a patient.
---
Join Us: Upcoming SP Recruitment Information Session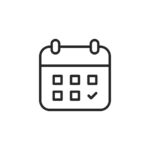 Date: Tuesday, June 27, 2023
Time: 6:00 p.m. – 7:00 p.m.
Venue: Room 1011, NOSM University building, Thunder Bay
Room 107, NOSM University building, Sudbury
---
What is a Standardized Patient?
Standardized patients (SPs) are healthy people trained to act as real patients. SPs simulate a set of symptoms or medical conditions to help medical students become skilled at the proper techniques for taking patient histories and performing physical exams. Importantly, SPs are trained to provide insightful feedback to students.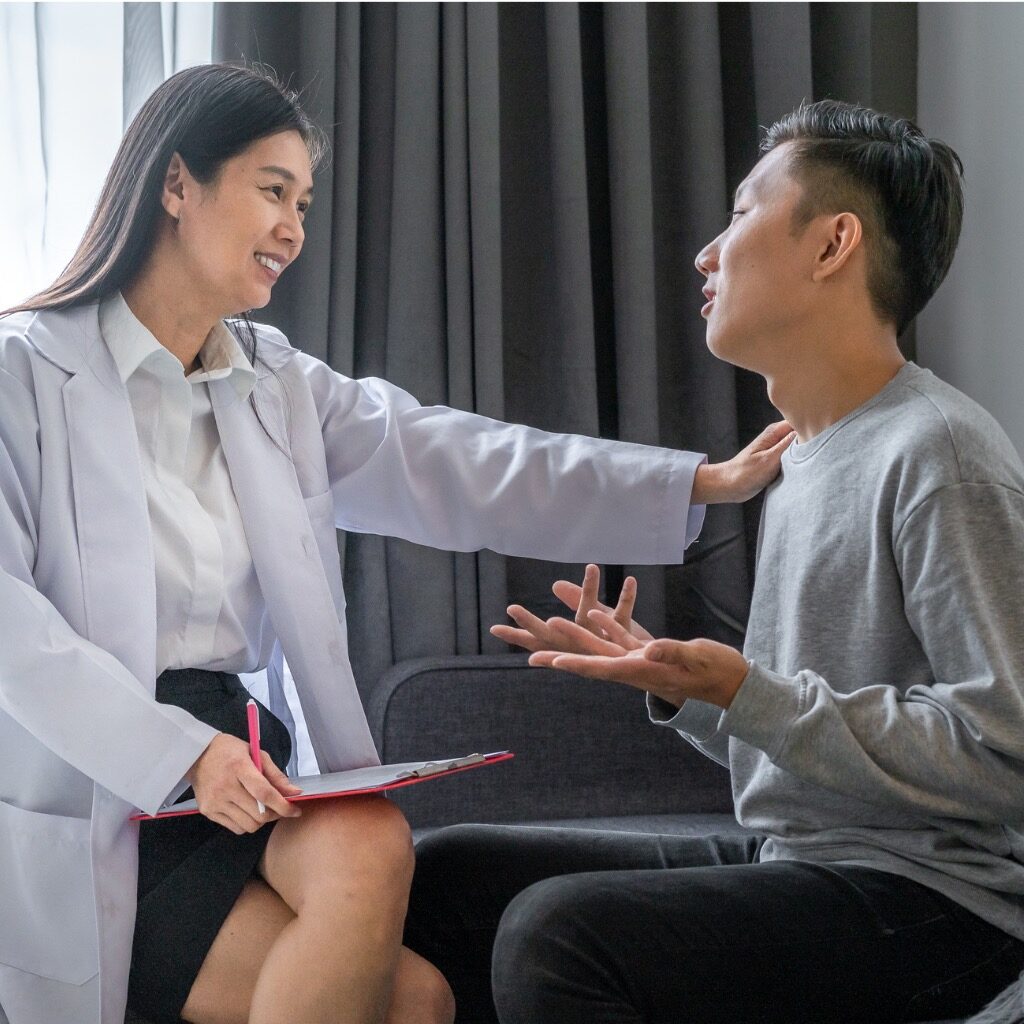 SPs participate in the following activities:
Portraying patients for medical history practice
Assisting in physical exams
Providing valuable verbal feedback to enhance students' communication skills.
Benefits:
Casual work: Get paid to play a patient!
Make a difference: Help train future doctors.
Personal growth: You will learn and practice transferable skills.
Requirements:
Availability for casual work during weekdays.
Flexible schedule.
Approximately five hours of your time every four to six weeks.
High school diploma or equivalent.
Skills:
Collaborative team player.
Keen observer.
Strong communication and interpersonal skills.
Accurate memorization of case details.
Reliable and punctual.
Ability to recognize your own bias towards the health-care system.
Comfortable with role-playing and providing feedback in a small group.
Standardized patients support learning in the following ways:
Weekly sessions with first- and second-year NOSM University medical students
Exams for first- to third-year NOSM University medical students and resident doctors
Medical licensing exams
Interdisciplinary programs
Hospitals, health-care agencies, universities, and colleges
Application and Information
Interested in becoming a Standardized Patient (SP)? We accept applications on an ongoing basis, although active hiring occurs mainly in late spring and throughout the summer in preparation for the September school year. Our hiring process involves an in-person interview and a mandatory bootcamp to assess role-playing and communication skills. Final decisions on hiring are made by our Program Coordinators after a comprehensive assessment of suitability.
To apply as a Standardized Patient, please complete our online application form. We will review your submission and may contact you for further steps.
No Acting Experience Required
You don't need prior acting experience to excel as a Standardized Patient. We provide all the necessary training. However, it is important to feel comfortable speaking in front of a small group.
What to Expect
Physical examinations conducted as a Standardized Patient are common and resemble those performed in a doctor's office. Rest assured, there are no procedures involving blood or sample collection. Your participation in physical examinations is entirely voluntary.
Work Schedule
As a Standardized Patient, your work hours will not be fixed. The amount of time you work depends on the teaching requirements at a given time. For instance, we might specifically need female Standardized Patients aged 18-35 when teaching the female reproductive system. On average, Standardized Patients work five hours or one session every 4 to 6 weeks. The frequency may vary based on program needs and patient demographics.
Compensation
Standardized Patients are compensated between $19 and $25 per hour for their sessions, with some physical exam sessions paid at a higher rate. It's important to note that Standardized Patients are considered independent contractors and not employees of NOSM University. Therefore, benefits are not provided, and taxes are not deducted from payments.
Things to Consider
Being a Standardized Patient requires concentration during interviews and examinations. After the encounter, you must provide verbal feedback to the student based on their communication skills. It's an engaging role that demands attentiveness and effective communication.
Contact Us for Further Inquiries
If you have any questions or need additional information about becoming a Standardized Patient, please feel free to give us a call. We are here to help!
Contact Information:
Kelly Merla
Interim Standardized Patient Coordinator (Sudbury)
Phone: 705-662-7255
Erica Dzuba
Standardized Patient Coordinator (Thunder Bay)
Phone: 807-766-7335
NOSM University's Standardized Patient Program is committed to creating a culturally diverse group of SPs. While being equitable in providing work opportunities, we cannot guarantee a certain number of work hours per week.
NOSM University is Canada's first independent medical university and one of the greatest education and physician workforce strategy success stories of Northern Ontario. More than just a medical university, it was purpose-built to address the health needs of the region. While advocating for equitable access to care, the University relies on the commitment and expertise of the peoples of Northern Ontario to educate health-care professionals to practise in Indigenous, Francophone, rural, remote and underserved communities. With a focus on diversity, inclusion and advocacy, NOSM University is an award-winning, socially accountable organization renowned for its innovative model of distributed, community-engaged education and research.