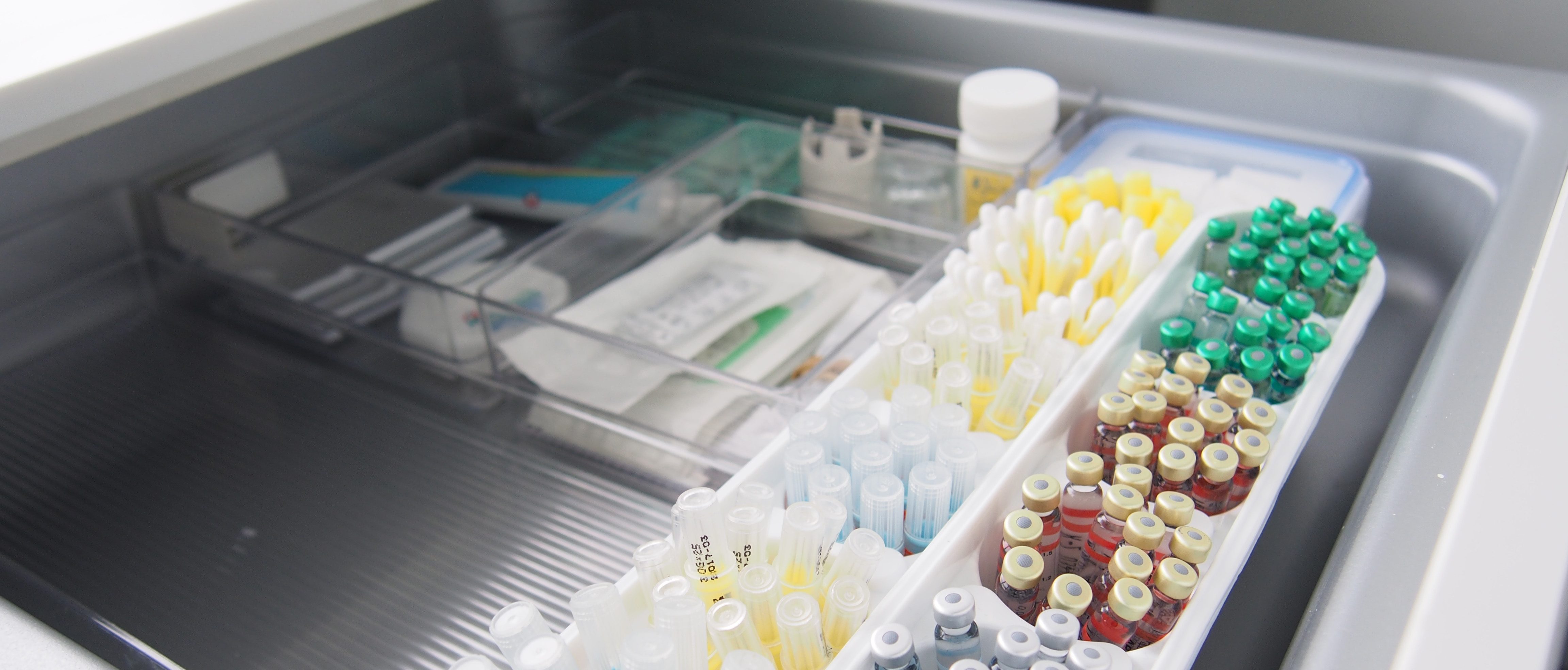 Clinical Sciences
The Division of Clinical Sciences is responsible for teaching the clinical aspects of medicine. The primary function of the Division is the support and management of faculty resources as they relate to the teaching of both the undergraduate and postgraduate medical education programs. Faculty members of the Division may also assist in the development of medical curriculum and conduct independent research.
The Division of Clinical Sciences is comprised of thirteen sections.
Clinical Sciences Sections
Anesthesia
Child and Adolescent Health
Community Medicine
Emergency Medicine
Family Medicine
Health Sciences
Internal Medicine
Orthopaedic Surgery
Pathology
Psychiatry
Radiology
Surgery (General & Other)
Women's Health
Each of the sections is composed of health-care professionals with section-specific clinical expertise. Most of the faculty members are physicians; however, as the School's curriculum is interdisciplinary, other health-care professionals are also encouraged to seek faculty appointments. The Clinical Sciences faculty includes several hundred clinicians from a wide variety of specialities.
For general or Faculty inquiries please call 1-877-678-7358.
---
Contact Information
Dr. Janice Willett
Associate Dean, Faculty Affairs
Tel: 807-766-7493
Fax: 807-766-7437
Email: jwillett@nosm.ca
Dr. Harshad Telang
Division Head, Clinical Sciences
Tel:   807-766-7398
Fax:  705-662-7265
Email: htelang@nosm.ca
Anita Arella
Director, Faculty Affairs and CEPD
Tel: 807-766-7326
Fax: 807-766-7436
Email: aarella@nosm.ca 
Lorie Plumpton
Administrative Coordinator, Clinical Sciences Division
Tel: 807-766-7416
Fax: 705-662-7265
Email: divclinsci@nosm.ca
Clinical Sciences Quick Links

FACULTY INQUIRIES?
Are you a NOSM faculty member with a question? For general inquiries, NOSM faculty are encouraged to call the faculty toll-free line at 1-877-678-7358. Should you reach the voicemail, kindly leave a message with your name and preferred contact information, and your call will be returned within 48 hours.
> Read More