Research Chairs
Current Research Chairs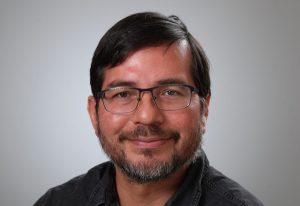 NOSM University and Associated Medical Services (AMS) are pleased to announce the historic appointment of Dr. Darrel Manitowabi as the NOSMU-AMS Hannah Chair in the History of Indigenous Health and Indigenous Traditional Medicine for a five year renewable term effective July 1, 2020.
Dr. Manitowabi is Three Fires (Odawa, Ojibwa, Potawatomi) Anishinaabe from the Wiikwemkoong Unceded Territory and currently resides in the Whitefish River First Nation. He recently served as the Director of Northern and Community Studies at Laurentian University, and at NOSM University was the Director of Indigenous Affairs in 2018 and the Assistant Dean of Graduate Studies in 2019.
An Indigenous anthropologist with research interests in Anishnaabe ethnohistory and oral history, Indigenous gambling, Indigenous social determinants of health, Indigenous healing, Indigenous-state relations and Indigenous self-determination, Dr. Manitowabi's research and publications examine how the historical legacy of colonialism impacts the health and wellbeing of First Nations communities. His research in the history of Indigenous health situates the place of Anishinaabe language (Anishinaabemowin) and knowledge (kendaasawin) in conceptions of holistic wellbeing (mino-bimaadiziwin) and ill health (maanaaji-bimaadizwin).
As the NOSMU-AMS Hannah Chair in the History of Indigenous Health and Traditional Medicine, Manitowabi will work to promote the discussion of the inherent, constitutional, Treaty and international rights of all Indigenous Peoples and communities and the protection of traditional knowledge and medicines from appropriation. Dr. Manitowabi's research focus, as the Chair, will be in the history of Indigenous Health and he will contribute to NOSM University's role in leading scholarly activity in the history of Indigenous Health.
Endowed through the generosity of AMS, Dr. Manitowabi joins seven other AMS Hannah Chairs in medical schools across Canada, where they are integral members of undergraduate and graduate education in the health professions, especially medicine.
Previous Research Chairs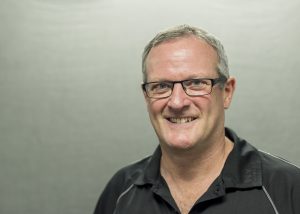 Dr. Gregory Ross, PhD, held the MAG Aerospace Chair in Environment and Health Surveillance at NOSM University from July 1, 2017 to June 30, 2021. The Industrial Research Chair in Health and Environment is sponsored by NOSM University, the Northern Ontario Heritage Foundation and in collaboration with MAG Aerospace. In addition to salary support for the position, research funding from NOHFC, FedNor, NOSM U and other sources has been secured with a total research budget for the project of approximately $3M. Dr. Ross' research program is responsible for research on algae pollutants of the waterways of Northern Ontario. Specifically, Dr. Ross combines his expertise in human and biological sciences with experience in identification of unique characteristics of algae contamination utilizing advanced remote-sensing technologies. Working with the industrial partner, MAG Aerospace, Dr. Ross will develop a more rapid, accurate and economical means of identifying waterways contaminated with potentially harmful blue-green algae blooms in order to address a longstanding health problem in Northern Ontario.
---
Dr. Douglas Boreham – Jan 1, 2015 to Dec 31, 2019