Current Funding Opportunities
The Research Office is pleased to provide a listing of current funding opportunities for learners and faculty, with a focus on opportunities related to NOSM University's Research Priorities. Scroll below to access these opportunities.
Learners and faculty are reminded of these additional resources:
• UME Student Research Resources
• Resident Research Resources
• Internal Research Awards at NOSM University
• Biweekly research newsletter, Research Matters
• Contact research@nosm.ca for any questions, or to request a consult with a coordinator
• NOAMA Grant Match Funding – see below
---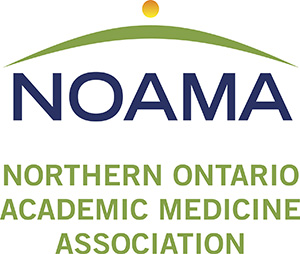 The NOAMA Board, with the support of the Physician Clinical Teachers' Association (PCTA), has designated a portion of the Alternate Funding Plan to a NOAMA Grant Match Fund.
This funding intends to increase the ability of NOSM University PCTA researchers to grow programs of research and attract research dollars from outside of Northern Ontario. NOAMA will provide match funding to qualifying PCTA researchers and research teams who are applying to other research competitions that require applicants to source match funding as a condition of the application.
The NOAMA Grant Match Funding (GMF) is an ongoing competition and the GMF Sub-Committee manages the GMF process and recommends approval of GMF projects to the NOAMA Board. NOAMA invites all AFP participating physicians to submit an application for grant match funding. Learn more here.
---
NOAMA
Call for Proposals: 2024 AHSC AFP Innovation Fund
NOAMA invites all AFP Participating Physicians to submit a project proposal for the 2023 AFP Innovation Fund Competition: Due October 17th, 2023
The AFP Innovation Fund provides funding to support the development of new and innovative approaches to health care delivery and to provide leadership in the dissemination of new knowledge across the healthcare system.
**NEW Funding Guidelines**
NOAMA encourages budgets at $30k/annum, with higher budgets being considered for exceptional projects. One grant at $60k/annum ($120k over two years) will be awarded in the "Mid-Scale Grant Category." Of note, those that apply in this category would only be eligible for the $60k/annum category. They would not be considered for funding at the lower budget category of $30k/annum if unsuccessful.
(Grants must be compliant with AFP Grant Application Checklist)
Mitacs Awards
These various awards recognize the contributions of students and postdoctoral fellows as well as professors (academic supervisors) on Mitacs-funded projects.  Students and postdoctoral fellows may be nominated for a Mitacs Award in one of the following ways:
By the academic supervisor who supervised their work during the Mitacs-funded project;
By the industry supervisor who supervised their work during the Mitacs-funded project (for Accelerate, or Elevate, or Business Strategy Internship program nominees).
Professors may be nominated for the Mitacs Award for Exceptional Leadership by :
The industrial or not-for-profit partner;
The academic co-investigators;
The interns involved in the Mitacs-funded project on which they worked together.
For more information including how to submit a nomination (September 17 deadline), please click here.

Mitacs Student Opportunities
Mitacs offers a free professional development program open to Canadian post-secondary students. This program is designed to provide support for post-secondary students as they complete their research and innovation projects, prepare to take on a leadership role in their industry, and improve employability in their respective fields.
Mitacs is happy to share that they've opened new dates for our facilitated sessions for September to November 2023 and beyond and would like to invite students and post-doctoral fellows from your university to register.
You will find more about each course bundle here.
Brain Canada
NEW! Innovation Grants for Research Impact in Traumatic Brain Injury: Registration due September 27, 2023
MITACS
Open Projects Internship Opportunities: Due As Soon As Possible
Globalink Research Award: Open
CIHR
NEW! Catalyst Grant: Analysis of CLSA Data:  Deadline (Registration):  September 19, 2023
NEW! Other Travel Awards – Institute Community Support:  Deadline:  October 11, 2023
CIHR Fellowship:Due October 5, 2023

Catalyst Grant: Healthy Youth (2023): Registration due October 12, 2023
Operating Grant: Evaluation of Dementia Programs, Services, & Care Models: Registration due November 2, 2023
Team Grant: Improving Diagnosis for Rare Disease Patients:  Deadline:  November 7, 2023
Team Grant: Improving Health and Administrative Data and Monitoring for Rare Diseases:  Due November 7, 2023
Team Grant: Lung Health: Due November 16, 2023
Upcoming Opportunity: CIHR Pan-Canadian Network for HIV/AIDS and STBBI Clinical Trials Research
Team Grant: Strengthening the Health Workforce for System Transformation: Registration due October 5, 2023
Operating Grant: Network Environment for Indigenous Health Research Centre – Development Grant: Due April 3, 2024
NWHRI: Pan-Canadian Women's Health Coalition – Coordinating Centre: Registration due September 28, 2023
Institute of Nutrition, Metabolism and Diabetes (INMD) Early Career Researcher Partnership Prize (2023/2024):  Due November 1, 2023
CANSSI Ontario
CANSSI Ontario Data Access Grants 
Canadian Hemophilia Society (CHS)
NEW! Research Prog rams (Includes Funding Opportunities for Faculty and Students):  Deadline:  November 30, 2023.
Government of Canada
NEW! New Frontiers in Research Fund: Exploration Stream Competition:  Deadline (LOI):
October 11, 2023
NEW! New Frontiers in Research Fund: Transformation Stream Competition:  NOI due October 24, 2023
Fulbright Canada
Traditional Fulbright Scholar Award:  Due November 15, 2023
Fulbright Canada Research Chairs:  Due November 15, 2023
IOF Olympic Studies Centre
PhD Students and Early Career Academics Research Grant: Due September 25, 2023
Lotte and John Hecht Memorial Foundation
Innovative Medical Research and Practices: Accepted at any time
Ministry of Training, Colleges and Universities
Round 12 of the Ontario Research Fund -Research Excellence (ORF-RE) Program: Due September 27, 2023
NSERC
NEW! NSERC Prizes – Brockhouse:  Deadline (Nominations): November 28, 2023.
NEW! NSERC Prizes – Donna Strickland Prize for Societal Impact of Natural Sciences and Engineering Research:  Deadline (Nominations):  November 28, 2023.
NEW! Synergy Awards for Innovation: Deadline (Nominations):  December 14, 2023.
NSERC Awards for Science Promotion:  Due November 15, 2023
John C. Polanyi Award:  Due November 28, 2023
Arthur B. McDonald Fellowships:  Due December 14, 2023
Idea to Innovation Grants: Due September 18, 2023
Alliance International Collaboration Quantum Grants: Applications accepted anytime until January 31, 2024
Alliance International Catalyst Quantum Grants: Applications accepted anytime until March 31, 2024
Alliance Consortia Quantum grants: Due October 16, 2023
Idea to Innovation Grants: Due September 18, 2023
Alliance Quantum grants: Open
SSHRC
Open Research Area 8th Call for Proposals: Due November 14, 2023
Insight Grant: Due October 1, 2023
Canadian Allergy, Asthma, and Immunology Foundation
EXTENDED! CAAIF/CIHR-III/CIHR-ICRH Food Allergy Research Grant : Deadline, September 27, 2023