Revolutionising telemedicine, one consult at a time
Since its introduction in Canada in 2018, the teledermatology platform DermaGo.ca has seen a huge success. This technological tool created by a Northern Ontario School of Medicine (NOSM) alumnae is innovative and is changing the practice of medicine in order to provide improved access to specialized care to Canadians across...
> Read more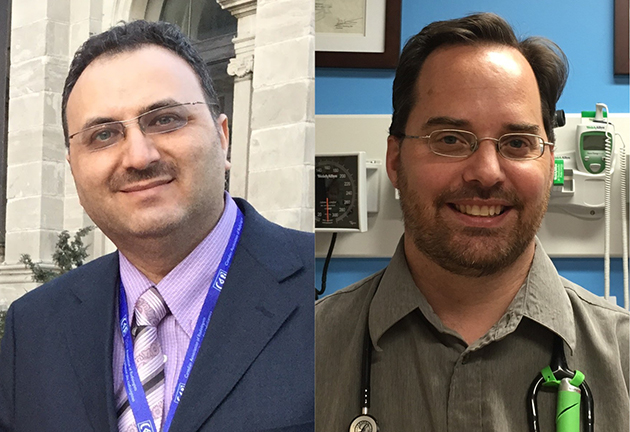 NOSM welcomes two new faculty section chairs
 The Northern Ontario School of Medicine (NOSM) welcomes Drs. Amer Alaref and Justin Jagger, new Section Chairs of Radiology and Child and Adolescent Health respectively. Dr. Alaref began his term on July 1, 2021 and Dr. Jagger began on August 1, 2021. "I am honoured to welcome Drs. Alaref and Jagger to their new role...
> Read more
Helping close the gap on psychiatry shortages
Dr. Zoe Michano-Furlotte, NOSM alumna (MD 2016, BScN Lakehead University), completed her fourth year of residency in psychiatry in Thunder Bay and is entering her fifth and final year. Zoe is a member of Biigtigong Nishnaabeg and is from the town of Caramat, which is now part of the community of Greenstone. "I'm hopi...
> Read more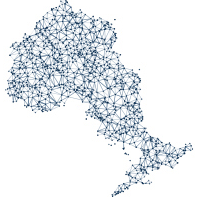 The Northern Ontario School of Medicine respectfully acknowledges that the entirety of the School's wider campus of Northern Ontario is on the homelands of First Nations and Métis Peoples. The medical school buildings at Laurentian University and Lakehead University are located on the territory of the Anishinabek Nation, specifically Atikameksheng and Wahnapitae First Nations and Fort William First Nation.
The Northern Ontario School of Medicine is a proud recipient of the 2019 Charles Boelen International Social Accountability Award, presented by the Association of Faculties of Medicine of Canada. In 2013, NOSM received the prestigious ASPIRE award, which recognizes international excellence in social accountability and medical education.