Psychiatry: An essential service for NOSM residents and health-care workers during COVID-19 
"Information, information, information. It's essential," says Dr. Diane Whitney, psychiatrist. "These are very unusual times and there are higher levels of anxiety, worry, and rumination." As Program Director of NOSM's Psychiatry residency program and Assistant Professor, Dr. Whitney is working wit...
> Read more.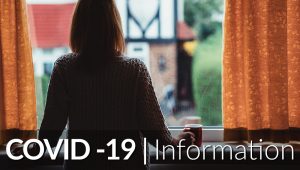 The Northern Ontario School of Medicine wishes to acknowledge that the entirety of the School's wider campus of Northern Ontario is the Ancestral Traditional Lands of the First Nations Peoples and Métis Peoples who resided alongside. The School also respectfully acknowledges that the medical school building at Laurentian University is located in the Robinson-Huron Treaty territory and at Lakehead University in the Robinson-Superior Treaty territory.