Dr. Jacinta Oyella named incoming Site Director of NOSM University's Family Medicine Remote First Nations Stream
NOSM University announces Dr. Jacinta Oyella as the incoming Site Director of the Family Medicine Remote First Nations Stream, effective May 1, 2022. Dr. Oyella practises as a Community Physician for Matawa Health Co-operative (MHC). She completed medical school at Makerere University in Kampala, Uganda and is an alumna ...
> Read more
NOSM University says miigwetch, merci and thanks this National Volunteer Week
During National Volunteer Week 2022—this year from April 24 to 30—we say chi miigwetch, merci beaucoup, and heartfelt thanks to the many individuals who have taken on health advocacy and volunteer efforts across Northern Ontario, including NOSM University's standardized patients, Board Members, Indigenous Reference Gr...
> Read more.
You're Invited: Dean's Lecture Series 2022
Dr. Sarita Verma, President and Vice-Chancellor of NOSM University invites you to the annual Dean's Lecture Series—a student-led event. This year, in celebration of Earth Day and because it is NOSM University's year dedicated to climate change and social justice, the theme is Environmental Accountability and Sustainab...
> Read more.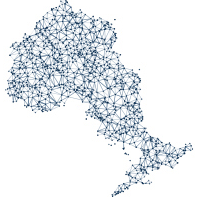 NOSM University respectfully acknowledges that the entirety of the University's wider campus of Northern Ontario is on the homelands of First Nations and Métis Peoples. The university buildings are located on the territory of Fort William First Nation in Thunder Bay and the Anishinabek Nation, specifically Atikameksheng and Wahnapitae First Nations, in Sudbury.
NOSM University is a proud recipient of the 2019 Charles Boelen International Social Accountability Award, presented by the Association of Faculties of Medicine of Canada. In 2013, NOSM University received the prestigious ASPIRE award, which recognizes international excellence in social accountability and medical education.