In the Spotlight
Donor supports transformation of physician workforce planning in Northern Ontario
Derek Day recently donated $210,000 from his late mother's estate—the Estate of Ruth Day—to assist in transforming physician workforce planning in Northern Ontario and support the creation of a new Rural Generalist Pathway (RGP) at the Northern Ontario School of Medicine (NOSM). Since NOSM's inception in 2002, its objective has been to graduate physicians and health-care professionals to meet the health needs across the region. With a total of 714 NOSM MD graduates to date, there is still a need for 300 family physicians and specialists in rural and remote Northern communities. "It is important to me that I contribute fro...
Read more.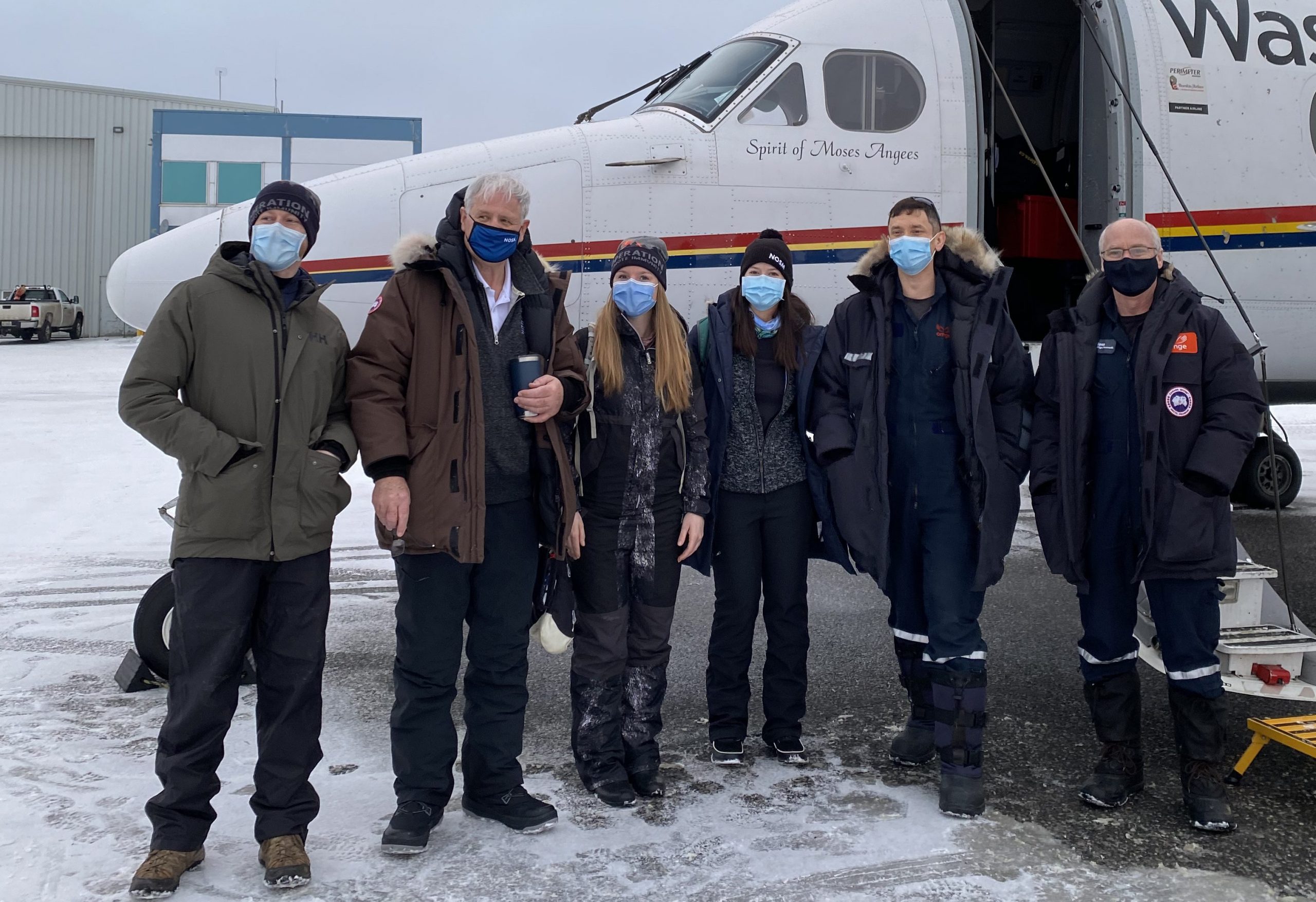 NOSM Supports Ornge with Operation Remote Immunity
On Monday, February 22, 2021, NOSM's first of 22 teams, consisting of learners, clinical faculty and staff joined Ornge, Nishnawbe Aski Nation, and many other partners in the roll out of COVID-19 vaccines to fly-in First Nations communities. They will travel to Wunnumin, Eabamatoong (Fort Hope), Bearskin Lake, Kitchenuhmaykoosib Inninuwug (Big Trout Lake), Deer Lake, Martin Falls, North Spirit and King Fisher Lake. The goal is to complete all doses in 31 fly-in communities and Moosonee by the end of April. NOSM has organized 22 teams to be deployed between February 22 and April 2. All participants were vaccinated and completed ma...
Read more.
Fond memories of practice in Northern Ontario
Dr. Hugh Robertson explains what sparked the largest individual donation in NOSM's history Dr. Hugh Roberston is a force in the field of radiology. He is Emeritus Professor of Radiology at Louisiana State University Health Sciences Centre and Clinical Professor of Radiology at Tulane University Medical Centre in New Orleans. And yet, some of his earliest experiences practising in Northern Ontario have remained dearest to him, inspiring his $1.2 million gift to the Northern Ontario School of Medicine (NOSM). It is the largest individual donation in the history of NOSM. He recognizes the need. Memories of Northern Ontario His...
Read more.