Fee Schedules
Fee schedules are in accordance with all NOSM University policies and regulations including but not limited to the Academic Schedule and the Financial Obligations.
---
Accessing Your Financial Account Details
Your NOSM University financial account details can be accessed through myNOSM U located at the top right corner within the main page of the NOSM University website. Under the "Learner" tab, select Self-Service.
Learners have 24/7 access to a wide range of features and services available at  NOSM University Self-Service via any electronic device.  Self-Service can be used to pay tuition fees online and view electronic billing statements (eStatements). We are glad to offer flexible ways for learners to conveniently review their assessments and pay at any time.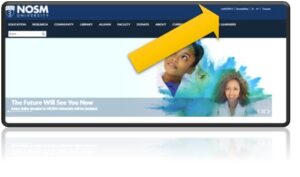 ---
Late Payment Fees
---
Health Insurance Plan
---
Ancillary Fees
---
Tax Information
Tuition & Ancillary Fees Quick Links