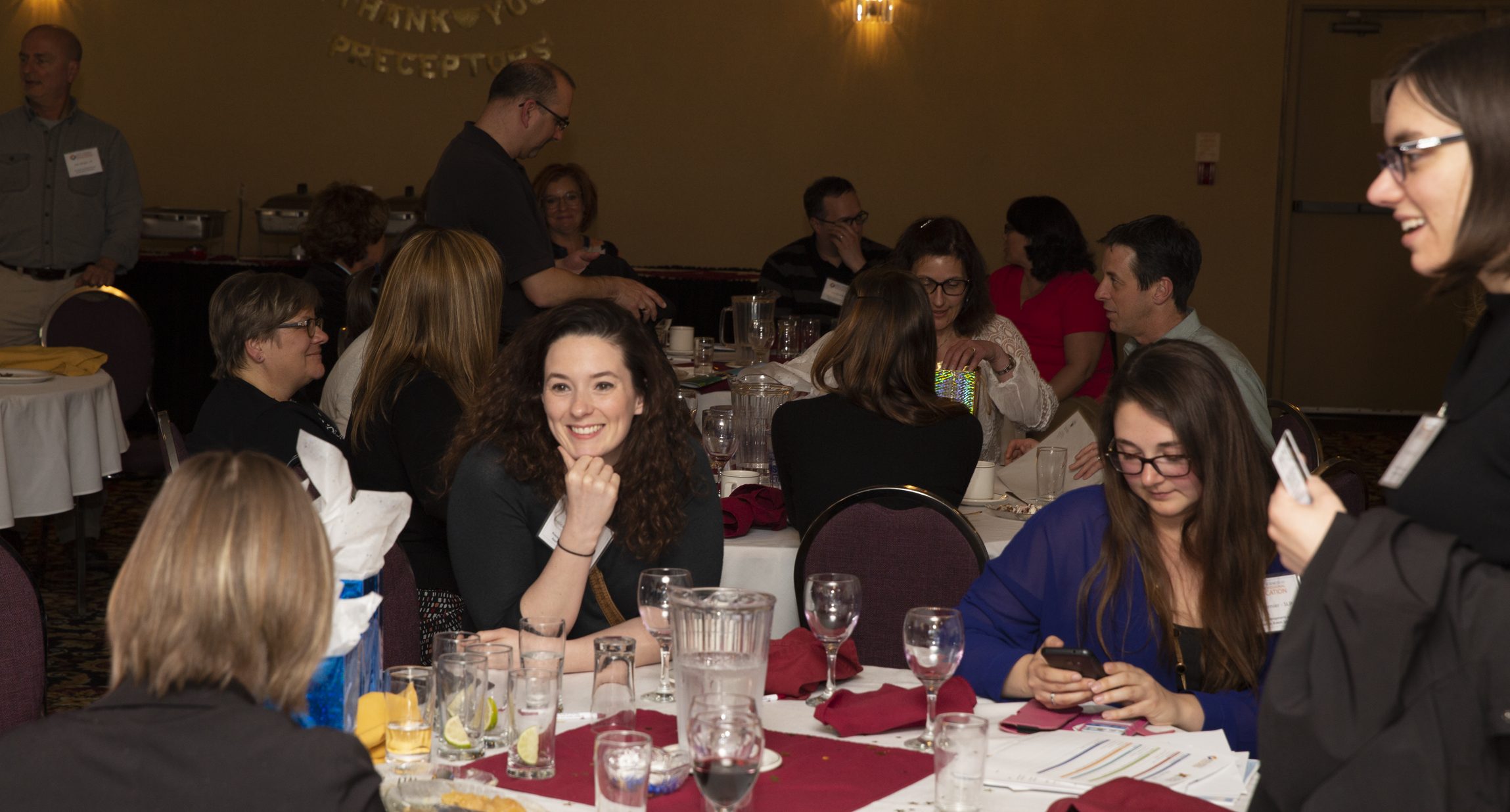 News, Events, and Job Postings
Upcoming Events 
Past Events 
Preceptor Awards and Recognition Event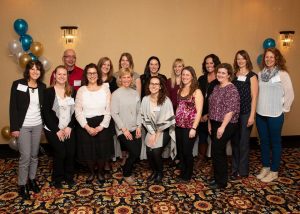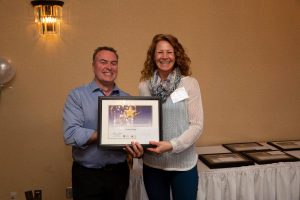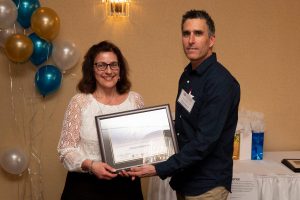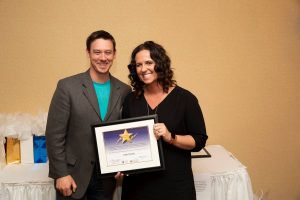 On Thursday, May 10 and Friday, May 11, the Northern Ontario School of Medicine hosted its annual Preceptor Awards and Recognition event.
The event honoured preceptors in the Health Sciences and Interprofessional Education Unit at NOSM, including physiotherapists, occupational therapists, speech-language pathologists, audiologists and dietitians. This year's awards focused on preceptors working in Northwestern Ontario.
News 
New Pilot Project at Anishnawbe-Mushkiki Aboriginal Health Access Centre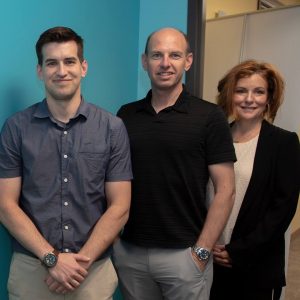 A new placement is bringing occupational therapy and physiotherapy students to the Anishnawbe-Mushkiki Aboriginal Health Access Centre in Thunder Bay, where they will focus on addressing the needs of Indigenous clients. Read the full story here.
FIREFLY Children & Youth Development services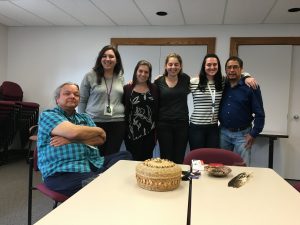 The Northern Ontario School of Medicine collaborates with FIREFLY Child and Youth Development Services to fill new Speech-Language Pathologist clinical education opportunities in Keewatin-Patricia District FIREFLY and Kenora Chiefs Advisory have partnered to fill five new full-time Speech-Language Pathology positions through Jordan's Principal funding. The Northern Ontario School of Medicine in turn partnered with FIREFLY to facilitate clinical externships for Speech-Language Pathology graduate level students.  FIREFLY Children and Youth Development Services, located in Kenora, Ontario, provides services to children and families living in the district of Kenora and area as well as multiple far north, fly-in communities. Through the collaboration, FIREFLY and NOSM are hoping to expand service to better serve children living in rural and remote areas, specifically Indigenous communities.
Learners from the University of Toronto and the University of Western Ontario are participating in two separate, eight-week placements from March to June 2018. The new placements offer a unique clinical education opportunity that will prepare learners for rural- remote clinical practice unique to the needs and service delivery models used in Northwestern Ontario, according to Jackie Hummelbrunner, a Speech-Language Pathologist who will supervise the learners on their placements. "This initiative is strongly focused on providing learners with the experiences necessary to develop clinical and management skills specific to serving our most remote and unique communities," said Hummelbrunner. "While supporting student clinicians to develop their skills, our community benefits from 'extra hands and minds' that help us address the needs of those waiting on waitlists for service while we work to staff these newly funded positions. The
additional benefit is hopeful recruitment of these bright clinicians who answered the call to train in the North."
Over the course of their placement, learners will have the opportunity to gain the experience and training in: cultural competency/awareness; interprofessional collaboration; telepractice;
developmental speech and language formal assessment and intervention; intervention planning, community & client specific goal setting and delivery; and community travel to local and far north
communities.  Learners will have also had the opportunity to work with professionals unique to Indigenous communities to understand roles and gain skills to work collaboratively with a wide variety of professionals.
Job Postings 
Call for applications from Primary Health Care Research Trainees
Northern Ontario Summer Studentship Program (SSP)
NOSM's Summer Studentship Program (SSP) has been established by the Ministry of Health and Long Term Care to allow a limited number of regulated health-care students an opportunity to gain relevant work experience in their field of study.
This ministry-funded program provides priority funding to agencies for students who were born and/or raised in one or more of our Northern Ontario communities shown on this map of Northern Ontario.
Previously vetted hospitals and clinics in Northern Ontario typically offer summer employment between May and August. Review the current year Agency Employment List below to select your Employer of Choice.
All employment-related matters such as the selection of candidates, the job duties, the rate of pay, and the duration of the employment contract is determined by the employing agency. Successful job applicants can expect more details about the job from the employing agency.
Follow this link to access more information.
Occupational Therapist North East LHIN
The Occupational Therapist is responsible for the provision of occupational therapy services to NE LHIN patients in order to maximize the patient's function, independence, and safety in their respective environment.
Follow this link for more information.209-18 OT SUD external
Speech Language Pathologist North East LHIN
The Speech-Language Pathologist is responsible for the provision of speech-language pathology services to Home and Community Care patients in order to address and improve communication and/or swallowing disorders.
Follow this link for more information.223-18 SLP SUD External
Physiotherapists at St. Joseph's Care Group in Thunder Bay
St. Joseph's Care Group in Thunder Bay ON is currently recruiting for a variety of temporary full time Physiotherapists to join our team.
St. Joseph's Care Group is known for living its values of Care, Compassion and Commitment. We are continuing a tradition that began more than 130 years ago of meeting the unmet needs of the people of Northwestern Ontario. We believe in investing in our people, and offer learning and development opportunities, continuing education, competitive compensation, and a welcoming workplace culture.
St. Joseph's Care Group offers a wide range of programs and services in addictions & mental health, rehabilitative care, seniors' health as well as contracted services within acute care.  Qualified candidates must be registered or eligible for registration with the College of Physiotherapists of Ontario and have proven assessment, communication and teaching skills. We welcome experienced practitioners as well as new graduates to consider joining the staff of a progressive values-driven organization.
About Thunder Bay:
Nestled on the pristine shores of Lake Superior and surrounded by the beauty of nature, Thunder Bay, with a metropolitan population of 120,000, offers a perfect balance of urban and rural life. With world class sailing, boating, camping, hiking, and cycling in the summer months, and downhill and cross country skiing in the winter, Thunder Bay has something to offer healthy living enthusiasts throughout the year. Affordable housing, short commutes, and a vibrant, culturally diverse community with access to fine dining and the arts, make this community a wonderful place to live, work, and raise a family. Thunder Bay has excellent schools, including publicly funded French language, French immersion, and International Baccalaureate programs, as well as Confederation College and Lakehead University.  Thunder Bay is home to the west campus of the Northern Ontario School of Medicine and the newest Law program in Ontario. Thunder Bay also offers innovative opportunities through the Thunder Bay Regional Research Institute.
To learn more about Thunder Bay, please visit: www.gotothunderbay.ca
To learn more about St. Joseph's Care Group, please visit: www.sjcg.net
To learn more about the position and apply, please visit: www.recruitment.sjcg.net and click on the "Health Care Professionals" tab.
Occupational Therapist at One Kids Place in Nipissing
Children's Treatment Centre provides rehabilitation and related support services for children and youth (up to the age of 19) and their families living in the Districts of Muskoka, Nipissing and Parry Sound. All staff will provide service within an interdisciplinary team environment committed to family-centered practice.
POSITION: 1 Occupational Therapist
(0.8 FTE – Contract)
LOCATION: Nipissing Site
EFFECTIVE: December 3, 2018 to March 31, 2019
POSITION SUMMARY: The Occupational Therapist provides assessment, consultation, clinical
diagnosis and treatment planning to assist children and youth to achieve
their optimum rehabilitation potential in all areas of activities of daily
living, fine motor abilities, perception and cognition. Note that clinical
supervision of therapy assistants and family education will be important
components of all positions.
For more information visit Occupational Therapy One Kids Place Nipissing