Northern Routes
A season of change and giving
As the fresh snow starts to fall, we get a glimpse of one of the important aspects of the season: change. And big changes have been taking place at NOSM University. Last Thursday was a monumental day. More than 400 individuals joined us in person and online as Ms. Joy Warkentin, incoming Chair, Board of Governors, and I introduced NOSM University's inaugural Chancellor and Board. It is an honour to have Dr. Cindy Blackstock, renowned Indigenous child and family rights activist and member of the Gitxsan, serve as NOSM University's inaugural Chancellor. Dr. Blackstock embodies the values of social justice, respect, and integri...
Read more.
Get ready for the future. It starts here.
Today is National Philanthropy Day. It's a day dedicated to celebrating you and the many generous philanthropic contributions that have been made by NOSM University donors, faculty, learners, staff, and volunteers. 'Philanthrōpos' is a Greek word that means love of humankind. That love brings people together and has the power to unite groups, inspiring improvements based on social accountability. In many ways, this is NOSM University's aspiration for the future. Support for us, and our learners, staff and faculty, has come in all forms, from the many people and communities who have embraced NOSM University learners, to...
Read more.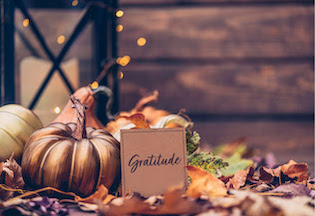 Leading with compassion and giving thanks
October is the month when many Canadians give thanks, often for food, family and good health around a shared table. I hope every one of you had the good fortune to enjoy all of that and more. This year, I give my thanks to everyone in the NOSM University community—learners, staff, faculty, community partners and beyond. Together, we are making history, and we are doing so with integrity. Integrity is nothing if not in the doing. It's the ongoing tally of what we do: support, advocate, work. But it's also a state of mind: what we weigh, consider and feel. It's action after action that demonstrates our character and moral recti...
Read more.