A place to learn… A place to share…
Adding strength and understanding through Circle…
Active participation with an Open Heart and an Open Mind to different ways of knowing and teaching.
---
 Be present, be mindful in your intentions to learn in a good way.
Observe.
Listen.
Ask questions when time permits.
Knowledge Sharing Circles are regularly scheduled throughout the year. All learners, staff and faculty are welcome to attend!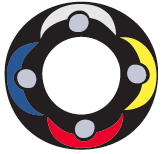 Upcoming Knowledge Sharing Circle Dates
Thursday, October 12 at 12:00 p.m.
Thursday, October 26 at 12:00 p.m.
Thursday, November 16 at 12:00 p.m.
Learners can RSVP through this google document. We appreciate learners sending an RSVP for catering purposes. 
More details on the topics to come!