Indigenous Stories
Portraits honour the stories of Indigenous MD graduates
At NOSM University's inaugural convocation ceremony on May 26, 2023, Dr. Ryan McConnell was one of two physicians presented with a striking portrait by Anishinaabe and Kanienkehaka artist, Elliott Doxtater-Wynn, a member of Bay of Quinte Mohawk who grew up in Six Nations of the Grand River. The portraits are large—four feet by three feet—and incorporate imagery from the graduates' personal stories. The artworks were part of the CIBC Indigenous Learner Leadership Award, which provided each learner with $20,000 and a professional development budget and supported them with networking resources during their fourth year of MD studies...
Read about portraits honouring the stories of Indigenous MD graduates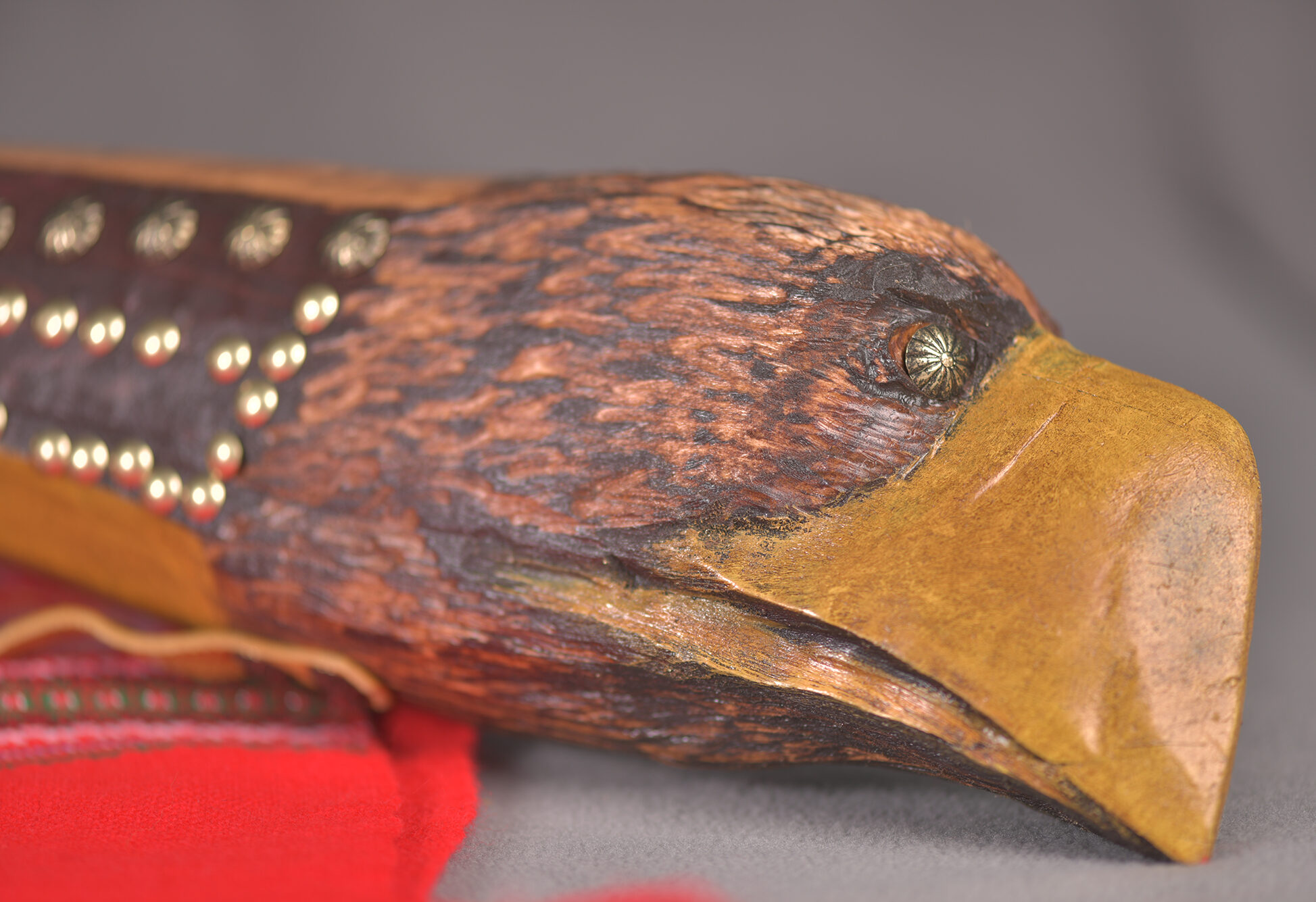 Meet "Nsidwaamjigan," ceremonial object created to open NOSM University convocations
On May 26, 2023, hundreds of people stood respectfully in silence, listening to the powerful sounds of Indigenous singing and drumming, waiting for the graduates to appear. Then, as the formal convocation procession began, a carved eagle's head club emerged, leading the way. The carefully-hewn head is the end of Nsidwaamjigan, the beautiful new ceremonial object that will now open all of NOSM University's convocation ceremonies. Created by Algonquin artist Bradly (Dreamwalker) MacDonald, a Waskabe (Helper) based in North Bay, Nsidwaamjigan means "it recognizes achievements" in Anishnawbemowin, and the baton-like object was named...
Meet "Nsidwaamjigan."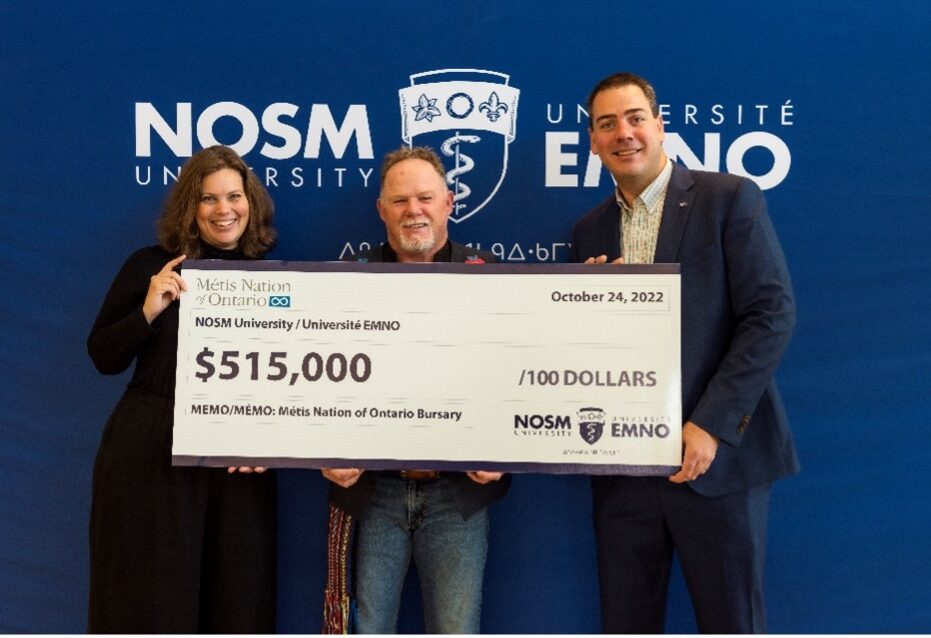 Métis Nation of Ontario supports NOSM University students with $515k bursary
Donation will be matched by the FDC Foundation totalling $1,030,000 for Métis medical students The Métis Nation of Ontario (MNO) is providing an endowment of $515,000 to NOSM University, Canada's first independent medical university.The endowment will fund a bursary program for Métis students pursuing their MD at NOSM University and is being matched by the FDC Foundation. "As the government representing Métis in Ontario, we are proud to do what we can to encourage academic and skills development, helping citizens of the Métis Nation of Ontario achieve their goals," said MNO President Margaret Froh. "This bursary will e...
Read more.