Dr. Brian Ross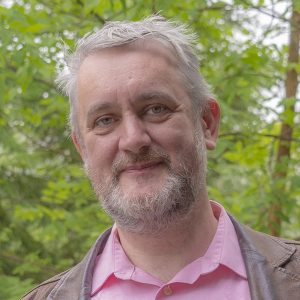 Brian M. Ross, PhD, MEd
Professor
I am an active researcher in the field of Medical Education at NOSM where I collaborate with researchers at MERLIN (the Medical Education Research Lab in the North) and at Lakehead University's Faculty of Education. My research interests include:
• Curriculum studies
• Place-based education
• Social Accountability
• Critical Pedagogy
I have acted as supervisor to many graduate students at Masters and Doctoral levels, and am delighted to receive enquires from those interested in enrolling in Masters of Medical Studies who wish to focus on medical education.
---
Selected publications
Ross, B. M., Cameron, E., Greenwood, D.  (2020).  Remote and rural placements occurring during early medical training as a multidimensional place-based medical education experience. Educational Research and Reviews, 15 (3), 150-158.
Ross, B. M., Cameron, E., & Greenwood, D. (2019). A Qualitative Investigation of the Experiences of Students and Preceptors Taking Part in Remote and Rural Community Experiential Placements During Early Medical Training.  Journal of medical education and curricular development, 6, 2382120519859311.
Ross, B.M. (2018).  The Socially Accountable Professor in Higher Education.  Journal of Education and Learning, 7 (5), 181-188.
Ross, B. M. (2015). Critical pedagogy as a means to achieving social accountability in medical education.  International Journal of Critical Pedagogy, 6(2), 169-186.
Ross, B. M., Daynard, K., & Greenwood, D. (2014). Medicine for somewhere: the emergence of place in medical education. Educational Research and Reviews, 9(22), 1250.
Ross, B.M. (2014).  Sustainability and Social Accountability.  In Sustainability Across the Curriculum Workshop Faculty Narratives.  Thunder Bay, ON: Lakehead University.
---