Meet the Advancement Team
Advancement Office
NOSM University's Advancement Office supports the ambitious strategic direction of the university as a whole. Our team develops and stewards philanthropic partnerships to enable the university to support students, research and special projects, all in the service of Northern Ontario. At the heart of our activities is engagement and connection; whether building a new relationship or fostering a culture of ambassadorship and giving among our incredible alumni, NOSM University's Advancement Office underpins the continued growth and prosperity of Canada's first independent medical university—one handshake at a time.
The Advancement Team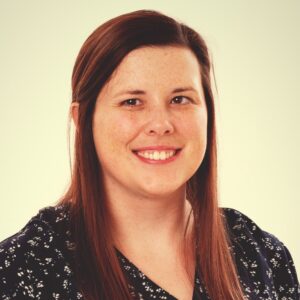 Jenna Kirker
Advancement Officer
Tel: 807-766-7424
Email: jkirker@nosm.ca
Jenna joined NOSM University as the Advancement Coordinator in November 2020. Prior to that, she held various positions within the External Relation department at Lakehead University, most notably that of the 2019/2020 TD Meloche Monnex Fellow in Advancement. Jenna will be familiar to a large contingent of NOSM University alumni as a three-time alumna of Lakehead University, where she received her HBA, BEd and MA.
Tracy Levesque
Advancement Coordinator
Tel: 705-662-7154
Email: tlevesque@nosm.ca