Spotlight on Alumni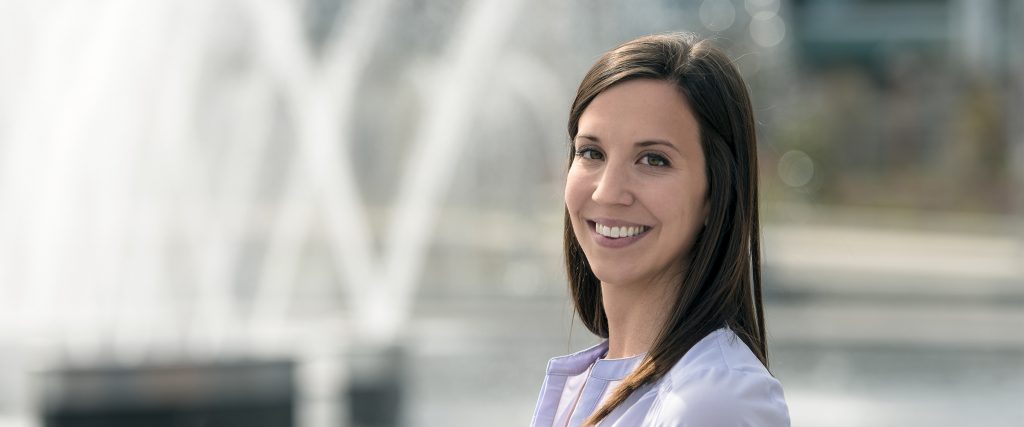 (Real quotes from past Interns)
"I had a phenomenal year. NODIP does an excellent job of supporting interns in achieving competence in all areas of nutrition by providing unique experiences that promote skill building and self-direction."

"NODIP is one of the most amazing experiences in regards to networking, learning about myself, learning about nutrition, developing career and life skills. The support and encouragement was wonderful. I feel very priviledged to have been a part of NODIP."

"This was an outstanding learning experience that has certainly prepared me for an entry-level dietitian. I am confident I can take the skills I've learned and apply them to my future practice."

"One of the most valuable things about NODIP is how individualized it is- your input and opinions on what you want to get out of your internship are considered in shaping your program."

"Overall, NODIP (and NOSM U) provided an excellent – and very unique – experience. The program really held to its promise of distributed learning and opened my eyes to the benefits of working in rural areas of Northwestern Ontario. I really appreciated all the opportunities to be involved with NOSM (Academic Council, Health Sciences IPE standing committee). In Kenora, NOSM faculty did an amazing job of welcoming all three dietetic interns on placement. I felt extremely welcome in Kenora and really enjoyed my stay there. Thank you!"
RD Spotlight
Erin Reyce (née Frank)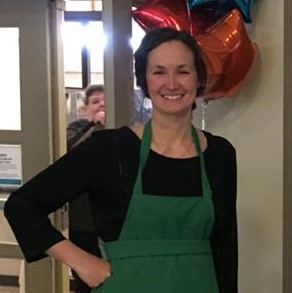 Erin was part of the first graduating class of NODIP in 2007-08, completing her internship in Sault Ste. Marie. Prior to that she obtained her degree from the University of Guelph in 2007. Originally from Thunder Bay, she has been working at the North Bay Parry Sound District Health Unit for the past 12 years. Erin's portfolio focuses on advocacy work related to food insecurity and the cost of healthy eating, as well as supporting a wide range of community food initiatives related to creating a healthy, sustainable food system. In 2021, Erin started her Master of Public Health: Nutrition and Dietetics – Advanced Standing Program, with the Dalla Lana School of Public Health, University of Toronto.
Julie Stachiw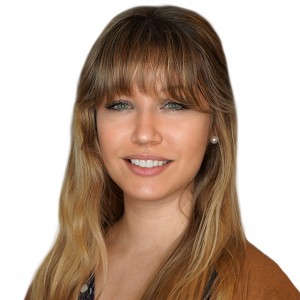 Julie Stachiw is a Registered Dietitian (RD) who graduated from the University of Guelph with a Bachelor of Applied Science in 2011, at which point she undertook a dietetic internship with the Northern Ontario Dietetic Internship Program. She obtained her Master of Public Health degree at Lakehead University in 2017. Julie has worked in a variety of RD roles all across the continuum of care; from community care to food service, acute clinical care to home care, and research to public health.
Julie has been a NODIP Site Coordinator for Thunder Bay and has preceptored over 30 dietetic interns and nutrition students within food service, program management, clinical, and research placements. With diverse involvement in community, regional, provincial, and national initiatives, she has developed a passion for volunteer opportunities, and has a keen interest in quality improvement research projects and consulting. Her current role as Manager, Nutrition & Wellbeing with The University of British Columbia Okanagan Campus focuses on creating a supportive food environment to assist with health and wellbeing outcomes.
Jessica Rutherford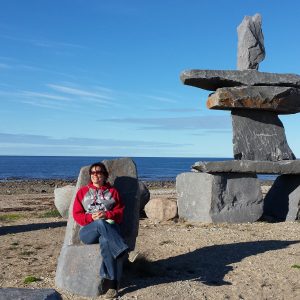 Jessica grew up in Kenora, Ontario.  She completed a Diploma of Social Work at Mount Royal College followed by a Bachelor of Human Nutritional Sciences and a Master of Science from the University of Manitoba. Her masters' thesis focused on qualitative evaluation of Manitoba school nutrition policy. Jessica returned to Northwestern Ontario in 2012 to complete a dietetic internship with NODIP. After completing her internship, she joined the Manitoba Ministry of Health, Seniors and Active Living to develop and implement a retail subsidy program for remote Manitoba communities that do not have road access. The experience she gained from her time in NODIP was integral to her success in this position, which required her to visit and engage with remote Manitoba communities. In 2016, Jessica was appointed to the position of Nutrition Policy Analyst for the Province of Manitoba. As part of her role, she was the provincial representative on the Federal/Provincial/Territorial Group on Nutrition, which advises Health Canada on the development of Federal Nutrition Initiatives such as Canada's Food Guide, package labelling, and food fortification. In the summer of 2021, Jessica started a new position as the Coordinator for the University of Manitoba Master of Applied Human Nutrition Practicum Program which is still in development and is expected to commence September 2023.
Gillian Nearing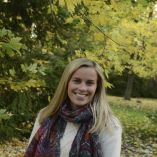 Gill completed her BASc in Applied Human Nutrition at the University of Guelph and then went on to complete NODIP in 2013. Gill began her career as an RD working in her hometown of Sault Ste. Marie in Outpatient Nutrition Counselling and at the Diabetes Education Centre. During this time, she recognized her true passion for pediatrics and worked with management and local pediatricians on a proposal to address the lack of services available locally. Since then, she has worked as the local Community Pediatric Dietitian and provides care for children across the health care system, including neonatal intensive care, inpatient pediatrics, outpatient counselling and feeding clinics, home care and pediatric diabetes. Gill recently completed her Masters of Health Management at McMaster University and was presented with the Professional Achievement Award for her graduating class in recognition of her career achievements that made a significant contribution to the area of healthcare management. Gill supported NODIP as a preceptor, workshop facilitator and a research adviser. From 2017-2019, she advised on a research project in the development and evaluation of a nutrition toolkit for Autism Spectrum Disorder. Phase 1 of this project was accepted as a poster presentation at the Dietitians of Canada Annual Conference (2018) and at the Northern Health Research Conference (2018). In September, 2019, she started a new chapter in her life, and is currently an undergraduate medical student at NOSM.
Jessica Love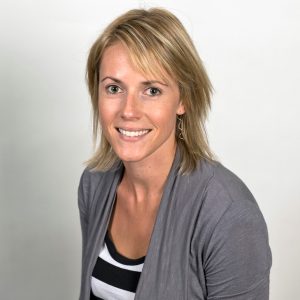 Originally from Ottawa, Jessica completed her undergraduate degree from Brescia in 2012. Jessica had been living in North Bay for 10 years and planned to stay in the north, before she applied to NODIP. She completed her internship, based out of Sudbury, in 2012-2013. Jessica is currently working at the North Bay Parry Sound District Health Unit as a public health dietitian with a focus on chronic disease prevention in adults. Part of her portfolio that she is very passionate about is prevention of Type 2 Diabetes Mellitus in the Indigenous population. This leads her to many First Nation communities in the Nipissing and Parry Sound districts to work with amazing staff in Friendship Centres, Healing Centres and Health Centres, where she is often the one doing the learning.
Katie Amadeo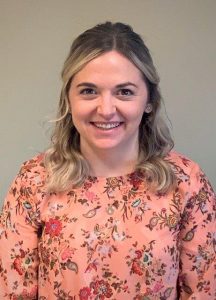 Katie completed her Bachelor of Science in Nutrition and Dietetics at Brescia in 2012. Hoping to return to her hometown of Thunder Bay, she pursued the Northern Ontario Dietetic Internship Program, as this was the perfect fit to gain experience and confidence working in dietetics within northern communities.Since completing NODIP in the 2012-2013 year, Katie began a journey through many contract jobs gaining experiences in a wide variety of both inpatient and outpatient clinical settings. Remaining in Thunder Bay, Katie worked with the Regional Stroke Program as well as Diabetes Health Thunder Bay and the Centre for Complex Diabetes Care. She then obtained her Certification in Diabetes Education in 2015. Today, Katie has found her niche and works as part of an interdisciplinary team providing care to patients in Renal Services at the Thunder Bay Regional Health Sciences Centre. This position allows her to work with patients located throughout northwestern Ontario and utilize the knowledge and skills she has gained in her career thus far.
Lesley Lalonde (née McBain)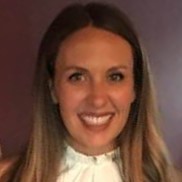 After growing up in Barrie, Lesley completed her Bachelors of Applied Science in Human Nutrition at the University of Guelph in 2012.  Beyond graduation, NODIP was the perfect fit for Lesley as she was looking for an internship program that would push her outside of her comfort zone to develop skills and confidence working in diverse practice areas. Since completing NODIP in the 2012-2013 year, Lesley has worked as a Registered Dietitian at Health Sciences North (HSN) in Sudbury.  Today, Lesley works as part of an interdisciplinary team providing client-centered nutrition care in the Cardiothoracic Intensive Care Unit and on an inpatient Oncology, Palliative and General Medicine Floor.  Lesley also works with HSN's Virtual Critical Care Team which provides remote consultation to critical care patients in hospitals across North Eastern Ontario via the Ontario Telehealth Network.  Before finding her niche in acute care, Lesley worked at the Diabetes Education Centre and at the Regional Bariatric Assessment and Treatment Centre and became a Certified Diabetes Educator in 2014. In 2016, Lesley was the recipient of the NOSM award for "Innovative Preceptor" after being nominated by one of her interns.
Kiera Mackenzie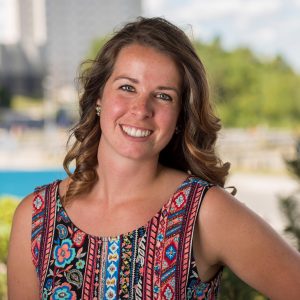 Kiera completed her BSc in Nutrition and Dietetics at Brescia University College-Western University in 2015. After completing her undergrad she returned north when she was accepted into NODIP in 2015-2016. During her internship she completed placements in communities such as North Bay, Fort Frances and Timmins.
Coming from a small northern community, she decided to stay in a rural setting when she accepted her first position as a Registered Dietitian in Manitouwadge, ON. As a dietitian in a small community she works in a variety of areas including hospital acute care, Long Term Care, Public Health, Family Health Team and community work. In the summer of 2018, she completed her Certification as a Diabetes Educator (CDE) after being the community's diabetes lead for a year since Manitouwadge was without a diabetes educator. This past year she also helped implement a Metabolic Syndrome program with a physiotherapist. Some of her other projects include a community program using hydroponic and greenhouse gardening to teach food skills throughout the lifespan; cooking classes for seniors as well as children and adults; and, wellness workshops for workplaces.
Jillian Ingribelli

Jill was born and raised in the beautiful city of Sault Ste. Marie. She graduated with a B.A.Sc. in Applied Human Nutrition from the University of Guelph and completed NODIP in 2015-2016. Jill is fortunate to have had the opportunity to work in a variety of dietetic practice settings in her hometown. Her first RD job was a casual position in long-term care, which was followed by working just over a year in public health. Jill is currently working as a Clinical RD in the Algoma District Cancer Program at Sault Area Hospital. During internship, Jill and her research partner, Paige Huycke, were provided with the opportunity to take part in an exciting research project. This research looked at Indigenous cultural competency in dietetics through conducting an online survey with RDs. The results of this project have been used to inform dietitians working with Indigenous peoples and the refinement of NODIP intern and preceptor tools, with the potential to integrate across Canadian dietetic internship programs. This research has since been published in the Canadian Journal of Dietetic Practice and Research, where Jill was the recipient of the 2017 Morgan Award for the Quebec and Northeast Ontario Region from the Canadian Foundation for Dietetic Research. Jill was also honoured to receive the Strive Young Professionals Algoma Visionary Award for Industry Leader for Health and Wellness in January 2018 and the Sault Area Hospital Collaborative Practice Award for Novice Staff Member in 2019. Jill stays connected with NODIP through being a preceptor to interns and sitting on the NODIP Committee.  The Committee is responsible for assisting with the planning, implementation, and evaluation of the program.
Melissa Payne
Melissa completed her undergrad at the University of Manitoba and her internship with NODIP in 2017. After graduating, Melissa knew she wanted to return to her hometown of Kenora, Ontario. However, there were no available dietitian positions in Kenora. Melissa was determined to create a dietitian position for herself. She contacted organizations in Kenora to state how valuable a dietitian could be, and how important the role is in contributing to the health and well-being of others. She soon received a call back from Ogimaawabiitong Kenora Chiefs Advisory. Melissa is now working with the nine affiliated Indigenous communities surrounding Kenora.
Her diverse portfolio focuses on help communities organize feasts and ceremonies, food security, diabetes, healthy lifestyle education, and traditional food projects.
One of the best aspects about her current position is practicing traditional protocols and learning from the elders and fellow co-workers. She also facilitates classes with Confederation College.  Melissa remains connected to the life-long friends she made during the internship, and recently attended her research partner's wedding.  NODIP is fortunate to have Melissa contributing to NODIP's Indigenous Health Curriculum Advisory Group.
Michelle Dumont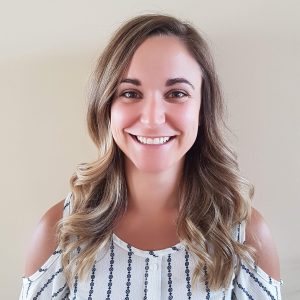 Michelle is a RD who grew up an hour north of Sudbury, surrounded by beautiful nature on Windy Lake. Michelle graduated from Laurentian University in 2014 with a Bachelor of Science specializing in biomedical biology. To further her education, Michelle pursued a Bachelor of Applied Science at Ryerson University, graduating in 2017. At this time, Michelle had a strong interest in clinical nutrition and registered in the Northern Ontario Dietetic Internship Program (NODIP) graduating in 2018.  Throughout the program her interests evolved and she gained a true appreciation for all nutrition practice settings.
Upon graduating, Michelle accepted the position of Territory Manager for Nestlé Health Science in Northern Ontario. This career as a Sales Representative allowed Michelle to apply many aspects of nutritional best practices that she learned throughout her dietetic internship from research, clinical practice, management, and public relations.  Michelle decided to return to the clinical practice setting and is currently a Registered Dietitian working at Health Sciences North in Sudbury.
Justine Glover
Justine completed their Bachelor of Applied Science in Nutrition and Food at Ryerson University in 2017. After graduation Justine didn't get accepted to an internship program right away and instead worked for a full year in an unrelated, but applicable field for a not-for-profit organization. Living in Wasaga Beach where they grew up, their job took them all over Northern Ontario, where they were reminded of their love for nature and the beauty of the North.  In 2018-2019 Justine completed their post graduate practicum in Sault Ste. Marie with placements in their home town of Wasaga Beach, Barrie and all the way up north in Sioux Lookout.  After completing the internship, they accepted a full time job as a Registered Dietitian in Wawa, Ontario with the Family Health Team and the Lady Dunn Health Centre. With internship placements in pediatrics, renal, diabetes and a community health centre, to name a few, Justine felt pretty prepared to practice as a lone dietitian in a rural community. The range of roles encompassed in the day to day bring constant excitement and challenges. Justine is thankful for the relationships built with internship preceptors and fellow interns during their time at NODIP that help support them in practice now. Justine now is a preceptor for both the NODIP and MHSc in Nutrition Communication program at Ryerson.  After celebrating two years living and working in Wawa, Justine has no plans of leaving, is planting their roots, and building lasting relationships in the community.
Monika Hotson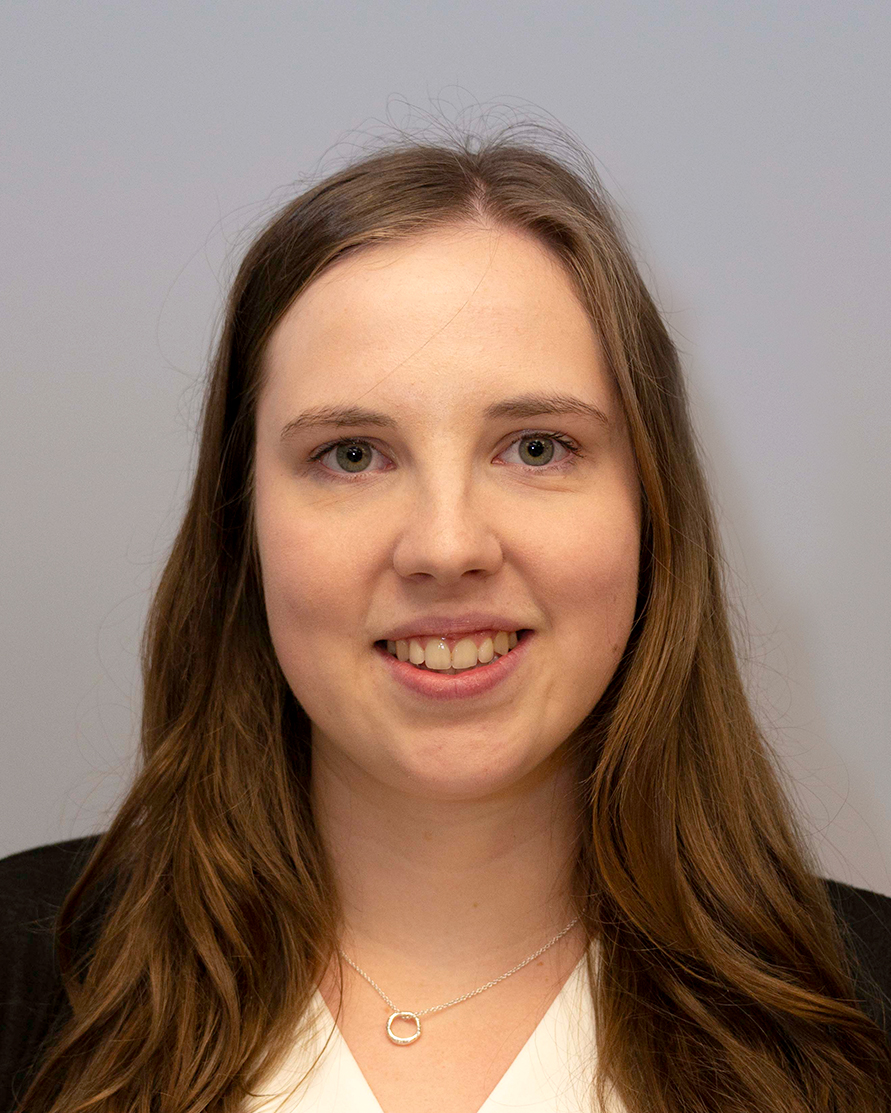 Monika grew up in North Bay, Ontario then went on to complete her degree in Human Nutrition at St. Francis Xavier University in Nova Scotia. Looking to return to Northern Ontario, Monika was excited to be accepted into NODIP for 2019-2020. Based out of Sudbury, she completed placements in Sudbury, Mattawa as well as her hometown of North Bay. As an intern, she completed a placement with the North Bay Regional Health Centre at the Diabetes Education Centre, where she was hired soon after graduating from NODIP, as a full-time registered dietitian (RD). Monika obtained her Certified Diabetes Educator (CDE) designation in 2022.  Monika now works in Sturgeon Falls at Au Château home for the aged in both a clinical as well as management role. She is excited about using a wide range of skills and being able to utilize her bilingualism with the residents. She enjoys paying it forward as a preceptor for NODIP; helping to shape the future of other interns, who have a goal to work in a northern community.
Farren Tropea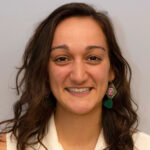 Farren was raised by the aroma of traditional Italian foods. She's grateful to call the traditional territory of the Fort William First Nations (Thunder Bay) home. Studying Applied Human Nutrition at the University of Guelph offered opportunities for farming, beekeeping and understanding the intersection of food systems and dietetics. The Northern Ontario Dietetic Internship Program (Class of 2020) taught her about all the corners of dietetics and offered a sense of clarity. She gained lasting friendships and mentors who she leaned on in her first job at the Matawa First Nations Health Co-Operative just months after graduating. Travel to remote northern communities for diabetes care had a profound impact as she learned about the indigenous food culture firsthand. She obtained her certification as a Diabetes Educator during this time. Hearing stories from these clients moved Farren to work upstream and focus efforts on advocacy for an improved food system. She moved to a role at the Sioux Lookout First Nations Health Authority where she now works on the Preventing Chronic Disease team.  She hopes to be a preceptor to NODIP learners to remind them that the field of dietetics is colourful and ever-growing.
Nick Ducharme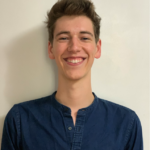 Originally from Timmins, Nicholas completed his undergraduate degree from Western University with an Honours Specialization in Nutrition and Dietetics in 2020. During undergrad, Nicholas was certain that he wanted to return to Northern Ontario to practice dietetics. Acknowledging the Northern Ontario Dietetic Internship Program's (NODIP's) commitment to improving health in Northern communities, Nicholas recognised that this internship program would allow him to develop the skills to best meet his population of interest. During his internship, Nicholas was able to explore many disciplines related to dietetic practice in various settings, and discovered his area of interest – management of pediatric type 1 diabetes. Currently, he works at the Timmins Diabetes Education Centre where there is a focus on pediatric diabetes, gestational diabetes, and complex adult patients with type 2 diabetes. Nicholas continues his education and training regarding diabetes management.  In December 2022, he completed an Intensive Insulin Management course offered by the Michener Institute., and is beginning the process to become a Certified Pump Trainer. Nicholas hopes to challenge the Certified Diabetes Educator exam in the future. Nicholas is grateful for the opportunities he was given throughout his dietetic practicum. Nicholas continues to use the materials he has learnt, the confidence he has built, and the connections he created during his time with NODIP.