2021-2022 Preceptor Award Winners & Nominees
2021-2022 Preceptor Award Winners & Nominees
Academic Excellence
Winner – Laura Bjorklund – Sault Area Hospital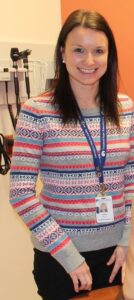 Laura is a dedicated teacher and Site Coordinator for Sault Ste. Marie. Her teaching style allows interns to gain confidence quickly and develop their clinical and research skills. Laura ensures that the interns understand evidence-based practice and facilitates their learning and application of the scientific method to conduct impactful research.

The project that she supervised this year will inform Sault Area Hospital's policies and may support decisions made by the Ontario Renal Network.
---
Commitment to Clinical Education
Winner – Jillian Ingribelli – Sault Area Hospital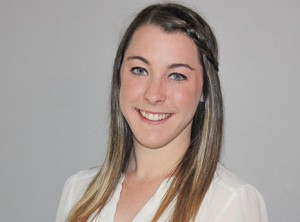 Jillian sets up interns for success, building confidence and competence to support subsequent placements. She thoroughly and clearly explains concepts and checks for understanding. She shows how to conduct an activity and then provides an opportunity to apply her teaching while giving gentle and meaningful feedback. She even takes personal time to review assignments, maximizing the interns' time in patient care.
Nominees
Lesley Lalonde – Health Sciences North
Caitlyn McLeod – Diabetes Care Centre – Sudbury
Laura Bjorklund – Sault Area Hospital
---
Interprofessional Collaborator
Winner – Lesley Lalonde – Health Sciences North (Sudbury)
Lesley has warmly welcomed five dietetic interns as the Sudbury Site Coordinator and precepting three over the past several months. She consistently goes out of her way to make the rotation both engaging and enjoyable. Lesley arranges time and procedures with other health disciplines to better understand the factors impacting patients' nutritional intake.

She is very supportive of professional development, supports interns through the learning process, and is the type of dietitian interns aspire to be.
---
Innovation Preceptor Award
Winner – Caitlyn McLeod – Health Sciences North, Outpatient Diabetes Centre (Sudbury)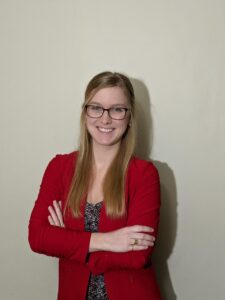 Caitlyn provided countless opportunities to help interns build their understanding of diabetes and build confidence as clinicians. She blocked off time to review and facilitate roleplaying with commonly referenced client education materials. She had interns wear a Freestyle Libre to monitor their blood sugars and to count carbohydrates. She also arranged for interns to teach client classes.

Caitlyn teaches with patience, encouragement, and motivation while providing constructive feedback to further interns' learning.
---
Northern Ambassador
Winner – Victoria Hall – Porcupine Public Health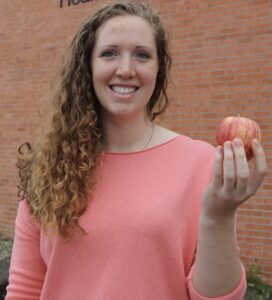 Victoria creates a welcoming environment for learners in Timmins. She extends greetings to interns before they arrive, offers to help with accommodations, and provides her personal phone number. She plans outdoor activities and introduces interns to other community members so they feel less isolated in a new city.

She is routinely involved in the Coldest Night of the Year fundraiser and liaises with colleagues from different sectors to battle food insecurity in the north. Interns are always grateful to have met and completed a placement with Victoria.