Executive Group
The Executive Group is the most senior administrative body for operational matters at the Northern Ontario School of Medicine University. The Executive Group is responsible for ensuring that all operational, financial, and academic administrative aspects of NOSM function successfully.
---
Dr. Sarita Verma
President and Vice Chancellor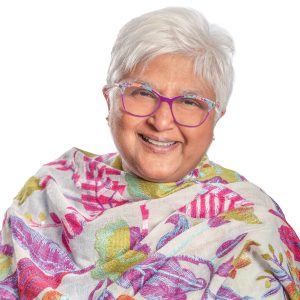 Dr. Sarita Verma is the President and Vice Chancellor of NOSM University. She was formerly the Vice President, Education at the Association of Faculties of Medicine of Canada from 2016 – 2019 and a Professor Emerita in the Department of Family and Community Medicine at the University of Toronto. Until January 2016, she was the Associate Vice-Provost, Relations with Health Care Institutions and Special Advisor to the Dean of Medicine at the University of Toronto. Formerly the Deputy Dean of the Faculty of Medicine (2008-2015) and Associate Vice-Provost, Health Professions Education (2010-2015), she is a family physician who originally trained as a lawyer at the University of Ottawa (1981) and later completed her medical degree at McMaster University (1991). She has been a Diplomat in Canada's Foreign Service and worked with UNHCR in Sudan and Ethiopia for several years.
Dr. Verma is the 2006 recipient of the Donald Richards Wilson Award in medical education from the Royal College of Physicians and Surgeons of Canada; the 2009 co-recipient of the May Cohen Gender Equity Award from the Association of Faculties of Medicine in Canada; and, the 2016 recipient of the Charles Mickle Fellowship from the University of Toronto for excellence in medical education. From 2009-2011, she was one of the lead consultants for the Future of Medical Education in Canada Postgraduate project. For six years she held the position of Governor at the University of Toronto, has been a board member of several teaching hospitals, the Michener Institute, Associated Medical Services, and the Chair of the Canadian Residency Matching Service. From 2011 to 2015, she was the Co-Lead for the Canadian Interprofessional Health Leadership Collaborative (CIHLC) at the Institute of Medicine's Global Forum on Innovation in Health Professions Education and was a key member of the Association of Academic Health Centers International Steering Committee.
A world traveler and leader of national and international projects, Dr. Verma is a recognized scholar in the areas of leadership development, distributed and interprofessional education models, Indigenous health, physician wellness, health human resource and workforce planning, accreditation of health professions education programs, and a superb reviewer and problem-solver of challenging situations. She also excels in the design and establishment of foreign health and education systems, governance and organizational assessments, and in strategic planning and strategic implementation. Uniquely qualified, Dr. Verma brings her skill/strength as an expert in the accreditation of health sciences programs, the rigorous application of social accountability and curricular reform, her outstanding skills in conflict resolution and complex disciplinary issues, and her experience as a diplomat to the resolution of high-risk medical-legal issues and complex collective bargaining.
For more from Dr. Verma, please see her blog titled Northern Routes.

---
Dr. Catherine Cervin
Vice Dean, Academic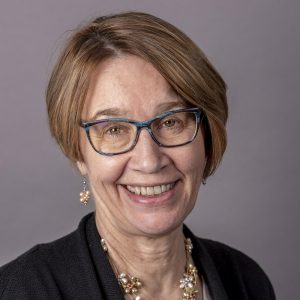 Dr. Catherine (Cathy) Cervin grew up in southern Ontario, went to medical school at the University of Toronto, finished her family medicine residency at Dalhousie and then practiced full scope family medicine in Northern Ontario (Timmins and Sault Ste. Marie) for seven years before embarking on an academic career in the Department of Family Medicine at Dalhousie. While at Dalhousie, Dr. Cervin took on a number of leadership roles. She became Hospital Chief of the Department of Family Medicine at the Grace Maternity Hospital (now the IWK Women and Children's Health Centre), she was Residency Program Director for Family Medicine for ten years, and most recently was the Interim Department Head of Dalhousie Family Medicine. As befits a generalist, her professional interests are wide-ranging and include social accountability, educating for comprehensive primary care, curriculum development, learning portfolios, communication skills and cultural competency. Her clinical interests include primary maternity care, the patient-centred approach and chronic disease care.
Dr. David Marsh
Vice Dean, Research, Innovation and International Relations
Dr. David Marsh is the Chief Medical Director for Canadian Addiction Treatment Centres and a Professor at the Northern Ontario School of Medicine. David graduated in Medicine from Memorial University of Newfoundland in 1992, following prior training in neuroscience and pharmacology. From July 2010 to February 2018, Dr. Marsh served as NOSM's Associate Dean, Community Engagement. Prior to joining NOSM, David held leadership positions with Vancouver Coastal Health and Providence Health Care and faculty appointment with the Faculty of Medicine at the University of British Columbia. Previously, he held leadership roles at the Addiction Research Foundation and the Centre for Addiction and Mental Health in Toronto from. Author of over 100 peer-reviewed papers, book chapters and government reports, Dr. Marsh's research interests focus primarily on treatment of opioid dependence including heroin-assisted treatment and supervised injection. Dr. Marsh received the Nyswander-Dole Award from the American Association for the Treatment of Opioid Dependence and Fellowships from the International and American Societies of Addiction Medicine in recognition of his contribution to this field.
Dr. William McCready
Vice Dean, Clinical Relations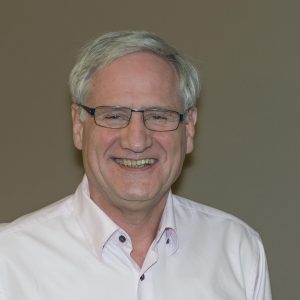 Dr. William McCready is a clinical nephrologist who has provided specialized kidney care to the patients of Northwestern Ontario for 38 years. He is especially proud to have helped to establish the multi-discipline renal team at what is now the Thunder Bay Regional Academic Health Sciences Centre and to have advocated for and overseen the start of satellite dialysis units in Sioux Lookout and Fort Frances. He has taught medical students and residents since the first year he arrived and went on to have administrative roles in the Northwestern Ontario Medical Program, including serving as its last chair before the arrival of NOSM. Dr. McCready was formerly NOSM's Associate Dean of Faculty Affairs and Senior Associate Dean at Lakehead University. The experience he gained at NOSM lead to his serving as interim President and CEO of the Thunder Bay Regional Health Sciences Centre for nine months. Bill has also served on the board of the College of Physicians and Surgeons of Ontario and continues to sit on their Discipline, Fitness to Practice and Quality Assurance committees.
Ray Hunt
Vice President, Administration and Chief Operating Officer
Mr. Ray Hunt has gained extensive experience in health care administration throughout his career. Hunt previously served as the CEO of the Espanola Regional Hospital (ERH), overseeing the operations of an integrated health campus that includes acute, emergency and long-term care, as well as primary care (Family Health Team) and seniors housing/assisted living. During this tenure, ERH saw positive changes with respect to program growth and improved access to medical services. Under his leadership, Hunt secured capital funding that enabled the redevelopment of the hospital's Emergency Department and other areas of the facility. Prior to joining the ERH, Hunt spent 24 years working in the Ontario Public Sector on a variety of initiatives that focused on Northern and rural health and social services. As Director of Family Health Teams (FHT) Implementation, Hunt oversaw the creation of FHTs across Ontario. Previous positions included managing the implementation of new rural physician payment models in Northern Ontario and oversight of the Northern Health Programs, including Physician Recruitment and Retention Programs and the Northern Health Travel Grant. Hunt is also a former member of the joint Ontario Medical Association (OMA)/ Ministry of Health (MOH) Physician Human Resources Committee, where he gained much insight into health human resources (HHR) issues and capacity planning requirements to address future needs. Given his experience managing various HHR programs, Hunt was previously appointed to the OMA/MOH Expert Panel to review changes proposed for physician recruitment programs. This work resulted in the creation of the Northern and Rural Recruitment and Retention Initiative. Hunt is a former board member of Health Force Ontario Marketing and Recruitment Agency, whose mandate includes the distribution of physicians and interprofessional providers to underserved areas of Ontario. Most recently, Hunt was appointed by the MOH as an expert advisor in the ministry's review and selection of Ontario Health Teams.
Dr. Rob Anderson
Associate Dean, Postgraduate Medical Education and Health Sciences
Dr. Rob Anderson is a dedicated clinician at Health Sciences North in Sudbury where he has practiced anesthesiology and critical care medicine since 2006. He completed his medical degree at McMaster University in 2000 and then went on to Queen's University to train in anesthesiology, perioperative transesophageal echocardiography and critical care medicine. In addition to his clinical work, he is a passionate educator, leader and change agent. Over the past 10 years, Dr. Anderson was the Program Director for NOSM's Anesthesiology Royal College and Family Practice programs. He led the creation of the FRCPC Anesthesiology program which was one of the first programs in Canada to integrate a competency-based education framework. Dr. Anderson led the creation of the HSN Simulation Lab which began with a handful of clinicians who had a passing interest in simulation. His academic interests in simulation are focused on optimal training for resuscitation, self and team efficacy, supporting rural health with immersive training programs leveraging simulation to have the "difficult conversations" including professional identity formation, respect and implicit biases. Dr. Anderson's passion for education extends outside of the institutional walls. In addition to creating continuing education for practicing clinicians, he also collaborates with high schools to promote careers in health care, with Science North and the MedTalks community health education initiative and is on the board of the Northern City of Hero's bystander CPR initiative.
Dr. James Goertzen
Associate Dean, Continuing Education and Professional Development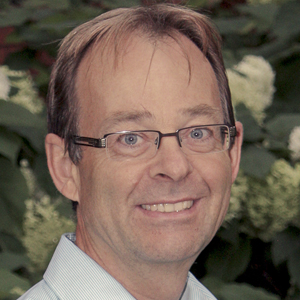 Dr. James Goertzen has been a leader in family medicine education for more than 30 years. Trained as a family physician, Dr. Goertzen is a Professor of Family Medicine and the former Assistant Dean of Continuing Education and Professional Development at NOSM. Prior to this, Dr. Goertzen served as NOSM's Medical Director for Faculty Development. Preceding his time with NOSM, Dr. Goertzen directed rural postgraduate family medicine programs in Manitoba and Northwestern Ontario. Dr. Goertzen is a faculty member of the Canadian Leadership Institute for Medical Education and Executive Member and Chair Section of Teachers Council, College of Family Physicians of Canada. In 2017, Dr. Goertzen was awarded the Associated Medical Services 2017 Phoenix Fellowship to develop and sustain the compassionate physician leadership required to support the learning and practice of compassionate care in Northern Ontario. He has also been awarded fellowship by both the College of Family Physicians of Canada (CFPC) and the Society of Rural Physicians of Canada (SRPC).
Dr. Joseph LeBlanc
Associate Dean, Equity & Inclusion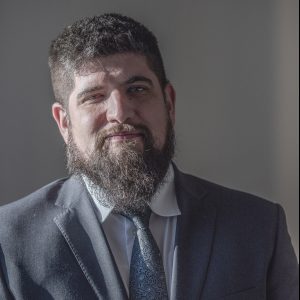 Dr. LeBlanc is a life-long Northern Ontarian and member of Wiikwemkoong Unceded Territory. Before joining the Northern Ontario School of Medicine, he worked for a diverse range of organizations, including academic institutions, Indigenous organizations, charities, and non-profits. He holds an Honours Bachelor of Environmental Studies in Forest Conservation, an Environmental Management Certificate, and a PhD in Forest Sciences from Lakehead University. Dr. LeBlanc is recognized as a leading expert in Indigenous food systems and community development in Canada. He has also received several awards including a Top 20 under 40 Northwestern Ontario Visionary Award and a Forty under 40 Northern Ontario Business Award.
Dr. LeBlanc brings to the role a range of skills and experiences that will build on NOSM's strengths as a medical school founded on NOSM's values of social accountability, collaboration, inclusiveness, respect and innovation. In the role, Dr. LeBlanc will provide vision and leadership in the Office of the Dean by promoting equity, increasing diversity, and strengthening the culture of inclusion among the School's faculty, staff, learners, alumni, and friends, in collaboration with community and academic partners.
Dr. Sarah Newbery
Associate Dean, Physician Workforce Strategy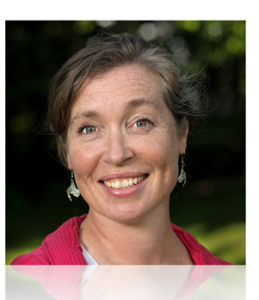 Dr. Sarah Newbery, is the Associate Dean, Physician Workforce Strategy and is located in Marathon, Ontario and will work closely with NOSM leadership and health-care organizations across Northern Ontario and beyond, to seek integration and new models of health-care delivery and services, such as a Rural Generalist Pathway, the School's First Nations residency program, and funding models to support rural and remote physicians. Dr. Newbery has been highly engaged with the School since its inception and has taken on an active teaching role for many years.
Dr. Newbery completed medical school at McMaster and postgraduate family medicine training in Thunder Bay through the Northern Ontario Medical Program. A fellow of both the CFPC and the SRPC, Dr. Newbery has been a rural physician in comprehensive community practice in Marathon since 1996 and is currently the Chief of Staff of the North of Superior Health Care Group. She is a past board member of the Ontario College of Family Physicians (OCFP) and is a past President of that organization. Most recently she was the VP Clinical for the Northwest LHIN and co-chair of the Northern Physician Resources Task Force, Dr. Newbery is also on several provincial health related committees and is chair of the OCFP's Rural Mentoring Network and Leadership in Primary Care Mentoring Network. She has been an active community teacher and faculty member at the Northern Ontario School of Medicine since its inception and has been involved in several NOSM curriculum committees. Dr. Newbery believes strongly in equitable access to care for citizens of Canada's rural communities and loves the professional work of being a comprehensive family physician in rural practice.
Dr. Harshad Telang
Associate Dean, Faculty Affairs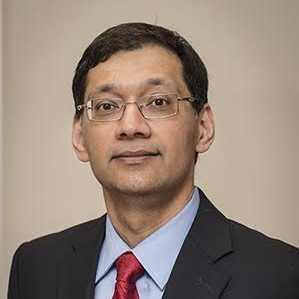 Dr. Harshad Telang was NOSM's Division Head, Clinical Sciences prior to taking on the role of Associate Dean, Faculty Affairs. A general surgeon, Dr. Telang has been practising in Thunder Bay since 1999. He was the Thunder Bay Site Director for McMaster University's General Surgery Residency Program from 2001 until 2008 when he became the first Residency Program Director for the NOSM General Surgery Residency Program. After completing his term as Program Director, Dr. Telang became the first Section Chair of General Surgery at NOSM in 2013. He has been involved with leadership in clinical education as a member of the Board of Directors for both the Physician Clinical Teachers' Association (PCTA) and the Northern Ontario Academic Medicine Association (NOAMA).
Dr. Lee Toner
Associate Dean, Undergraduate Medical Education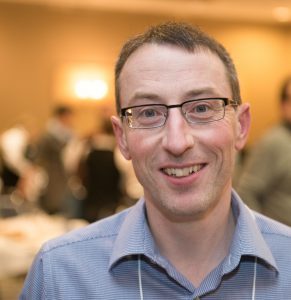 Dr. Lee Toner is an emergency physician at Health Sciences North in Sudbury. He completed his medical degree at Dalhousie University prior to doing his residency training in Family Medicine/Emergency Medicine through the Northeastern Ontario Family Medicine Program (University of Ottawa). Prior to taking on the role of interim UME Dean, Dr. Toner worked at NOSM as the Phase 3 Director (Clerkship Year 4) for over 10 years. He strives to continue to advance the social accountability mission of the medical school in Northern Ontario. Dr. Toner is a proud Francophone, originally from New Brunswick. He now resides in Sudbury with his wife and three children. Outside medicine, Dr. Toner enjoys running, cycling and curling. He has represented Northern Ontario at the Brier (Canadian Men's Curling Championships) on several occasions.