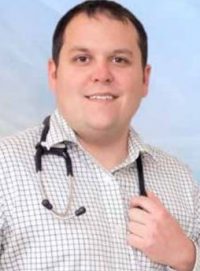 Dr. Paul Miron
A Message from the Program Director

Our vision is to educate Family Physicians to develop the knowledge, skills and attitudes necessary to deliver excellent, culturally respectful health care to the communities of Northern Ontario, including rural and remote areas. With these intents, it is our hope to provide our residents with an educational experience with the flexibility to meet their individual learning needs. Strong relationships between residents, preceptors, and administration are strengths of the NOSM Family Medicine program. Preceptors enjoy the opportunity for continued professional development through discussions with residents who are willing to share, discuss, and reflect on clinical activities.
The NOSM Family Medicine residency program is in progress of implementing the Triple C competency-based curriculum. The focus of Triple C is to ensure the training residents receive in residency is comprehensive, provides continuity in education and patient care, and is centered in Family Medicine practice. As the program evolves, we look to our residents to provide the feedback essential to our success.
Training in Family Medicine residency is a challenging endeavor fraught with hard work and long hours. We encourage our residents to maintain a healthy balance with their work and leisure activities, taking advantage of the wonderful recreational opportunities throughout Northern Ontario.
Dr. Paul Miron
Program Director, NOSM Family Medicine