The Postgraduate Medical Education Office (PGME Office) of the Northern Ontario School of Medicine is responsible for the provision, administration and support of all postgraduate residency training programs in Northern Ontario.
The role of the PGME Office is to coordinate administration with residents, teaching hospitals, placement sites, and with all of our NOSM residency programs. Along with Program Coordinators and Program Directors, the PGME Office staff and management are here to be helpful, to answer questions and to assist with problem solving.
The Postgraduate Medical Education Office oversees:

Educational Activities
Working with programs on quality improvement and accreditation standards (Royal College and Family Medicine)
Central coordination of the evaluation and appeal processes across programs
Central coordination of leave requests (vacation, conference, illness, etc.)
Promotion and Recruitment
Working with all programs on the CaRMS admissions process and special event management
Administration
Educational Licenses
Transfer Procedures
Registration and Immunization
Ministry reporting and other data requirements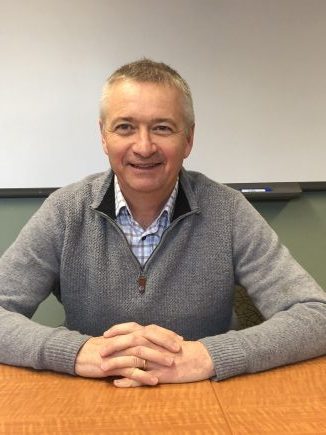 Dr. Tom Crichton
A Message from the Associate Dean, Postgraduate Medical Education
Welcome to your residency at NOSM! Residency is an adventure and you are fortunate to be embarking on this new phase of your life in beautiful Northern Ontario. If you are not from here, we trust you will feel at home quickly as people across the North will welcome and appreciate you.
We are looking forward to meeting you and are delighted that you have chosen Northern Ontario for this crucial stage of your education. We are here to help you achieve your goals during your residency.
NOSM residency programs embrace resident-centered approaches with a balance of high support and high expectations. The clinical and academic work will be demanding, you will learn quickly and there will be support, back up and teaching. You will develop clinical independence with a safety net.
As you begin your residency, which will offer unique and diverse learning experiences across the North, I encourage you to be ambitious and self-directed so you can make the most of every clinical encounter and conversation with your preceptors, to hone your clinical skills and knowledge.
Residency is complicated and challenging. The information provided in this section is designed to make life in residency go smoothly and help you to avoid pitfalls and problems. Your success in residency depends in large part on your motivation, your ability to be organized, and your attention to important details, in addition to your clinical know-how.
I wish you the all the best in your residency training and look forward to getting to know you.
Dr. Tom Crichton
Interim Associate Dean, Postgraduate Medical Education