Homepage News
Three NOSM recipients take home the 40 Under Forty Award
Dr. Alex Anawati, Dr. Grace Ma and Pamela Haight of the Northern Ontario School of Medicine (NOSM) received the 40 Under Forty Award from Northern Ontario Business. Dr. Alex Anawati is a NOSM assistant professor, alumnus, and emergency physician. Dr. Grace Ma is a NOSM assistant professor, researcher scientist, and surgeon. Pamela Haight is a project manager in Continuing Education and Professional Development at NOSM. The award recognizes emerging leaders who are actively involved in their work and through their contributions to the community. "All three NOSM recipients are very deserving of this award. The entire NOSM co...
Learn more.
NOSM Welcomes New IMG Coordinator
The Northern Ontario School of Medicine (NOSM) is excited to announce that Dr. Chiebere Ogbuneke, Sudbury family physician and NOSM alumnus, is the new International Medical Graduate (IMG) Coordinator for the School's nine residency programs. Dr. Ogbuneke began his career 20 years ago at the Nizhny Novgorod State Medical Academy in Russia achieving an MD degree with first-class honors. He moved on to a medical internship and family medicine residency in Tanzania before joining NOSM in 2013 as a resident. He graduated from NOSM's Public Health and Preventive Medicine program in 2017. Dr. Ogbuneke brings a wealth of international...
Read more.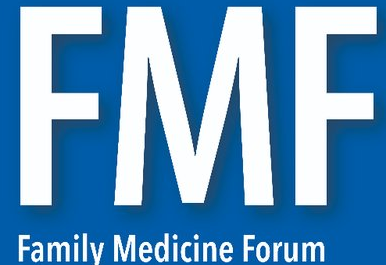 Congratulations to NOSM 2019 Family Medicine Award Recipients
The Northern Ontario School of Medicine (NOSM) extends congratulations to several of its alumni and residents who were honoured at the Family Medicine Forum 2019 recently held in Vancouver. We are very proud that your dedication and ongoing contributions to rural family medicine are recognized on a national scale.            Dr. Crystal Boulianne of Kapuskasing received the Family Medicine Resident Award for the Study of Communities Impacted by Health Disparities.      Dr. Ryan Patchett-Marble of Marathon received The Northern, Rural, Remote Family Practice Marco Terwiel Award.      Dr. Tara B...
Read more.