Gallery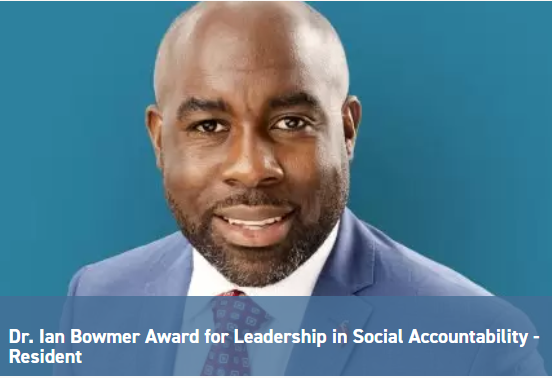 Hurricanes, wildfires and the Opioid crisis: How one NOSM Resident won a national award for social accountability
Dr. Lloyd Douglas was involved in public health before he was even old enough to realize it. "In Jamaica—when I was just a teenager—when a hurricane came my way I was the guy running around bringing people out of the way." What started as volunteer work, became real public health experience. At a young age, Dr. Douglas was assisting with emergency planning and response to Jamaica's hurricane season. The experience would lead him onto his path of becoming a doctor. "That passion was always inside of me and I've always really wanted to help." Fast forward to April 2019,and Dr. Douglas was the only medical reside...
Learn more.
How education and work reconnected a NOSM Francophone employee to her culture
Debbie Popien is best described as the person who is always smiling and goes out of her way to see how others are doing.  She's a Francophone Student Records and Electives Officer at NOSM at Lakehead University. She speaks English with such clarity and ease that you'd never know her first language is French. Born in Timmins, her mom is from a small town in Quebec and her dad is from a small community outside of Kapuskasing called Moonbeam. "When I was a year old, we moved to Thunder Bay for my dad's business in the forestry industry, and I spoke only French until I was about four. Then I had to start school," she recalls. ...
Read more.
The Art of Treating Patients in French
"When I hurt, I hurt in French." It is hard to imagine receiving health-care services in a foreign language. Dr. Crystal Boulianne, Northern Ontario School of Medicine (NOSM) alumna, is committed to eliminating linguistic barriers that affect the quality of health care for the Francophone population of Kapuskasing. Her efforts are so formidable, that she was awarded the 2019 Family Medicine Resident Award for the Study of Communities Impacted by Health Disparities granted by the College of Family Physicians of Canada (CFPC) through the Foundation for Advancing Family Medicine. Boulianne will receive the award in November, during t...
Read more about Dr. Boulianne.