Gallery
NOSM Dean and CEO Featured in Rural Spark Podcast
Rural Spark, a new podcast on rural innovation in Canada, launched this week with three episodes including a discussion on rural physician recruitment with Dr. Roger Strasser, NOSM Dean and CEO. Rural Spark is a space where success stories, promising practices and lessons learned on rural innovation—both social and economic—are shared. The podcast can be found on the iTunes store and Spotify....
Read more.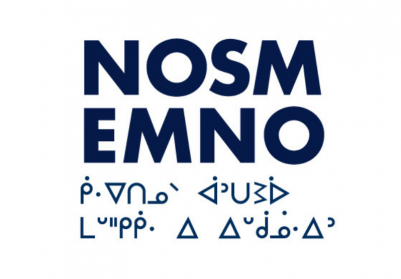 NOSM Board Meeting Rooted in the North
NOSM held its annual face-to-face Board of Directors meeting in Sudbury, Ontario on November 22 and 23, 2018. During the two-day meeting, Board members participated in several presentations and interactive sessions which included topics relating to the role of social accountability in an academic institution and the need for culturally-safe health-care services. Day one included combined sessions with the School's Academic Council and the Board of Directors. Drs. Catherine Cervin, Vice Dean, Academic; Erin Cameron, Assistant Professor, Human Sciences; Penny Moody-Corbett, Associate Dean Research; and, Roger Strasser, Dean and CE...
Read more on the annual meeting.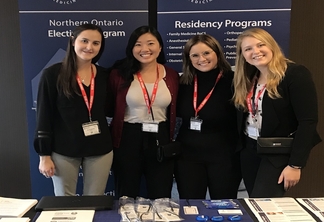 NOSM learners attend OMSW
First-year medical students Brooke Mathias, Zoey Yao, Morgan Lafontaine and Emma Goddard (pictured left to right) were among several MD students from the Northern Ontario School of Medicine (NOSM) who took part in this year's Ontario Medical Students' Weekend, hosted by the Ontario Medical Students Association (OMSA). The Ontario Medical Students' Weekend is an annual event that brings together medical students from all Ontario medical schools to learn about various topics related to medicine.  The 2018: "Legacies of Leadership" conference was held on November 2 and 3 in Ottawa, with approximately 600 Ontario medical students in ...
Read more