Uncategorized
Getting Underway: Summer in Northern Ontario
Hello. Bonjour. Aaniin. Boozhoo Here we are. It is hard to believe two weeks can pass so quickly. Thank you to everyone who made time to meet with me and share your perspective on NOSM. I look forward to continuing these conversations in the coming year, as your opinions are crucial to framing our future planning. I am also deeply moved by the friendliness and kindness of everyone – thank you. Moving to two new cities (Sudbury and Thunder Bay) is a whole new world for me—and not easy—but you have made it a wonderful experience. I have been introduced to new people, restaurants, roads and places. Northern Ontario is breathtaking...
Read More.
Off and Running
Hello. Bonjour. Aaniin. Boozhoo. It is with great excitement and enthusiasm that this week, I assume my role as Dean, President and CEO of the Northern Ontario School of Medicine (NOSM). Thank you for the many words of welcome and well wishes I've received over the past few months. I look forward to meeting you, if I haven't already. About me I am a proud Canadian. The third child of an immigrant, a single parent from Delhi, India. Influenced by the fight for independence from British colonialism and Gandhi's peace movement, my mother raised our family to be good citizens, to serve our community and to have strong values, ...
Read More.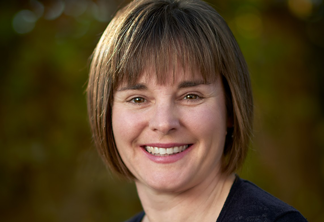 NOSM announces Dr. Barb Zelek as Division Head of Clinical Sciences
It is an honour to welcome Dr. Barb Zelek as the new Division Head, Clinical Sciences at the Northern Ontario School of Medicine (NOSM) starting September 1, 2020. A graduate of the University of Ottawa, Dr. Zelek completed her family medicine residency at Queen's University. She has worked in Marathon since 2002 as a rural generalist family physician, clinical teacher, and more recently has taken on increasing leadership in academic medicine. Since 2015, Dr. Zelek has been an Associate Professor and Co-Chair for the Section of Family Medicine at NOSM. She has been the Chair of the Joint and Stipendiary Promotions Committee and also...
Read more.