NOSM Supports Ornge with Operation Remote Immunity
Posted on February 23, 2021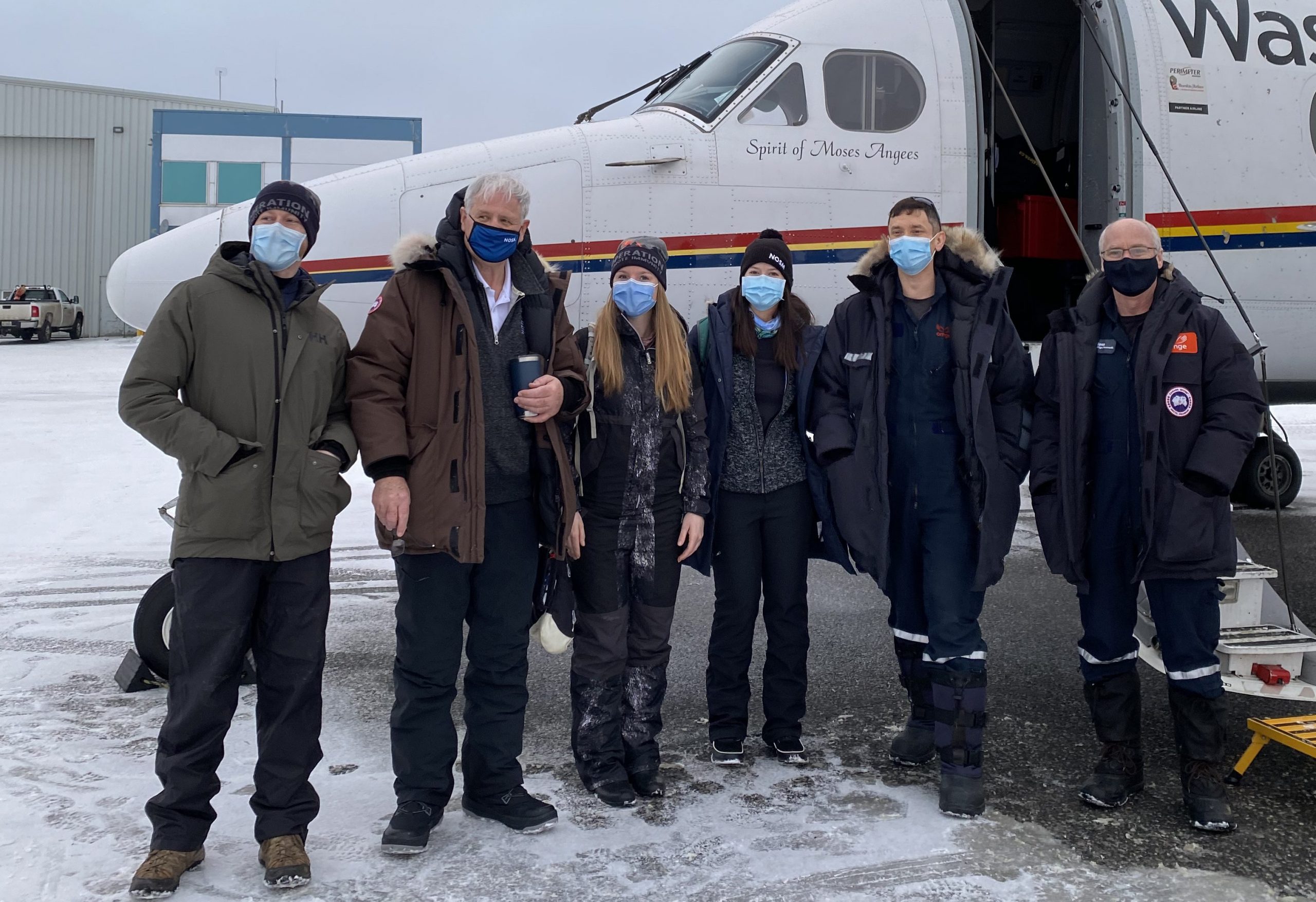 On Monday, February 22, 2021, NOSM's first of 22 teams, consisting of learners, clinical faculty and staff joined Ornge, Nishnawbe Aski Nation, and many other partners in the roll out of COVID-19 vaccines to fly-in First Nations communities. They will travel to Wunnumin, Eabamatoong (Fort Hope), Bearskin Lake, Kitchenuhmaykoosib Inninuwug (Big Trout Lake), Deer Lake, Martin Falls, North Spirit and King Fisher Lake.
The goal is to complete all doses in 31 fly-in communities and Moosonee by the end of April. NOSM has organized 22 teams to be deployed between February 22 and April 2. All participants were vaccinated and completed mandatory flight safety and cultural awareness training. More teams may be selected in the future, depending on need.
Participation on Operation Remote Immunity fits well with NOSM's social accountability mandate to improve access to care to rural and remote communities.
NOSM was established as a stand-alone legal entity to address the chronic shortage of physicians in Northern Ontario and improve the health of the people in the region. Through the value of social accountability, NOSM graduates, faculty, learners and staff lead health-system transformation in Northern Ontario.
Related articles:
---
Pictured above: Dr. Bill McCready, NOSM Special Advisor and Senior Associate Dean; Dr. Alexander Presello, NOSM resident; and, Jacqueline Harvey, NOSM medical student join the Ornge team in Thunder Bay.