Evolution – Should we rename the Social Determinants of Health to be the Social Determinants of Equity?
Evolution – Should we rename the Social Determinants of Health to be the Social Determinants of Equity?
Posted on September 8, 2020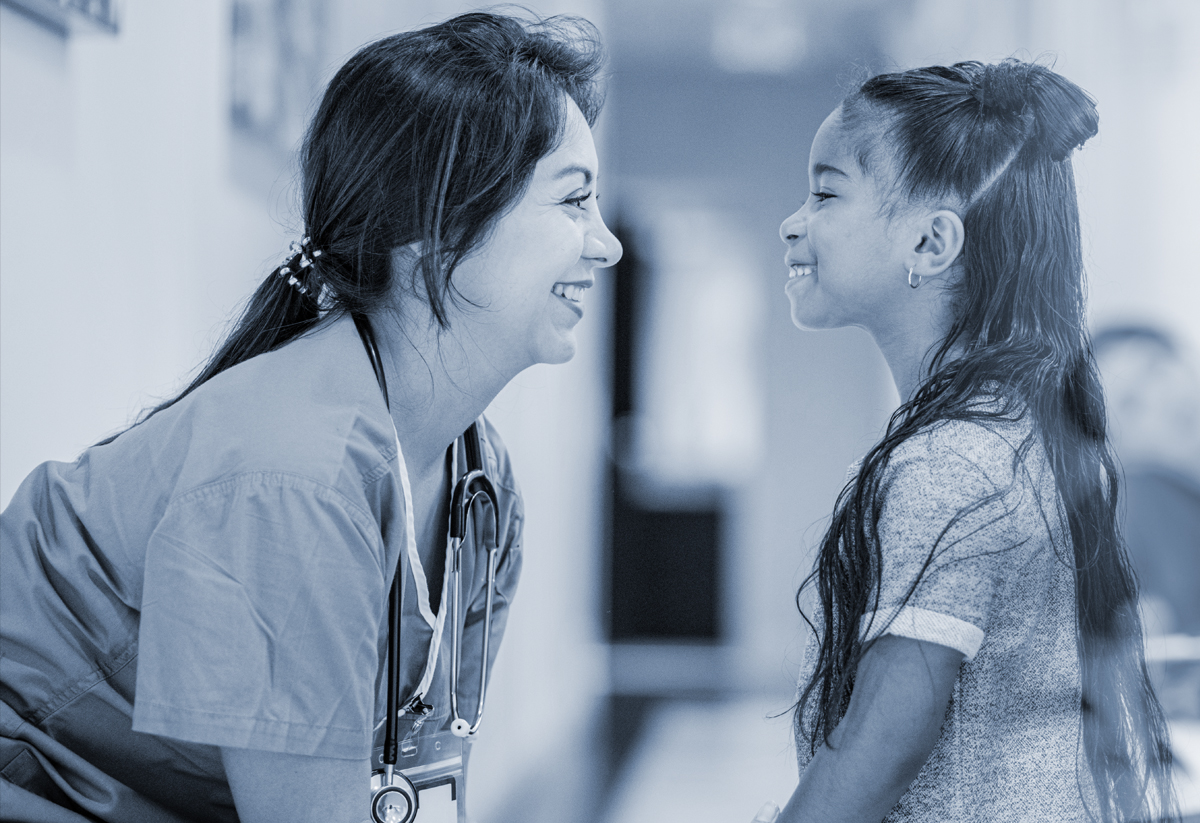 Hello, Aaanin, Boozhoo, Bonjour!
Equity is making headlines now more than ever. At NOSM improving health equity in Northern Ontario has been a priority since the School's inception; this continues to be a focus in our next strategic plan. We are committed to leading the way with our values of social accountability and inclusiveness and with a culture of respect.
It's important to note that the root causes of worsening health in entire populations is linked to inequity. Camara Phyllis Jones is research director on social determinants of health and equity in the Division of Adult and Community Health, National Center for Chronic Disease Prevention and Health Promotion in Atlanta, Georgia. Dr. Jones is a family physician and epidemiologist whose work focuses on the impact of racism on health and wellbeing. In the US, her work advocates for universal access to high quality health care, but also raises attention to the clear links between the social determinants of health (including poverty) and the social determinants of equity (including racism). I think all physicians would benefit from watching her presentation.
People in highly inequitable circumstances have little choice but to resort to using the health system when they "fall off the cliff." Usually, in those emergencies, a system kicks in to offer them care. But what about those who have very little access, or no access at all?
In Northern Ontario, accessible health care is a huge problem. We know this. It is why a transformation of health human resources (HHR) planning is the top priority of our 2021-2025 Strategic Plan; a plan that will challenge us in all that we do.
One of the key areas is linking health human resources to Northern Ontario's needs. NOSM seeks to build a flourishing physician workforce for Northern Ontario; one that is locally integrated within the system, with a strong regional network. Primary care at the foundation, supported by robust, accessible specialist services across the North.
Clinical education must be considered an integral component of a sustainable health-care system. The physician resources required to enable high quality, accessible care must also be considered in the context of teaching and learning. Education must be built into the health-care system; this means learners are trained by the same physicians presently working in the region. By sharing skills and methods through the Northern lens of care we ensure that future physicians are capable of providing the same level of innovative, high-quality care.
The concept of an integrated teaching and clinical service workforce has not been realized in Northern Ontario, but it is the key to the future success of sustainable health-care delivery for the region—a region of complex geography, diminished access to care and higher than average rates of chronic disease, morbidity and mortality.
Despite NOSM's 12 graduating classes of students, and a total of 714 MD graduates, the needs of Northern Ontario remain high. Rural, remote, Indigenous and Francophone communities still lack family physicians and several communities across Northern Ontario are in crisis. This situation impacts not only clinical care but also NOSM's ability to sustain the distributed medical education model intended to ensure a future workforce.
Addressing the social determinants of health requires action and effort to reduce health and socioeconomic inequalities. Objections to taking action on the social determinants of health are often intensely political. In response to my statement against racism, some say it is not our responsibility to enforce behaviour. I implore you to consider the facts. Poverty, rising inequality in income and assets, and social exclusion all drive the widening and deepening health inequalities in Northern Ontario.
The Public Health Agency of Canada lists examples of determinants of health from income and social status, race, to gender and culture. The list is extensive and we know the health of any individual is a complex summation of these factors.
NOSM's new strategic directions will address inequity and the necessary system transformation to align with Ontario Health Teams, supporting seamless, integrated care, better patient outcomes, and better value for funders with more integrated, more cost-effective care. To achieve this, we need adequate local physician resources in communities to decrease system fragility and locum dependence. Ensuring adequate physician resources will be an investment in higher value care in the future.
The system relies on effective recruitment and retention of comprehensive family physician generalists who can work across communities in hospital, long-term care, home care, and primary care in urban and rural environments alike.
Building primary care as the foundation of the health-care system is critical now, as we anticipate another wave of acute COVID-19 cases, and as we anticipate the emergent waves of chronic disease both from COVID-19 and from other complex conditions including increasing mental health and addictions.
The Northern Ontario Health Equity Strategy states that equitable access to physician services is key considering that health outcomes across Northern Ontario are significantly worse than the rest of the province.
As for the social determinants of equity—they are key to revitalizing NOSM's social accountability mandate. NOSM remains devoted to addressing the needs of vulnerable populations. Our health-care services must address the wider growing crisis by building increased clinical capacity and socially accountable research with findings that will help us formulate realistic solutions. NOSM is prepared to face these challenges.
A new NOSM initiative, led by Dr. Barbara Zelek, NOSM's new Division Head of Clinical Sciences, will help us understand priorities that matter to Northern Ontario patients, primary health-care professionals, and communities through collaborative research. A Practice-Based Research Network (PBRN) called NORTHH (NOSM Research Toward Health Hub) was developed to workat the intersection of quality improvement and research, to address these critical priorities. Dr. Zelek tells us more about this important initiative in this video. Thank you Dr. Zelek for your passion, dedication and work in addressing the social determinants of health in our region.
Miigwetch, thank you, merci, for individually committing to health equity in Northern Ontario.
Dr. Verma
---
Please continue to follow my journey on Twitter @ddsv3 using #WhereisDrVerma
I welcome input on this blog and other issues you want to bring to my attention by email to dean@nosm.ca.
---
Orange Shirt Day is September 30
Orange Shirt Day encourages Canadians to work together towards reconciliation and to hear the truth telling that comes from residential school survivors who have shared their stories. Join me on September 30 at 1:30 p.m. to hear from residential school survivors Donna Debassige and Edmund Metatawabin.
Orange Shirt Day tees are back! Buy yours at the NOSM store. Survived, still here artwork by Isaac Murdoch.
For more details or to donate to the Indigenous Educational Initiatives and the Indigenous Bursary Fund, visit nosm.ca/orangeshirtday.
→ Email a selfie of you wearing your Orange Shirt to communications@nosm.ca and we will share it on NOSM's social media!
---
15th Annual Northern Health Research Conference
This year's NHRC is going virtual! Join us on Friday, October 2 at 9:00 a.m. with keynote speaker, Dr. Erin Cameron. Learn more at nosm.ca/nhrc.