New members of decanal team announced
New members of decanal team announced
Posted on November 18, 2019
Following an extensive search to fill four key leadership roles, the Northern Ontario School of Medicine (NOSM) is pleased to announce its new decanal team.
"Since July 1, a major priority was to recruit for these key leadership positions," says Dr. Sarita Verma, NOSM Dean, President and CEO. "I was delighted by the quality of the applicants and am very excited to round out the executive team at NOSM with these high-calibre professionals."
Joining NOSM's decanal team are:
Dr. Rob Anderson, Associate Dean, Postgraduate Medical Education and Health Sciences Programs. Dr. Anderson will oversee the academic elements of all NOSM residency and health sciences programs while establishing and maintaining collaborative partnerships with residency and health sciences program stakeholders to advance the vision and mission of NOSM.
Dr. David Marsh, Associate Dean, Research, Innovation, and International Relations. Dr. Marsh will support NOSM's research strategy, graduate studies, the Health Sciences Library, international relations, and will oversee the development of new areas of innovation including artificial intelligence innovation and a Centre for Medical Education Research.
Dr. William McCready, Special Advisor and Senior Associate Dean. Dr. McCready will serve as advisor to the Dean on various matters and projects and will assume the responsibilities of the Senior Associate Dean at NOSM at Lakehead University in Thunder Bay.
Dr. Brian Ross, Associate Dean, Undergraduate Medical Education. In this role, Dr. Ross will be providing supervision and stewardship to the School's MD program, maintaining full accreditation status, and ensuring sufficient supports are in place for the academic elements of the MD program.
"I want to thank the search committees who dedicated great deal of time to this process and our community, Indigenous, and Francophone representatives who provided guidance. The range of skills, breadth of experience, and level of commitment to distributed community-engaged learning and research demonstrated by each of these individuals is inspiring," says Dr. Verma. "I look forward to the important work ahead in making access to quality health care for Northern Ontarians a reality."
All four individuals will begin their term on January 1, 2020; the Associate Deans for five-year terms and the Senior Associate Dean for a three-year term.
"Thank you to Drs. Penny Moody-Corbett and Thomas Crichton for their service as Associate Deans at NOSM. We will be celebrating their achievements before they complete their terms," said Dr. Verma.
About the incumbents: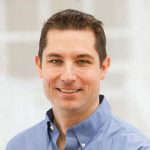 Dr. Rob Anderson is a highly regarded clinician at Health Sciences North in Sudbury where he has practiced anesthesiology and critical care medicine since 2006. He completed his medical degree at McMaster University and then went on to Queens' University to train in anesthesiology, perioperative transesophageal echocardiography and critical care medicine. He is a former program director, Competency-Based Medical Education lead and a passionate educator.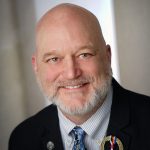 Dr. David Marsh joined NOSM in July 2010 as Associate Dean, Community Engagement—a position he held until February 2018. Prior to joining NOSM, Dr. Marsh held leadership positions with Vancouver Coastal Health and Providence Health Care and faculty appointment with the Faculty of Medicine at the University of British Columbia. Dr. Marsh's research interests focus primarily on treatment of opioid dependence including heroin-assisted treatment and supervised injection.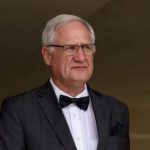 Dr. William McCready is a clinical nephrologist who has provided specialized kidney care to the patients of Northwestern Ontario for 38 years. Dr. McCready is the former Associate Dean of Faculty Affairs and was NOSM's Senior Associate Dean at Lakehead University. He also served as interim President and CEO of the Thunder Bay Regional Health Sciences Centre for nine months. Dr. McCready has also been on the board of the College of Physicians and Surgeons of Ontario and continues to sit on their Discipline, Fitness to Practice and Quality Assurance committees.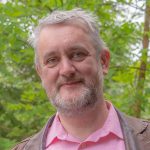 Dr. Brian Ross joined NOSM in 2004 as one of the School's founding faculty members.  He has been involved in leading the first two years of the MD program, teaching medical students about the nervous system and has conducted research into medical education, nutritional neuroscience and metabolomics. Dr. Ross earned a PhD in neuroscience and pharmacology from the University of Glasgow and a Master of Education from Lakehead University. He has been NOSM's interim Associate Dean Undergraduate Medical Education since January 2019.