Celebrating the Centre for Social Accountability
Celebrating the Centre for Social Accountability
Posted on August 16, 2022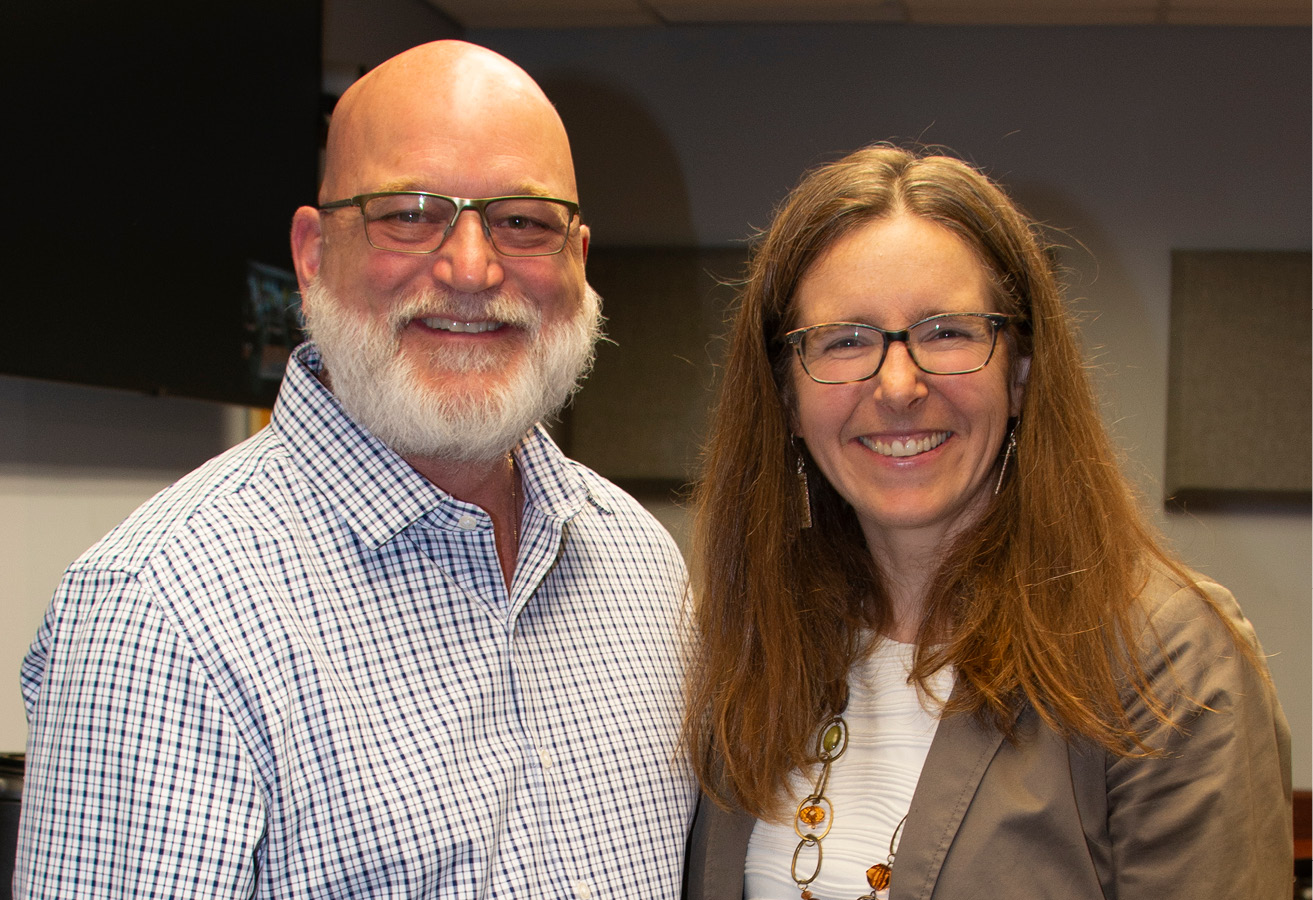 "Welcome to the inaugural celebration of the Centre for Social Accountability!" An enthusiastic and heartfelt welcome from the Centre's director, Dr. Erin Cameron, began a landmark event that included stories of success so far, and a promising future yet to come.
NOSM University's Centre for Social Accountability (CFSA) was officially celebrated on Friday, June 24, 2022 with an event jointly hosted online and in-person in both Thunder Bay and Sudbury. In addition to sharing success stories and highlighting important partnerships and collaborations, the event included comments from Dr. Sarita Verma, NOSM University President; Dr. David Marsh, Associate Dean, Research, Innovation and International Relations; Dr. Alex Anawati, CFSA Clinical Lead; Dr. Joseph LeBlanc, Associate Dean, Equity and Inclusion; and, Dr. Natalie Aubin, Vice President Social Accountability at Health Sciences North (HSN).
After words of welcome and introduction from the Centre's director, the event included an introduction by artist, educator, and Odawa Knowledge Keeper Randy Msheekehn Trudeau. In his encouragement to begin in a good way, Randy likened the inauguration of the Centre to welcoming a child into the world and celebrating the early stages of its life. Following Randy's opening comments and his request to "the Creator to walk with us when we walk together," Dr. Verma offered her encouragement of the Centre's vision.
Describing the Centre's first year as an amazing journey, and praising "this inaugural event of the first multidisciplinary, but really interdisciplinary, research centre," Dr. Verma provided a brief look into the history of the Centre and exclaimed that "this is the only centre of its kind!" Her remarks concluded with a call to continue the Centre's work, suggesting that we have the opportunity to step into a gap through service to the community and advocacy.
Dr. Marsh then shared his enthusiasm for the Centre's connection with research and its key focus on the obligations that health-care providers have to the communities they serve. He called those involved in the Centre to continue demonstrating the impact of socially accountable medicine and emphasized that social justice is at the heart of the empowering work of the Centre.
The Centre's Clinical Lead for Policy, Leadership, and Advocacy, Dr. Anawati, then shared how—after working toward this goal for over ten years—the CFSA's work has become the architecture for understanding his work as an ER physician. His question for the attendees was: what does social accountability mean to you? As participants wrote their responses on sticky notes, Dr. Anawati described how social accountability should be a force for "positive disruption" in health care and health education.
Dr. Aubin shared further about how the work of social accountability hits the ground amidst the ongoing opioid crisis, and a touching video and guest appearance of a former patient of the Addiction Medicine Unit at HSN brought these insights into focus. A key part of the story shared in the video was the recognition that the patient felt when a nurse who worked with addictions thanked her for her story. This patient testimonial showed in a powerful way how socially accountable care has the potential to save lives.
Following Dr. Aubin's presentation, Dr. LeBlanc shared how the Centre for Social Accountability's work resonates deeply with the University's Equity Strategy, especially in its development of a network of researchers who can respond to requests from the community. Dr. LeBlanc lamented the lack of health data in Northern Ontario and noted that "politics is the number one determinant of health"— an idea that animates much of what social accountability is all about.
Concluding remarks from Dr. Erin Cameron included a call to applaud the team because "social accountability is a team sport," and Mr. Trudeau's closing remarks provided a challenging and thought-provoking meditation on the ways that his people have practiced unique forms of social accountability for centuries through love of "the earth, the Creator, and the people who are here."
The Centre for Social Accountability at NOSM University is doing exciting work in research, community engagement, and social justice. Please consider getting involved by becoming a Friend of Centre (receiving information and invitations) or an Affiliate of the Centre (individuals, organizations, academics, and community members). If you have ideas you would like to discuss, or a project you need assistance with, consider booking a discovery meeting.
Web: nosm.ca/cfsa
Email: cfsa@nosm.ca
Twitter: @nosm_cfsa