Healing and food systems
Posted on November 24, 2021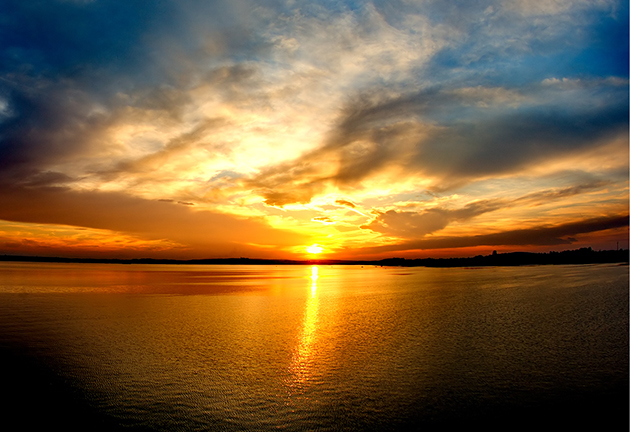 The Northern Ontario School of Medicine (NOSM) is helping convene a cohort of community members, health care providers and researchers to discuss and examine the relationship between health, healing and food, and community-based food systems.
NOSM is one of only seven sites across the country to be selected as an "anchor," of the national Nourish Health Care Collaborative. The Nourish Collaborative seeks "to tackle interconnected challenges such as health inequity, food insecurity, diet-related chronic disease, and the impacts of climate change." The Northern Ontario cohort is convening three communities of practice in Northern Ontario, each focused on a particular aspect of the regional food and health system, including procurement, public health, and health curriculum.
"The NOSM Nourish Collaborative is focused on rebuilding food sovereignty and influencing meaningful changes in food systems. The Centre for Social Accountability at NOSM will be the connecting point for communities to come together; a place where faculty, preceptors and community members are able to work together on this topic," says Dr. Joseph LeBlanc, Associate Dean, Equity and Inclusion.
"NOSM's role is to convene community members in-circle around the theme of food-sovereignty. Members in Sioux Lookout already include dietitians, researchers, community members, health care providers and health educators, and more are welcome to the table," says Dr. LeBlanc.
Dr. LeBlanc and Yolanda Wanakamik, Director of Indigenous Affairs at NOSM, joined the first gathering in Sioux Lookout at the end of August. Members took part in land-based activities to discuss the role of food sovereignty in security, health, wellbeing, relationship-building and learning with partners and Knowledge Keepers on the land.
"Culturally appropriate food is understood to include restoring and respecting the relationships that we have with the land, with ancestors, with current and future generations, and with local environments," says Dr. LeBlanc. "Exploring the past, present and future relationship between food and healing will assist health-care professionals in decolonizing food systems in health-care settings; advancing the work of reclaiming sovereignty."
The initiative is being led in partnership with the Northern Ontario Indigenous Food Sovereignty Collaborative. NOSM is also working on a more comprehensive approach to its own curriculum, focusing on nutrition and social determinants of health. Anyone who is interested in joining the Northern Ontario Anchor Cohort of Nourish, is invited to reach out by email to nourish@nosm.ca. 
The Calls to Action 23 and 24 of the Truth and Reconciliation Commission (TRC) Report provides a clear directive to train more First Nations, Métis and Inuit physicians to provide high quality, anti-racist, culturally safe care to Indigenous people.