Francophone NOSM graduate returns to her hometown of Hearst
Francophone NOSM graduate returns to her hometown of Hearst
Posted on June 14, 2021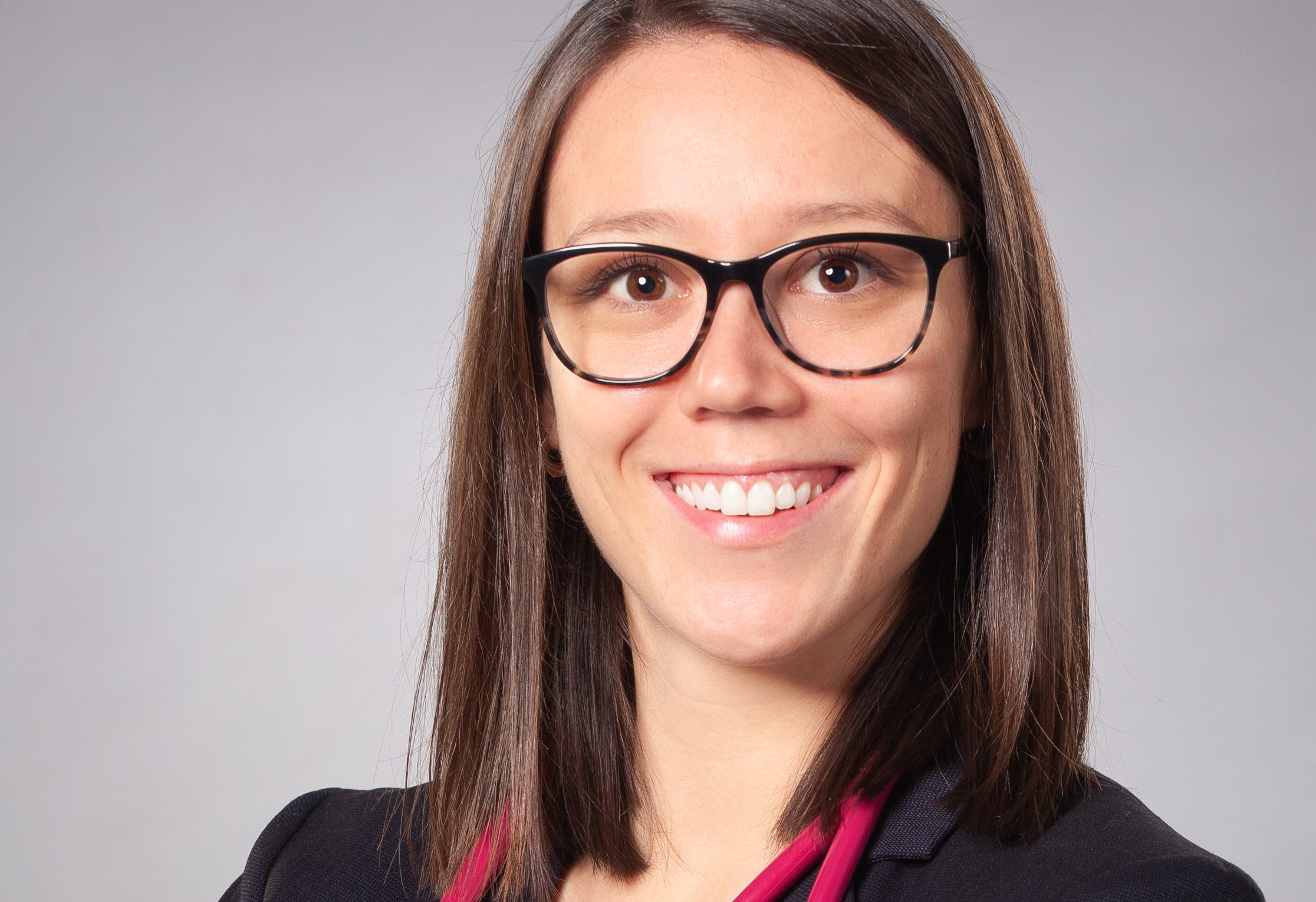 Dr. Shyanne Fournier, a Francophone graduate of NOSM's MD Class of 2021, couldn't be happier about returning to her community of Hearst to start her residency in family medicine. "It's very exciting, I will practise entirely in French. A lot of our class always wanted to go home to practise in our communities," says Shyanne. "I've already had the opportunity to work with preceptors here in Hearst who are also NOSM alumni. I recognize how fortunate I am."
She recalls her early pre-med university courses and the challenge of initially getting into medical school. "I always wanted to be a doctor. In my first year of my undergraduate degree, the chemistry professor asked 'How many of you plan to be doctors?' When nearly all 400 students put their hands up, he said 'Only four of you will get in.' I realised it would be incredibly challenging," says Shyanne.
"I want students from Northern Ontario to know that if you are someone from a rural community, if you are Francophone or if you are worried about the journey, NOSM is a great place to start."
Shyanne appreciated having the opportunity to participate in clinical rotations in French and contribute to improvements in French language medical education at the School. She served on the Francophone Reference Group, an active advisory group at NOSM. She was able to help improve French medical terminology training by integrating some common phrases and slang terminology. For example, descriptions of symptoms in phrases like "Avoir mal au cœur" which means 'nauseous,' but is often misinterpreted by medical professionals as heart-related symptoms. "At NOSM, I was able to assist as the School revamped the French medical terminology curriculum to reflect the more common French terms used in Northern Ontario."
Shyanne says improving French-language terminology and clinical sessions are critical for future medical professionals who will work in Francophone communities, particularly in emergency clinical settings. "Many people are bilingual, speaking both English and French. When they are sick, afraid or anxious, they instinctively revert back to the French language, simply because it feels more comfortable. This then becomes a barrier when they attempt to adequately explain their symptoms. When I was able to communicate with Francophone patients at critical times, their faces would immediately light up. They really appreciate it when I speak French and it helps them feel safe," says Shyanne.
She credits NOSM mentors, including several Francophone preceptors, faculty members, her fellow Francophone classmates and the Francophone Affairs Unit at NOSM—in particular the support of Danielle Barbeau-Rodrigue, Director Francophone Affairs and Interim Director of Learner Affairs—for the continuous support, encouragement, and for seeking out Francophone opportunities on her behalf.
Practising in French also means Shyanne is able to become part of a wider solution to improve health equity and access to French health-care services in the North. "Not only do I want to practice in French, I feel the need to be part of the solution to help close the gap for people who require care in French in Northern Ontario."