NOSM blazes trail for first Canadian medical school virtual accreditation
NOSM blazes trail for first Canadian medical school virtual accreditation
Posted on October 15, 2020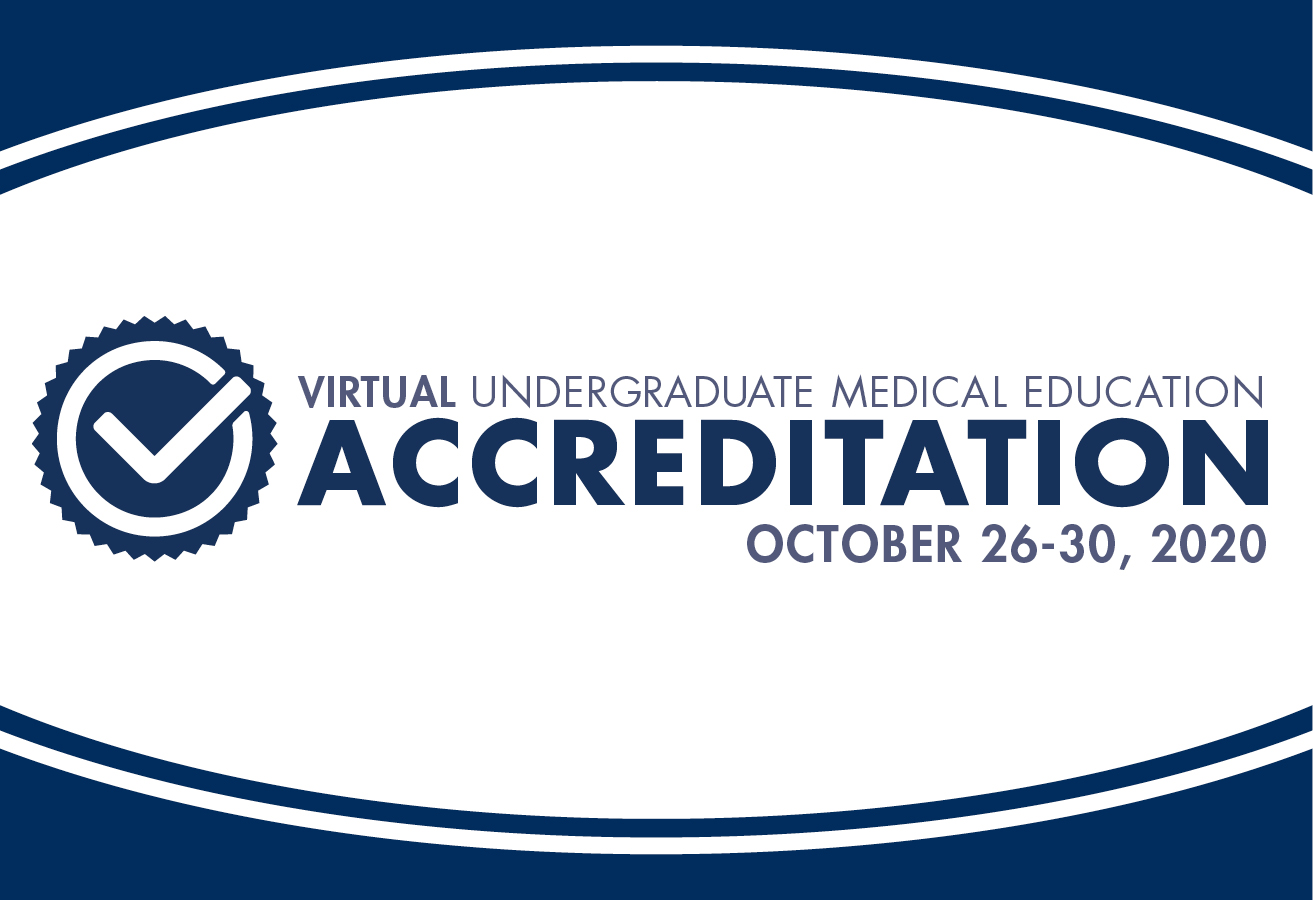 The Northern Ontario School of Medicine (NOSM) is the first medical school in Canada to experience a new virtual accreditation of its MD program. The traditional accreditation, originally scheduled for spring, was postponed to October 2020 due to the pandemic.
Dr. Brian Ross, NOSM's Associate Dean, Undergraduate Medical Education, says this is a new, peer review model of accreditation, with more question-focused meetings planned. "We are piloting a new virtual accreditation process, which could potentially be the new normal moving forward," says Dr. Ross. "NOSM is a leader in distributed learning, so working virtually comes naturally to us."
With in-person meetings and travel temporarily suspended at NOSM, some expected benefits of the new virtual model include cost savings, more accessibility to remote communities, more focused question and answer meetings in smaller virtual group settings, and less disruption to clinical schedules for busy Northern clinicians.
An interesting and exciting learning curve for everyone involved, the Accreditation Core Team is working through the changes and new processes that will be put in place. Typically, the logistical planning for an on-site, full visit begins two years in advance and includes document preparation, scheduling, and is detail-oriented. These are details that will be significantly different for a virtual site visit.
A research study titled, Studying Accreditation Innovation at NOSM and Toronto (SAINT), will evaluate the new virtual two-phase Accreditation process. Led by researchers Dr. Erin Cameron (NOSM) and Dr. David Rojas (University of Toronto), the project will provide evidence around the strengths, limitations, and impacts of the new process, and will help inform future accreditation practices.
John Friesen, Senior Director of the Undergraduate Medical Education at NOSM says, "Our team is well prepared and we know what elements we will discuss with the accreditors. We anticipate follow-up virtual meetings and we're looking forward to the experience."
In Canada, accreditation of MD programs is undertaken jointly between the Committee on Accreditation of Canadian Medical Schools (CACMS) and the Liaison Committee on Medical Education (LCME). Full accreditation reviews of each medical school occur on an eight-year cycle. This process allows the institution to review its strengths and weaknesses and to suggest important recommendations to achieve its goals. This process can ultimately help the school further define and revise its MD program and shape the short- and long-term directions.