MD Financial Management and Scotiabank announce new collaboration with Northern Ontario School of Medicine
MD Financial Management and Scotiabank announce new collaboration with Northern Ontario School of Medicine
Posted on September 10, 2020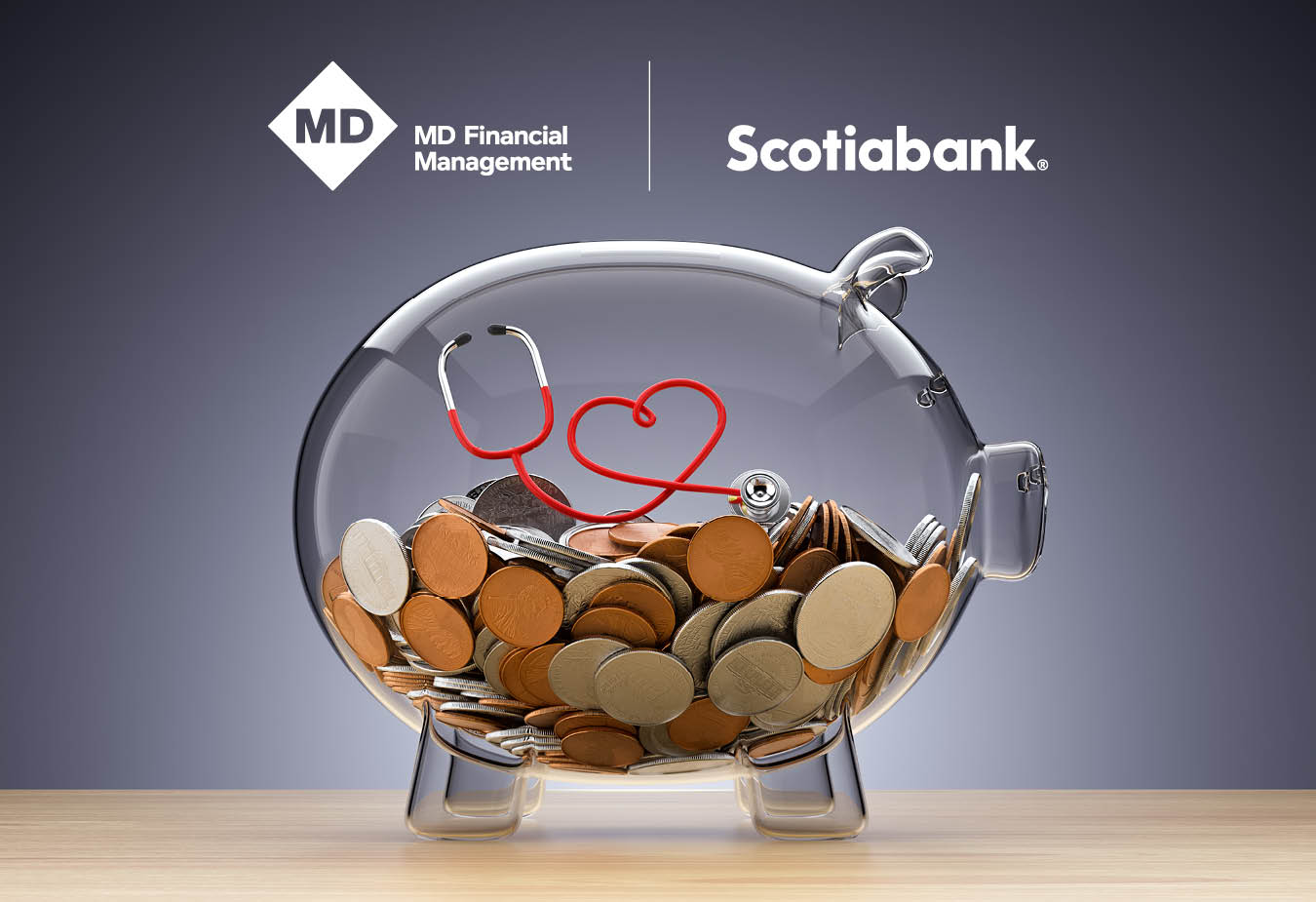 Today, MD Financial Management Inc. (MD), Scotiabank and the Northern Ontario School of Medicine (NOSM) announced a three-year agreement whereby MD and Scotiabank will be the preferred financial services partners of NOSM. Scotiabank's funding commitments under the agreement will help strengthen high-quality education for medical learners in Northern Ontario.
This partnership will support initiatives from NOSM's Continuing Education and Professional Development (CEPD) program to help improve health care in Northern, rural and remote communities. A key strategy will be engaging NOSM alumni and keeping them connected to continuing medical education and faculty development learning opportunities through the School's CEPD programs.
MD and Scotiabank's commitment will offer NOSM alumni access to valuable financial expertise and solutions as well as integrated banking and wealth management services tailored to physicians through virtual access that provides the convenience and flexibility they need.
"High-quality ongoing education for all physicians is an essential part of a strong health care system. We are proud to support NOSM's commitment to medical learners and their communities in Northern Ontario," said MD President and CEO Daniel Labonté.
"NOSM is very pleased to have MD and Scotiabank as our preferred financial services partner supporting medical learners and physicians in Northern Ontario," says Dr. Sarita Verma, NOSM Dean, President and CEO. "The School is committed to the health of the peoples and communities of Northern Ontario. Part of that commitment is ensuring our alumni who go on to practise in Northern Ontario have support as they begin their careers and that they have access to continuing medical education that is relevant to their work as physicians in the North."