Striving for Inclusion
Posted on September 9, 2020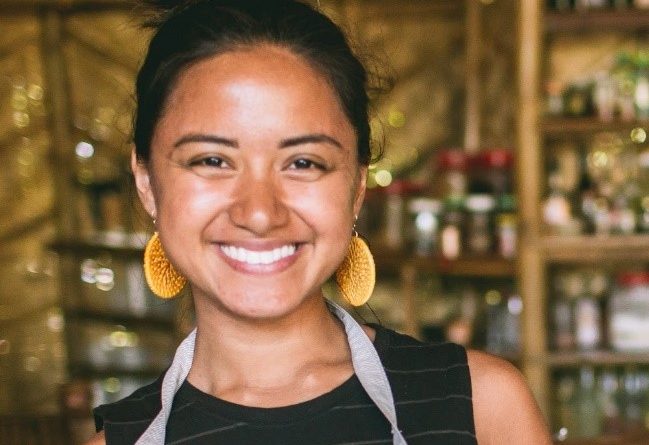 As the active anti-racism movement continues to ripple across multiple professions and communities in Canada, medical schools are among those taking a closer look at their institutional systemic practices to make active improvements in diversity and inclusion.
Joby Quiambao is a Registered Dietitian, alumna of the Northern Ontario Dietetic Internship Program (NODIP) at NOSM, and works full-time with the Maamwesying North Shore Community Health Service. She's also a member of the inaugural Canadian chapter of Diversify Dietetics— a group working to increase ethnic and racial diversity in the dietetic profession.
"With the amplified awareness of racial injustice in the news and the ongoing anti-racism protests, it has given voice to the lack of diversity in many professions. Westernized and colonial roots are being revealed and confronted," Quiambao says.
"Early in my undergraduate university experience I didn't realize how important knowing my own native language and cultural history was at first. It provides me an enriched perspective and understanding of the work that I do today as a dietitian. I believe a large part is due to the fact that it is instilled in our systemic and institutionalized societies to think in a standardized way."
Quiambao emphasizes that "racism is present in Canada and continues to stem from colonial roots, from defining what food we should eat, to who gets to become part of the dietetic profession."
However, change is happening in communities and there is a growing, diverse population across Northern Ontario. Quiambao sees it and says she feels part of it, "I am very grateful I got into NODIP and that I secured my career in the North."
"However, throughout my journey toward becoming a dietitian, there was a blatant lack of racial diversity both during my undergrad at Western University and later at NOSM's Northern Ontario Dietetic Internship Program-I was the only person of colour within my NODIP cohort."
She says she would like to see more diversity across all nutrition and dietetics education programs, where learning institutions provide sustainable opportunities that are inclusive and accessible for underrepresented applicants of various cultures, ethnicities, and socioeconomic status.
Currently, Quiambao is working on a project that looks at the demographic data of applicants to nutrition and dietetic programs. She hopes the project will offer valuable evidence to improve the intake process and contribute to diversifying the profession. She describes this work as "a start."
Much of Quiambao's self-identity and self-exploration began while working with and among Indigenous communities both in Toronto, and in the North. It was advice from her former colleague, traditional healer, Kenn Pitawanakwat from Wikwemikong Unceded First Nation, who encouraged her to explore her own culture and its connection to her own career path and wellness.
"I've learned that traditional teaching is cultural sharing. Also, that nutrition, Indigenous health and the environment all intersect and are interconnected, and I see that clearly as a dietitian."
Quiambao says it would've been powerful to see someone else, like herself, a person of colour, in the program or represented in the promotion of dietetics education.
"It brings a lot of hope when you see someone relatable being represented in roles you aspire to fulfil. It adds a whole new perspective on whether one can hope to be, or strive to become, part of that profession.
"Seeing someone like you in a career you hope to have someday sends the message that there are opportunities for you that are available and accessible."
Resources and further reading on this topic: 
NODIP's related research work:
The Scope, page 12
Published paper in Canadian Journal of Dietetic Practice and Research
Other dietetic health promotion work of interest:
Diversify Dietetics
Towards Decolonizing Canadian Dietetic Practice