New funding dedicated to support NOSM medical learners during COVID-19
New funding dedicated to support NOSM medical learners during COVID-19
Posted on June 15, 2020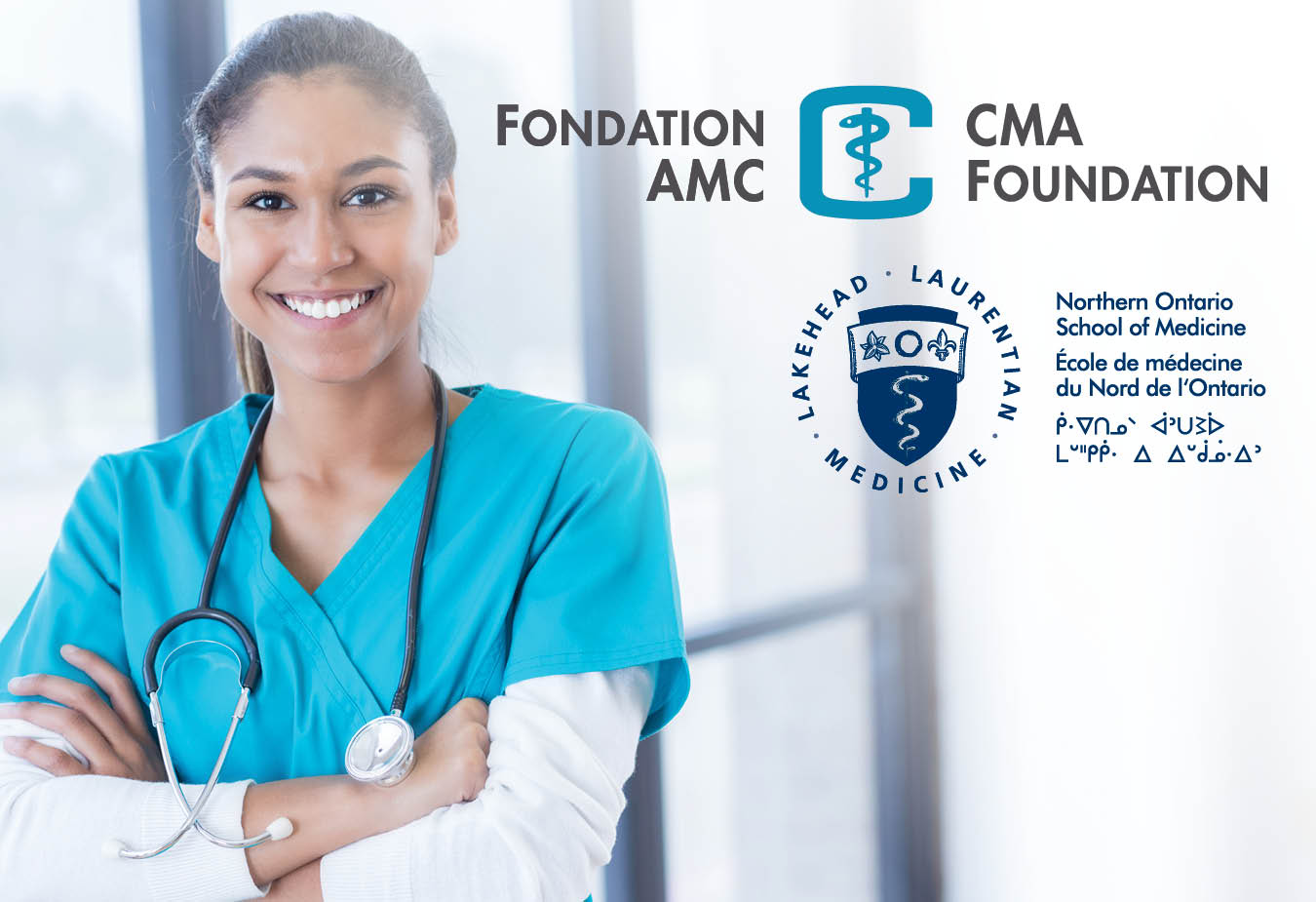 As part of an important contribution to alleviate the pressures created by COVID-19 on medical students and residents, the Canadian Medical Association Foundation (CMAF) is collaborating with the Northern Ontario School of Medicine (NOSM) to provide direct financial support. The new grant program is available through NOSM's financial aid offices.
"Medical students and residents are a critical part of today and tomorrow's health-care system. This is why it was imperative for us to provide support to ensure they can continue pursuing their medical career," says Allison Seymour, CMAF President. "The hope is that if we can relieve one aspect of stress that the students are experiencing right now, we will contribute to their overall wellness and mental health."
Dr. Sarita Verma, NOSM Dean, President and CEO says the announcement is a lifeline for many medical students and residents. "Under normal circumstances, our learners cope with extraordinary expectations and often a heavy financial burden of student debt. COVID-19 has exacerbated the situation for them and it's very disconcerting to see the stress it causes," says Dr. Verma. "Some of our medical students and residents reluctantly stepped away from important clinical learning after years of hard work. Many returned home to care for children and elderly family members, while at the same time transitioning to online learning. Others were left without income to cover the costs of tuition and living expenses. The CMAF grant will provide critical financial aid support."
"We have heard countless stories about how medical students and residents are stepping up to support communities across Canada during this pandemic. This is just a glimpse of what they will do for our health and our health-care system in the future. We are thrilled to be able to play just a small part in this future," says Seymour.
– 30 –
The Northern Ontario School of Medicine is committed to the education of high-quality physicians and health professionals, and to international recognition as a leader in distributed, learning-centered, community-engaged education and research.
To learn more about advancement opportunities at the School, please contact:
Rahim Dharamsi
Manager, Advancement
Northern Ontario School of Medicine
Phone: 705-562-7774
Email: rdharamsi@nosm.ca
For media requests, please contact:
Kimberley Larkin
Manager, Communications
Northern Ontario School of Medicine
Phone: 705-669-7943
Email: klarkin@nosm.ca