Sault Ste. Marie continues to bring doctors home
Sault Ste. Marie continues to bring doctors home
Posted on January 13, 2020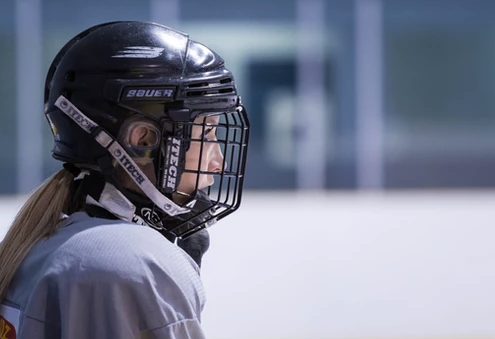 Dr. Megan Culina was in her fourth year of her Northern Ontario School of Medicine (NOSM) residency in Sault Ste. Marie when she became the recipient of the Bring a Doctor Home bursary in 2013. The funds went a long way and today Dr. Culina has a full practice in Sault Ste. Marie with a 1,300 patient roster. She says returning to her home community where she had support was extremely helpful.
"The bursary was a huge help," Dr. Culina explains. "Medical school is very expensive. People don't realize the financial implications of taking on a career like medicine. In fact, I'm still paying off my student loan. These sorts of contributions really help."
"Becoming a doctor has a significant impact on your entire family," she explains. "I had my first child during my second year of medical school, and my second when I was a resident. My third child was born after I started practice which was much more manageable because I was settled back in Sault Ste. Marie."
Frank DeMarco is a senior planner at Algoma Steel Inc. His company sponsors the Bring A Doctor Home hockey tournament which is in its 15th year.
All proceeds raised from the Bring A Doctor Home tournament fund the bursary which goes to NOSM students or residents each year. DeMarco says helping recruit and retain doctors in the Soo is of such high importance that it isn't difficult to convince people to sign up, participate and support the tournament year after year.
"People come out in droves to support the Bring a Doctor Home tournament because they realize how great the need is," says DeMarco. "We need more physicians here and the success of this tournament has a direct impact. The community is willing to do what it takes to bring doctors here."
"It is impressive how everyone rallies together to support the bursary," DeMarco adds.
Dr. Sarita Verma, NOSM Dean, President and CEO, says Sault Ste. Marie is a prime example of how communities can advocate for, attract and support the recruitment and retention of doctors.
"The Soo is a shining example of recruitment for other communities in the North. Sometimes, it takes an entire town working together to build a sustainable community of practice. We know that family physicians are more likely to stay in places where they genuinely feel supported, and where they have access to colleagues and allied health professionals," says Dr. Verma. "I was impressed to learn that this local initiative has raised more than $407,000 through the Bring a Doctor Home hockey tournament."
Dr. Culina agrees. She says the community support for new physicians in Sault Ste. Marie could be a model for other communities. She says she gets calls from unattached patients regularly who are seeking a family physician in the community. She also says that since she began her practice, some of her colleagues and friends have also opted to stay in the Soo.
"I think a lot of it has to do with how well everyone works together. That is a huge draw for the Soo," she explains. "People tend to really support one another in the community and it is a very collegial place to work and live."
She credits the community for the ongoing success of the Bring a Doctor Home hockey tournament. "Knowing that the community is supporting you and wants you to practice here makes all the difference," says Culina. "So much time and energy goes into the tournament and it makes a difference knowing that an entire community is rooting for you."
Background
Bring a Doctor Home hockey tournament is held January 13-18, 2020. For more information, to participate, or to learn more about the fundraiser, visit: bringadoctorhome.com
The Bring a Doctor Home hockey tournament is a community effort to support, recruit and retain local medical students from the Northern Ontario School of Medicine. Each year, a bursary is awarded to a medical student as an incentive to bring them back to practice in Sault Ste. Marie.Training doctors for the North has always been NOSMs primary focus. Since 2011, 214 NOSM-educated family physicians and 31 NOSM-educated specialists now practice in Northern Ontario.