Registration for NOSM's CampMed Now Open
Registration for NOSM's CampMed Now Open
Posted on February 26, 2019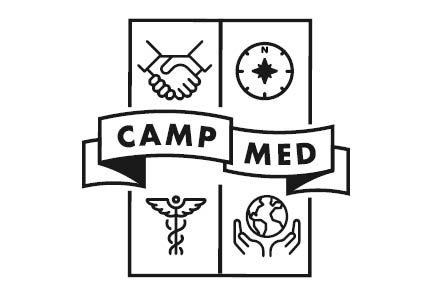 The Northern Ontario School of Medicine (NOSM) maintains a commitment to providing information to rural, remote, Indigenous, and Francophone youth about health careers.
This year marks the fourteenth time that NOSM has hosted week-long summer camps for high-school students interested in a career in health care. Formerly known as NOSM's Health Sciences Summer Camp, CampMed features new branding and a renewed focus on four core learning areas: interprofessionalism, leadership, culture, and clinical skills.
Held this coming July 8 – 12, 2019 at NOSM at Laurentian University in Sudbury and from July 15 – 19, 2019 at NOSM at Lakehead University in Thunder Bay, CampMed provides high-school students with an opportunity to explore a variety of health-care careers, obtain hands-on experience, and find a student mentor.
Camp activities include: casting and x-rays; forensic medicine (as in CSI); physiology and anatomy; suturing, Francophone and Indigenous health and culture, and, much more!
NOSM is currently seeking interested high-school students who will be attending Grade 10 and 11 in September 2019. The deadline to apply is Thursday, April 11, 2019. Accepted applicants will be notified by NOSM by Tuesday, April 30, 2019 and will be required to submit a non-refundable registration fee of $400.
Interested students are encouraged to visit nosm.ca/campmed.
If you are interested in supporting a student, donations can be made to ensure all Northern Ontario youth—regardless of where they live—have an equal opportunity to learn about a career in a health profession. To make a donation to help send a high school student to NOSM's CampMed, visit nosm.ca/campmed.
For more information, please contact Véronique Poirier, CampMed Coordinator, toll-free at 1-800-461-8777 ext. 7198 or by email to campmed@nosm.ca.