Keynote Speaker
Dr. Erin Cameron (Assistant Professor in Medical Education and Curriculum
Development, NOSM) was the 2020 Northern Health Research Conference Keynote Speaker.
Keynote Title: "Advancing Educational Research at NOSM: Collaboration, Curriculum, Context"
If you missed this talk, you can see it HERE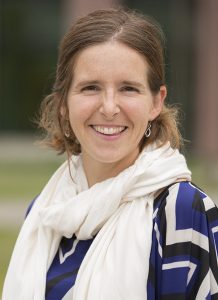 Dr. Erin Cameron is an Assistant Professor in Medical Education and Curriculum Development at the Northern Ontario School of Medicine (NOSM). She currently co-chairs the Northern and Rural Health curriculum course in the MD program at NOSM and is a founding member and the Chair of MERLIN (Medical Education Research Lab in the North), a lab dedicated to advancing research and leaders in health professional education at NOSM.
As an educational scientist Dr. Cameron's program of research focuses on social justice pedagogies that support transformation in education and health systems. With regional, provincial, and national funding in diverse areas in medical education research, Dr. Cameron's work has and continues to be multidisciplinary with broad impact.
Prior to joining NOSM in 2017, Dr. Cameron held a faculty appointment at Memorial University of Newfoundland but loves being back in Northern Ontario enjoying vibrant outdoor adventures with her husband and four young children!
Contact email – ercameron@nosm.ca