Homepage News
Dr. Cindy Blackstock named NOSM University's Chancellor and inaugural Board of Governors announced
On Thursday, November 24, 2022, Dr. Cindy Blackstock, renowned Indigenous child and family rights activist and member of the Gitxsan, was named NOSM University's inaugural Chancellor. Ms. Joy Warkentin, Chair, Transition Board of Governors, and Dr. Sarita Verma, President, Vice Chancellor, Dean and CEO of NOSM University introduced Dr. Blackstock and the new Board of Governors. "It is an honour to have Dr. Cindy Blackstock serve as NOSM University's first Chancellor," says Dr. Verma. "Dr. Blackstock embodies the values of social justice, respect, and integrity. As Chancellor of NOSM University, her tenacious, inspirationa...
Read more.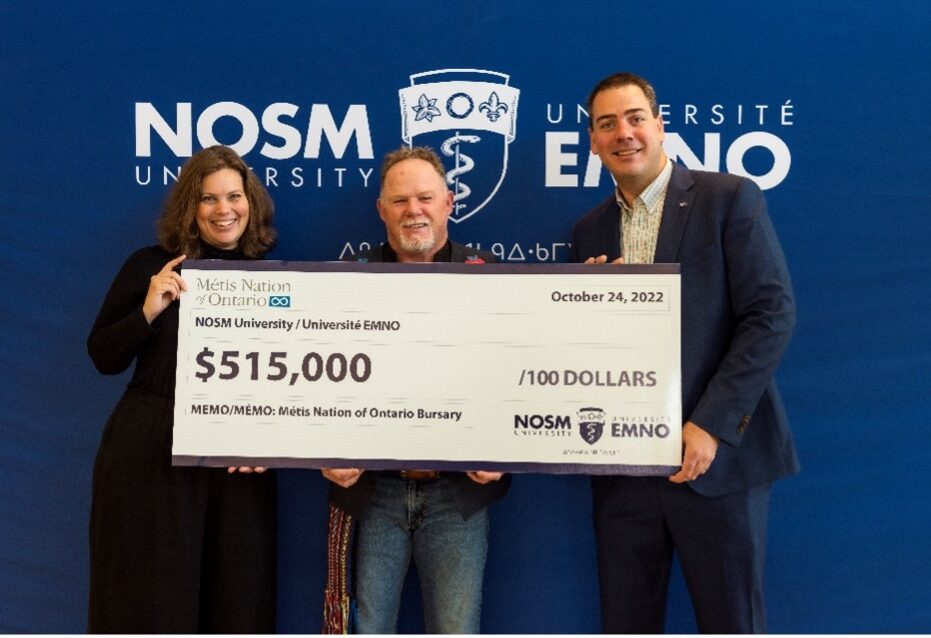 Métis Nation of Ontario supports NOSM University students with $515k bursary
Donation will be matched by the FDC Foundation totalling $1,030,000 for Métis medical students The Métis Nation of Ontario (MNO) is providing an endowment of $515,000 to NOSM University, Canada's first independent medical university.The endowment will fund a bursary program for Métis students pursuing their MD at NOSM University and is being matched by the FDC Foundation. "As the government representing Métis in Ontario, we are proud to do what we can to encourage academic and skills development, helping citizens of the Métis Nation of Ontario achieve their goals," said MNO President Margaret Froh. "This bursary will e...
Read more.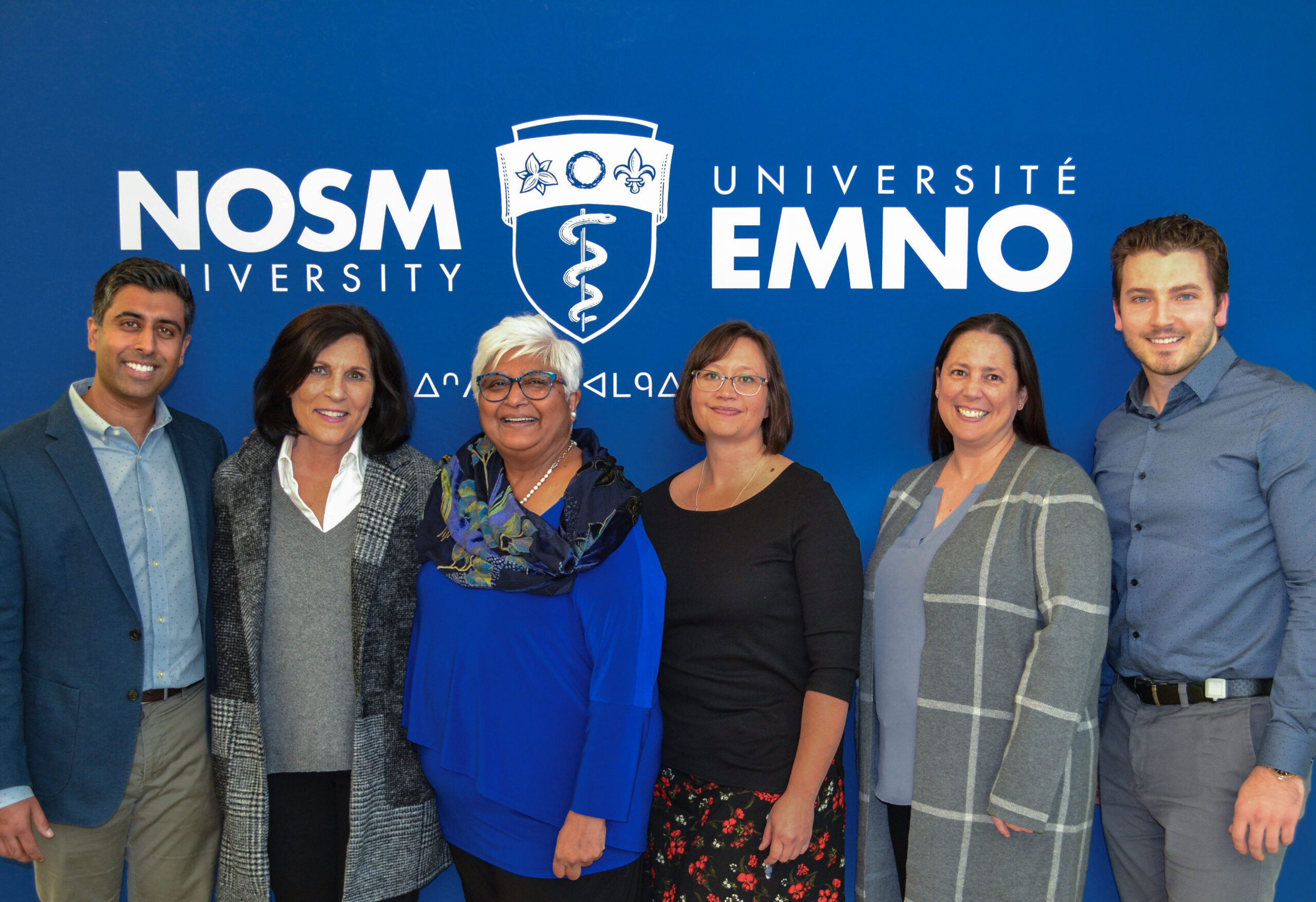 FDC Foundation makes historic $10 million gift to support NOSM University students
Transformational gift gives rise to $50 Million Student Endowment Fund initiative  Canada's first independent medical university is driving forward a bold, transformative plan that will change the future of health care in Northern Ontario—and it has a visionary partner to thank.Mississauga based FDC Foundation will change the lives of NOSM University learners, while challenging like-minded philanthropists to do the same. Dollar for dollar, every gift made to NOSM University for student financial aid will be matched up to $10 million. The family foundation supports health care and education and is dramatically strengthening th...
Read more.