Researchers at the Dr. Gilles Arcand Centre for Health Equity receive $2.43M SSHRC grant to address local health priorities
Researchers at the Dr. Gilles Arcand Centre for Health Equity receive $2.43M SSHRC grant to address local health priorities
Posted on September 18, 2023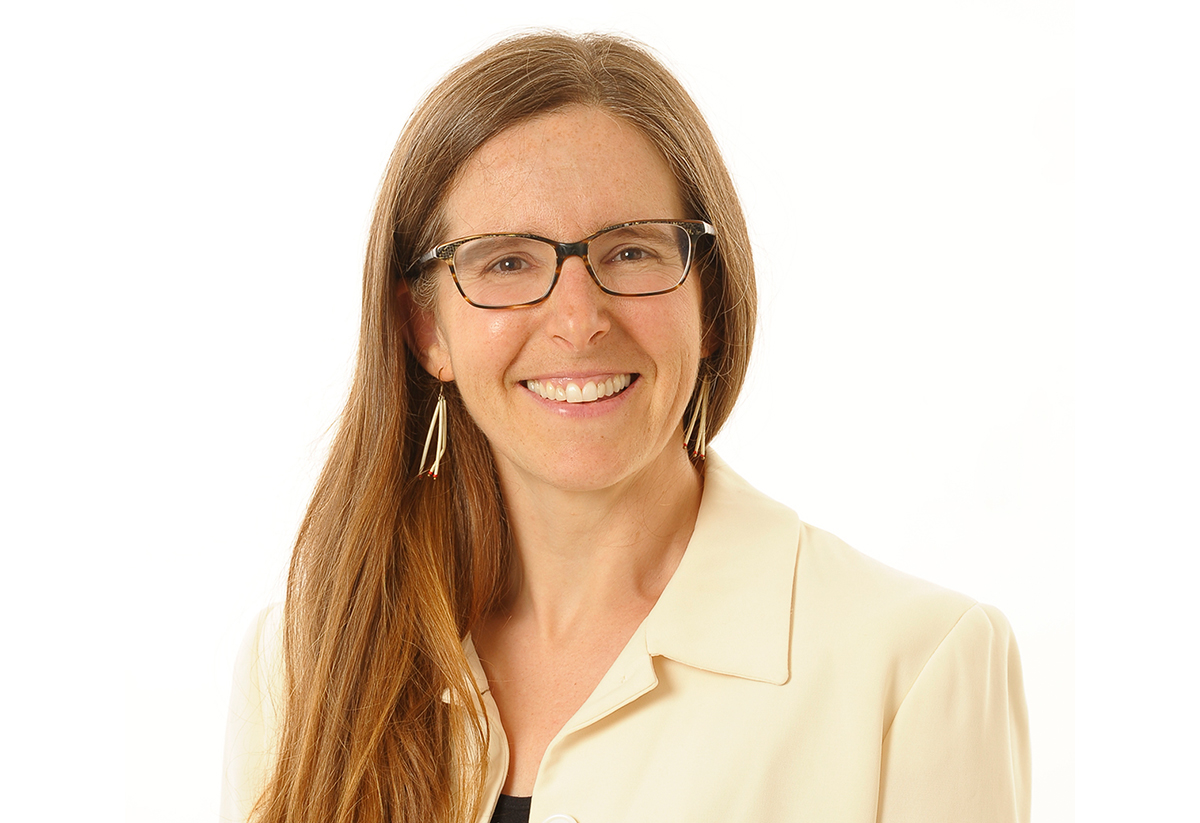 A new project, led by Dr. Erin Cameron, Academic Director at the Dr. Gilles Arcand Centre for Health Equity at NOSM University, has received a $2.43-million Social Sciences and Humanities Research Council (SSHRC) Partnership Grant to address local health priorities.
Dr. Cameron and her team will foster relationships between communities and academics. The project will study how academic institutions can direct their education, research, and service activities to address community needs, both locally and globally. The growing global social accountability research movement urges academics to heed this call.
"Social accountability as a research movement is still largely under-studied. This project will explore the transformative potential of a socially accountable research network for fostering partnerships and institutional change. NOSM University—and its many strong institutional and organizational partnerships across Northern Ontario, in Canada, and around the world—are primed to lead this work," says Dr. Erin Cameron.
Dr. Cameron, who is also an adjunct member in the Faculty of Education at Lakehead University, is excited to invest in and strengthen partnerships across institutions, organizations, and communities regionally, nationally, and internationally.
Supported in part by a Social Sciences and Humanities Research Council (SSHRC) Partnership Grant of $2.43-million over seven years, the total project of $3.2-million focuses on collecting and sharing best practices related to social accountability and scaling existing research projects on social accountability across new sites and settings. The project will also build capacity for socially accountable research. Co-directors in the project, Drs. David Marsh, Joseph LeBlanc, and Alex Anawati, along with a team of over 20 researchers and 12 partner organizations, aim to create and grow a connected social accountability research network.
Established in 2021 as the Centre for Social Accountability, the Dr. Gilles Arcand Centre for Health Equity was born of the immutable conviction that everyone—regardless of circumstance or geography—deserves the dignity of equal access to health-care practitioners who are culturally competent, understand the realities of living in the rural and remote North, and lead with compassion and integrity.
– 30 –
About this project
Learn more about the funded project, titled Community-engaged Research in Education, Advocacy, and system Transformation for advancing health Equity (CREATE): Exploring the Transformational Potential of Socially Accountable Research Networks Locally and Globally.
This funding will support a dynamic multidisciplinary team of:
Project co-directors: Alex Anawati (Health Sciences North), David Marsh (NOSM University), and Joseph LeBlanc (Lakehead University);
Co-applicants/collaborators: Alain Simard (NOSM University), Amy Clithero-Eridon (University of New Mexico), Brianne Wood (Thunder Bay Regional Health Sciences Centre), Claire Kendall (University of Ottawa), David Greenwood (Lakehead University), Jill Konkin (University of Alberta), Hoi Cheu (Laurentian University), Jill Allison (Memorial University of Newfoundland), Kathleen Sitter (University of Calgary), Lindsay Galway (Lakehead University), Maxwell Kennel (NOSM University), Nicole Ranger (NOSM University), Robert Woollard (University of British Columbia), Robyn Preston (CQUniversity), Roger Strasser (NOSM University), Shawna O'Hearn (Dalhousie University), Timothy Dubé (Université de Sherbrooke), Danielle Barbeau-Rodrigue (NOSM University), and Rachel Brown (NOSM University).
Partners: CQUniversity (Australia), George Washington University (Washington DC), Health Sciences North (Sudbury ON), Laurentian University (Sudbury ON), Memorial University of Newfoundland (St. John's NL), NOSM University (Thunder Bay ON), The Association of Faculties of Medicine of Canada (Ottawa ON), The Network: Towards Unity for Health (Philadelphia PA), The University of New Mexico (Albuquerque NM), Thunder Bay Regional Health Sciences Centre (Thunder Bay ON), Training for Health Equity Network (Garden City NY), Université de Sherbrooke (Sherbrooke QC)
About NOSM University
NOSM University is Canada's first independent medical university and one of the greatest education and physician workforce strategy success stories of Northern Ontario. More than just a medical university, it was purpose-built to address the health needs of the region. While advocating for equitable access to care, the university contributes to the economic development of Northern Ontario. NOSM University relies on the commitment and expertise of the peoples of Northern Ontario to educate health-care professionals to practise in Indigenous, Francophone, rural, remote, and underserved communities. With a focus on diversity, inclusion, and advocacy, NOSM University is an award-winning, socially accountable organization renowned for its innovative model of distributed, community-engaged education and research.
For further information, please contact news@nosm.ca.
About Lakehead University
Lakehead University is a fully comprehensive university with approximately 9,700 full-time equivalent students and over 2,000 faculty and staff at two campuses in Orillia and Thunder Bay, Ontario. Lakehead has nine faculties, including Business Administration, Education, Engineering, Graduate Studies, Health & Behavioural Sciences, Law, Natural Resources Management, Science & Environmental Studies, and Social Sciences & Humanities. Lakehead University's achievements have been recognized nationally and internationally, including being ranked in the top half of Times Higher Education's 2023 World Universities Rankings for the fourth consecutive year, and the number one university in the world with fewer than 9,000 students in THE's 2023 Impact Rankings (which assesses institutions against the United Nations' 17 Sustainable Development Goals).