NOSM University receives transformational $10 million gift from Temerty Foundation
NOSM University receives transformational $10 million gift from Temerty Foundation
Posted on September 12, 2023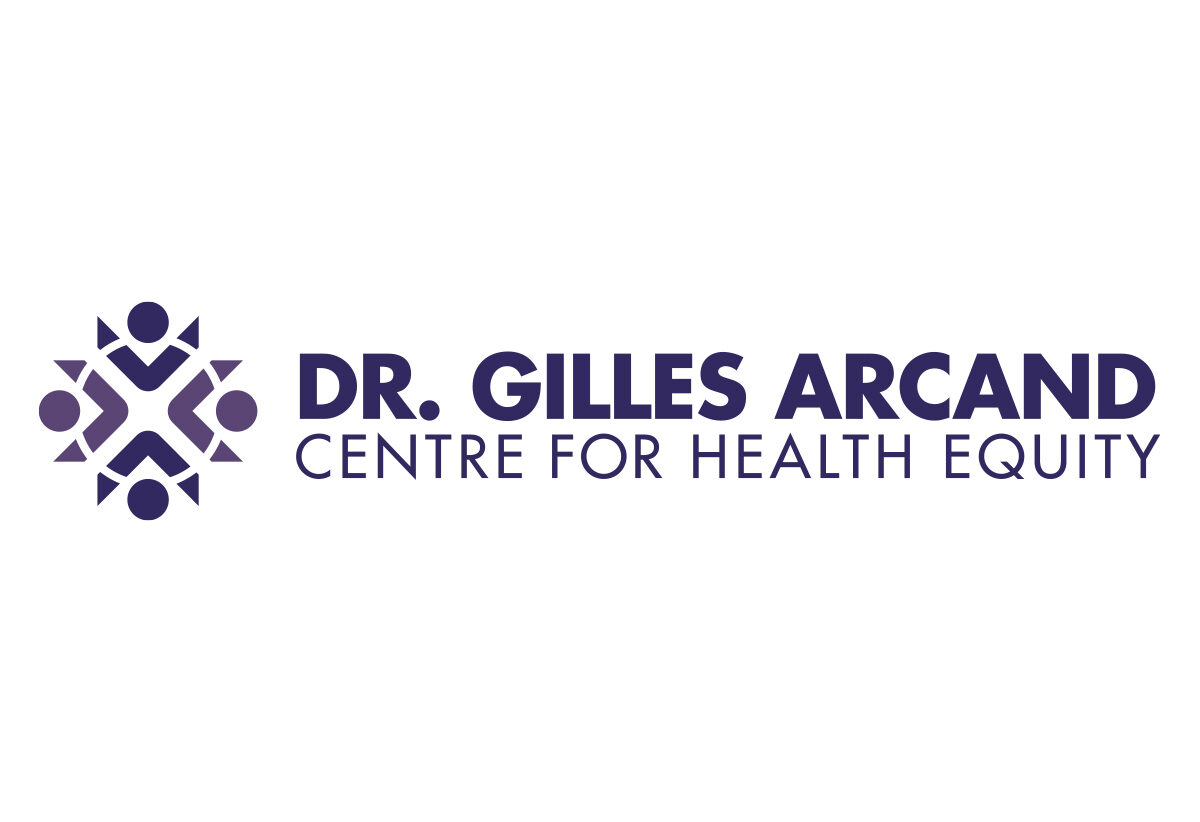 Centre for Social Accountability named Dr. Gilles Arcand Centre for Health Equity in recognition
The Temerty Foundation, established by James and Louise Temerty, has made a $10 million gift to support NOSM University medical students and to advance and grow social accountability and health equity initiatives. In recognition of this transformational gift, NOSM University's Centre for Social Accountability will be named the Dr. Gilles Arcand Centre for Health Equity.
Dr. Gilles Arcand was Mrs. Louise Temerty's brother, a physician who, among other things, practised rural medicine in Northern Quebec. He was dedicated to serving marginalized communities before his death in 1975.
"The impact NOSM University is making to address the health-care inequities in remote, rural Indigenous and Francophone communities is momentous and much needed," says Louise Temerty. "We are pleased to support them in their quest, and I know my brother Gilles would be very proud."
NOSM University is the only post-secondary institution in Canada that was founded with an explicit social accountability mandate. Through policy leadership and advocacy, research and innovation, and education that best-aligns medical training with community need, the Dr. Gilles Arcand Centre for Health Equity will remain a leader in the development of strategies that help all people in Northern Ontario live better, healthier lives.
"We are grateful to the Temerty Foundation for their vision, their generosity and for helping us to do this important work," says Dr. Sarita Verma, NOSM University President, Vice-Chancellor, Dean and CEO. "In addition to supporting our students with scholarships and bursaries, this generous donation will help improve health equity for underserved communities through the Dr. Gilles Arcand Centre for Health Equity."
Dr. Erin Cameron is the Academic Director of the Dr. Gilles Arcand Centre for Health Equity. "The Centre leads and supports research, champions health policy and ignites community conversations around what it means to deliver equitable health care to people who need it most," she says. "We are so fortunate to have forward-thinking philanthropists like James and Louise Termerty who see the potential impact and societal value this kind of work can have."
While $3 million of the $10 million gift will go to support the Dr. Gilles Arcand Centre for Health Equity, the rest of the funds will be used to bolster NOSM University's burgeoning Student Endowment Fund to help undergraduate MD students in perpetuity.
"We are thrilled to announce that the $7 million earmarked for the Student Endowment Fund will be matched one-to-one by the FDC Foundation," says Dr. Verma. "That $14 million will open many doors to future NOSM University students, and they are the future of health care in Northern Ontario."
-30-
About James and Louise Temerty, C.M.An inspiring leader and philanthropist, Mr. James Temerty, C.M., has dedicated his career to renewable energy, technological advancements, and community engagement. He was born in the Donbas region of Eastern Ukraine, and he began a new life in Canada in 1950. A serial entrepreneur with over forty years of business experience, Jim has had many successful business ventures. Those ventures include Computerland franchises, Softchoice Corporation and most recently, Northland Power Inc., a major Canadian independent power company and market leader in renewable energy with wind, solar and thermal electric power facilities across the globe.
A member of many boards, Jim was chair of the Royal Ontario Museum's (ROM) Board of Governors, and the driving force behind the Renaissance Campaign that raised $400 million to transform Canada's premier museum. A member of the Order of Canada, he is also a member of the Order of Yaroslav the Wise, Ukraine's highest civilian distinction. In 2010 he was named Canada's Ernst and Young Entrepreneur of the Year, and with Louise, is a recipient of the Queen Elizabeth II Diamond Jubilee Medal.
A Director of PEACE Punta de Mita, and past director of the Leacock Foundation, Louise has dedicated herself to several charitable organizations. Louise began her volunteering as a long-time member of the Canadian Breast Cancer Foundation. She co-chaired the ROM's Stewardship Task Force, and was a cabinet member and donor to North York General Hospital's $150 million Embracing Health Campaign.
Between them, Jim and Louise have five Honorary Doctorates, and are co-chairs of the Temerty Foundation, making significant philanthropic contributions to health care, Ukraine, education, and the arts. Along with supporting a number of endowments and scholarships in Canada and abroad, they have established the Louise Temerty Breast Cancer Centre, the Temerty Chair in Focused Ultrasound Research, and the Surgical Training Partnership with Ukraine at Sunnybrook Hospital; the Temerty Foundation Research Fund for ALS at the University of Western Ontario; the Temerty Centre for Therapeutic Brain Intervention at CAMH; the Ukrainian Paediatric Fellowship Program at SickKids; the Temerty-Chang International Centre for Telesimulation and Innovation at the University Health Network; the Age of Dinosaurs Gallery at the ROM; and the Temerty Theatre and Temerty Orchestral Program at the Royal Conservatory of Music.
In September 2020, the Temerty Foundation gifted $250 million to the University of Toronto, naming the Temerty Faculty of Medicine, recognized as the single largest one-time philanthropic donation in Canadian history. In March 2022, the foundation's gift of $10 million to the Juvenile Diabetes Research Foundation, was the largest single donation to Type I Diabetes research in Canada.
Jim and Louise were instrumental in the founding of the iconic Sheptytsky Center in Lviv, and have established the Temerty Family Foundation Community Development Fund with the Shevchenko Foundation.
About the Dr. Gilles Arcand Centre for Health Equity
Established as the NOSM University Centre for Social Accountability in 2021, the Centre was born of an immutable conviction: that everyone, regardless of circumstance or geography, deserves the dignity of equal access to health-care practitioners who are culturally competent, understand the realities of living in the rural and remote North, and lead with compassion and integrity.
The newly named Dr. Gilles Arcand Centre for Health Equity is the only one of its kind in Canada. It is a visionary, multidisciplinary venture, dedicated to the improvement of health and wellness in Northern Ontario. Through policy leadership and advocacy, research and innovation, and education that better aligns medical training with community needs, the Dr. Gilles Arcand Centre for Health Equity is becoming a frontrunner in the improvement of sustainable equity, access, and population health outcomes. Its impact derives from regional focus, yet is unbounded in its scope. The national and international relevance of its work will become recognized as the Centre's results are dispersed among practitioners, policy makers, and advocates in similarly challenged regions.
About NOSM University 
NOSM University is Canada's first independent medical university and one of the greatest education and physician workforce strategy success stories of Northern Ontario. More than just a medical university, it was purpose-built to address the health needs of the region. Through its distributed model, the university works alongside many underserved communities across the North, and contributes to the economic development of Northern Ontario. NOSM University relies on the commitment and expertise of the people of Northern Ontario to educate health-care professionals to practise in Indigenous, Francophone, rural, remote and other underserved communities. With a focus on equity, diversity and inclusion, NOSM University is an award-winning, socially-accountable organization renowned for its innovative model of community-engaged education and research.
NOSM University produces resourceful, resilient health-care professionals who serve with kindness and protect the dignity of all. They are guided by conscience, humanitarian values, and the principles of good citizenship.
Media Contact 
For further information, please contact: 
news@nosm.ca
.