February is Black History Month
Posted on February 27, 2023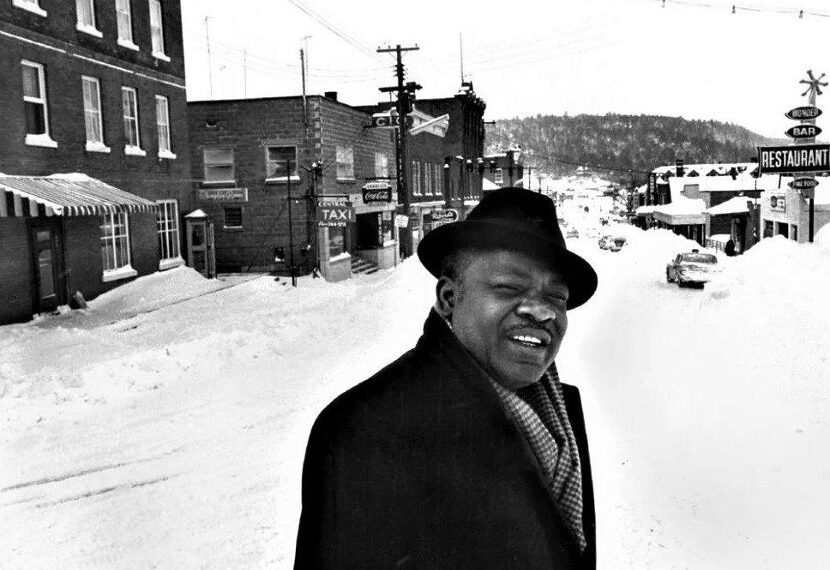 NOSM University remembers and salutes the remarkable Dr. Saint-Firmin Monestime, Haitian-born, Francophone physician who settled in Mattawa, Ontario in 1951 and made it a better place to live.
Dr. Monestime studied medicine at the School of Medicine of the State University of Haiti, and was a specialist in rural medicine, writing three books on the subject.
Before his journey to Canada, he worked as a State doctor in Haiti, and it was during that time that he met with a terrible and bloody moment in Caribbean history. The 1937 Haitian Massacre in the Dominican Republic, also called the Parsley Massacre, left tens of thousands of Haitian people dead. Incredibly, Dr. Monestime was the only doctor on duty in the area. For his efforts to help his fellow citizens, he was awarded the Legion of Merit by Haiti's president.
It feels somehow like fate that Dr. Monestime ended up in Mattawa, Ontario. Having left Haiti for Canada in 1945, he was required to recertify his medical competencies, which he did successfully in Montreal, Quebec. Then, in 1951, en route to another life in Timmins, he and a friend stopped at a restaurant in Mattawa. It was there that a local talked Dr. Monestime into staying put.
Dr. Monestime served not only as a physician, but as a major proponent of Mattawa's private Algonquin Nursing Home, as leader of the Progressive Conservative Party in Mattawa and as the community's longtime mayor. He is recognized, in fact, as Canada's first Black mayor.
So great were the doctor's contributions to the community that, according to this report, "All of Mattawa's businesses and schools closed for his funeral."
An article by Andréanne Joly describes Dr. Monestime and his legacy: "His characteristic and contagious laugh, his joie de vivre, his confidence, his storytelling talent, his great sense of justice, and his always neat appearance left an indelible mark on the town at the confluence of the Mattawa and Ottawa rivers."
The Mattawa Museum features a permanent exhibit of his life and work.