NOSM University announces inaugural Provost and Vice President Academic
NOSM University announces inaugural Provost and Vice President Academic
Posted on January 10, 2023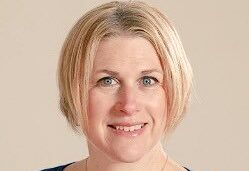 Dr. Céline Larivière to serve as chief academic officer of Canada's first independent medical university
NOSM University, Canada's first independent medical university, names Dr. Céline Larivière as its inaugural Provost and Vice President Academic for a five-year term beginning February 1, 2023.
In this role, Dr. Larivière is responsible for institutional planning and academic administration of all education programs involving students, members of Senate, governance and academic committees, and academic programs. She will lead the conceptualization, development, implementation, and continuous improvement of academic programs and services.
"We are all very pleased with the appointment of this outstanding and inspiring senior educator and Francophone leader, and we look forward with great excitement to Dr. Larivière's contributions in building NOSM University," Dr. Sarita Verma, NOSM University President, Vice Chancellor, Dean and CEO.
Dr. Larivière is a Laurentian Alumna and has a long-standing interest in the area of exercise science and human physiology.  She pursued doctoral studies in Physiology at the University of Ottawa between 1994 and 1999 then completed post-doctoral training for a period of two years at the Ottawa Hospital Research Institute.  She has extensive administrative and educational leadership. While at Laurentian University, she served as the Dean of the Faculty of Health from 2017 to 2021 and the Dean of the Faculty of Education and Health between 2021 and 2022.  She also briefly served as Interim Provost and Vice President, Academic (2022), was the Vice-Dean Francophone Affairs of the Faculty of Professional Schools (2003-2005), the Interim Director of Research (2011), and the Director of the School of Human Kinetics (2012-2017).
"I am honoured to join NOSM University at this pivotal time in its history," says Dr. Larivière. "The opportunities for innovation, discovery and academic and clinical excellence are truly inspiring, and I look forward to championing these initiatives as we work to improve health equity in Canada."
NOSM University's Senate unanimously supported the appointment following an extensive search led by a fourteen-person committee.
"I want to thank the search committee for their time and dedication to this process. We are setting the foundation for an incredible future in health professions education," says Dr. Verma.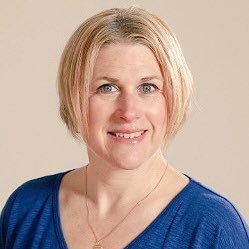 – 30 –
NOSM University is Canada's first independent medical university and one of the greatest education and physician workforce strategy success stories of Northern Ontario. More than just a medical university, it was purpose-built to address the health needs of the region. While advocating for equitable access to care, the university contributes to the economic development of Northern Ontario. NOSM University relies on the commitment and expertise of the peoples of Northern Ontario to educate health-care professionals to practise in Indigenous, Francophone, rural, remote and underserved communities. With a focus on diversity, inclusion and advocacy, NOSM University is an award-winning, socially-accountable organization renowned for its innovative model of distributed, community-engaged education and research.
For further information, please contact: communications@nosm.ca