2023: The Year of Infinite Innovation
2023: The Year of Infinite Innovation
Posted on January 10, 2023
Hello, Bonjour, Aanin, Boozhoo, Tanshi, Kwe Kwe,
Welcome to 2023! This year looks promising already with brave new adventures for NOSM University. I hope everyone had a fabulous holiday and is now ready for the next phase of our journey.
Last year was full of twists, turns and runs for us—a new University, the new Chancellor and Board of Governors, a Senate election underway, and of course the financial boons from donations and the return of our endowments from Laurentian University. We were surrounded by international conflicts and the increasingly urgent climate emergency, health resource shortages and a declining economy, but I predict major success and positivity in this year. We are undoubtedly going to continue to deal with the third year of the COVID-19 pandemic, but the last three years have made NOSM University more resilient and more agile. We are "change ready" and nimble so we can adjust our course at the drop of a hat (or virus).
Looking Ahead
Health practitioners will increasingly rely on the effective use of technology to improve access to health care and meet the needs of society. As outlined in NOSM University's strategic plan, innovation drives the education of NOSM University's next generation of physicians, registered dietitians, physician assistants, medical physicists and other health professionals and scientists. This year, we will enhance our curricular content to be squarely future-facing; in fact, that effort will be paramount. That's because incorporating emerging and state-of-the-art technologies such as virtual care, telemedicine, artificial intelligence, digital health, and virtual reality will help drive change in Northern health disparities, and help Northern health-care providers to remotely manage disease and critical illness for patients in their homes.
As of January 2023, Ontario pharmacists are now allowed to assess patients and prescribe medication as needed for 13 common conditions (pink eye, acid reflux, cold sores, skin irritation, menstrual cramps, hemorrhoids, impetigo, insect bites, hives, hay fever, sprains and uncomplicated urinary tract infections and antibiotics following tick bites). This is excellent news, and I welcome any and all efforts to shore-up health care.
The chronic shortage of doctors in Northern Ontario, the disproportionate impact of the opioid crisis and mental health issues, unsafe drinking water and inadequate access to health-care services—particularly in Indigenous communities—are harsh realities. In addition, Indigenous peoples have faced discriminatory policies that affect their health. In 2023, NOSM University will continue to do our part to change this. It is time to look forward to the answers and to seek solutions.
NOSM University stands strong with its foundational values of social accountability, collaboration, inclusiveness and respect. We continue our commitment to equity, increasing diversity, and strengthening the culture of inclusion.
NOSM University Achievement Celebration
The achievements of the people of NOSM University in 2022 were unprecedented. To celebrate the extraordinary contributions of award recipients across faculty and learners, as well as to introduce new alumni awards, we will be hosting the first NOSM University Achievement Celebration on May 5, 2023. The nomination deadline for the new alumni awards is January 30, 2023, before 4:00 p.m. EST.  I urge you to consider nominating an alumnus who has demonstrated exemplary service and commitment to health care, medical education, and research.
That evening (tickets and details to follow) will be held at Northern Constellations in Thunder Bay, and will honour all awards recipients in the NOSM University community who embody our values of respect, integrity, compassion, collaboration and equity; those what are helping to improve the health of Northern Ontarians by being socially accountable in our education and research programs and advocating for health equity. A highlight of the evening will be the keynote address by Dr. James Goertzen as he retires and reflects on his own journey, and that of education in the North, over the last three decades.
Design thinking is an essential skill for us to stay ahead. This year will bring new challenges in leading the evolution of our institution, regaining our stability in the pandemic, and changing our relationships with Lakehead University and Laurentian University.  We will innovate to explore new degrees, new programs and build a true medical university.
In 2023, we will drive forward our ambitious advancement goal to raise the first $50 million dollars for the NOSM University Student Endowment Fund. We will lead in health human resource planning, address curricular change, expansion, regionalisation and work in collaboration with others to build a great future for all of Northern Ontario.
Merci, miigwtech and thank you to everyone who is contributing and to those joining us this year.
Dr. Sarita Verma
President, Vice Chancellor, Dean and CEO
NOSM University
If you have any feedback or comments, please reach out at president@nosm.ca and follow me on Twitter @ddsv3.
---
Introducing the first NOSM University Provost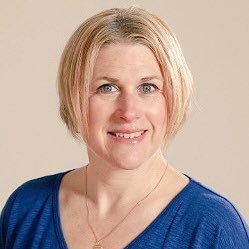 It is with great pleasure that I announce the appointment of Dr. Céline Larivière as the first Provost of NOSM University. Dr. Larivière is a Laurentian Alumna and has a long-standing interest in the area of exercise science and human physiology.  She pursued doctoral studies in Physiology at the University of Ottawa between 1994 and 1999 then completed post-doctoral training for a period of two years at the Ottawa Hospital Research Institute.  She has extensive administrative and educational leadership. While at Laurentian University, she served as the Dean of the Faculty of Health from 2017 to 2021 and the Dean of the Faculty of Education and Health between 2021 and 2022.  She also briefly served as Interim Provost and Vice President, Academic (2022), was the Vice-Dean Francophone Affairs of the Faculty of Professional Schools (2003-2005), the Interim Director of Research (2011), and the Director of the School of Human Kinetics (2012-2017).
Please join me in welcoming Dr. Larivière to our University.
---
Senate elections are underway
In accordance with the power vested in the Board by the NOSM University Act, 2021 (the Act), proclaimed in full force on April 1, 2022 (Regulations) and the Senate By-law (December 15, 2022), the first NOSM University Senate is being composed by open elections.
Key dates:
December 19, 2022 – Nomination Period open
January 13, 2023 – Nomination Period closes at noon
January 16, 2023 to January 23, 2023 – Election Period (if required). Note that for elections, the Clinical Sciences Division will vote for Clinical Sciences Division representatives, Human and Medical Sciences will vote for Human and Medical Sciences.
March 31, 2023 – Terms will begin for the new Senators
April 20, 2023 – First meeting
Learn more about Senate elections.
---
President's Lecture Series

Join us January 18 from 6:00 – 9:00 p.m. EST. for the President's Lecture Series about Choosing Wisely: Demystifying the Residency Match. From a program director, resident, and student perspective, medical students will get an overview of the CaRMS match and discuss the challenges with career choice and what supports are available. Please keep an eye on your email or NOSM University's social media for connection details.